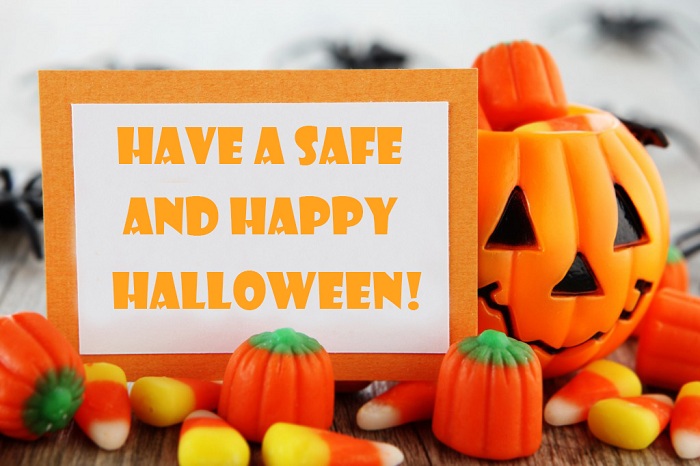 The first thing that comes to my mind as soon as I hear the word Halloween is the music and the family picture of "The Addams Family". What comes to your mind?
Halloween is the much-awaited holiday after Christmas, especially for kids. All little monsters are waiting for free candies and to dress up in their favorite Halloween costumes. However, there are chances that some of you might have other plans of going out of the town or at your friend's place for the celebration.
Being away from home might be a worrisome part for you in the whole planning. Rather than being worried leaving your home alone to be a pranking place for youngsters and victim for teenagers, secure it and be wherever you want to be beside your home for the celebration.
Are you still thinking and running short of ways to keep it safe and secure, worry not, I have got your back.
Here are some points that I have jotted down for you:
1) Uncluttered Passage
On Halloween, the likelihood of getting injured on your proprietary is higher due to escalated foot traffic. Due to decorations and movements, there may be things scattered on the passageway making it uncluttered. So, steer clear your walkway for the kids to prevent them from getting injured while coming for trick or treat.
2) Brighten up the exteriors
From home safety point of view, it is not advisable to turn your exteriors dimmer, especially during the festive days. The dimmer exteriors not only lead to tripping but it also attracts the unwanted thefts. It is important to take care of the factors that might cause tripping or injuries as such situations might be held responsible legally. So, follow the proactive approach and be cautious in saving your abode from burglars and unexpected accidents.
3) Keep an eye with Security Cameras
Halloween is a time when everything is dark and gothic. Your neighbors and almost every other person on the street that day is dressed in costumes with capes, masks and painted faces, making them difficult to recognize. Therefore, installing security cameras is highly recommended. Installing video surveillance cameras will not only help in keeping track of the movements of the people at your place but also during emergencies, it will help in cross-checking the incidents. Moreover, it proves beneficial in keeping the track of the periphery of your home from all the angels. Being proactive about your home security is essential for the safety of the people of your home and your belongings.
4) Let them think You are Home
Once you don't answer your door for trick or treat, kids will get to know. This might be an invitation for the notorious kids to play a trick on you. Thus, the best thing to make your home look occupied is to decorate your front door and put candies in a bowl for the kids, when they come. Besides this you can use signboards saying: Watching some scary movie, do not disturb or busy planning a trick, etc.
5) Safety First
It is a time when you decorate your home with lights and jack-o- lanterns. If you have kids you know that the little one keeps on moving from one place to another. Keeping in mind their safety you need to be more cautious around them. Therefore, before buying any electrical or fire-related products you need to thoroughly inspect them. So, before buying these products follow the rules mentioned below:[
Make sure that the fire alarms are installed and active.
Overloading a single circuit is not recommended.
It's advised to read the packaging of the products to ensure that they are approved for outdoor use.
If you are planning to use candles in your decoration, then make sure to keep them away from the inflammable objects.
Before anything else, safety must come first.
Hope the above points come handy to you this Halloween.
Witch you a Happy Halloween!