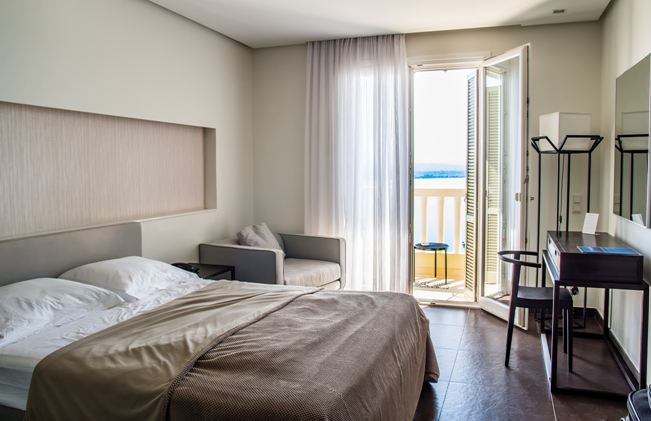 Whether you're a budget traveler or not, chances are you'll find yourself checking in at a hotel every now and then. You may skimp on hotel accommodation in some destinations but when you feel like you need a decent and rewarding place to crash after a long tour, there's no hesitation to treat yourself the liberty of opting a hotel room instead of a shared, affordable room.
Even so, don't expect hotels to spoon-feed you of your needs and wants. Hotels have their own policies and as a guest, you need to follow them. Their staff is responsible to give you the best experience in your whole stays; it's only fair that you reciprocate that.
Much like there is etiquette to bear in mind when visiting people's homes, you should also follow the general hotel etiquette tips when booking a hotel room to make sure that your stay is as pleasant and stress-free as possible.
When making reservations
Before you check in at a hotel, it's best advised that you call in and make a reservation beforehand to ensure the availability of your preferred room and view. Refuse to make booking a room at the last minute a habit.
Also, a day before your arrival, print your reservation and payment confirmation or place a call to ensure the room is under your name and ready when you alight.
Keep the noise down
Most of you know of this cardinal rule when out in public and other places but there can be times where people can be like this unaware: keep the noise level at a minimum.
If you're watching TV, having friends over in your hotel room, or blasting the music as you take a shower, bear in mind that there are other guests in the hotel that your noise disrupts—especially your neighboring hotel guests. Do also keep your voice down when speaking on the phone so you don't bother other people around. This extends beyond the hotel room and onto the lounge area and other public facilities.
Know who to tip
When you stay at a hotel, do expect and prepare tipping money throughout. When and who should you tip?
The cleaning staff – leave it on the desk or any other visible places in the morning (time where they come in for house cleaning)
Parking valet – when you arrive and depart the hotel
Porter – after they have served to pick up your bags
Concierge – before you check out at the end of your hotel stay
Restaurant servers – leave a generous tip after your meal; place it on the table or on the bill
Keep the room clean
Though hotels have housekeeping services, it's not an acceptable reason to leave your room untidy and unkempt. Don't wait for the housekeeping before you clean up after snacking on some food. See to it that you treat the hotel room as of how you would your own home. Besides, it is your home away from home for a day or more so keep the place clean and neat.
Check-in and check-out on time
Before or during making your reservation, make it known to the hotel staff on the other end of the line what time you are scheduled to arrive and leave if in case you arrive later than their check-in time they can make arrangements and considerations for you.
If the hotel check-out time is at 2:00 PM that means you have to leave and lock the room promptly and not only start preparing to leave at the time. There could be other guests reserved to stay in that room after you and the cleaning staff have to prepare the suite before the next guests arrive. Be mindful of that.
Be gracious to housekeepers
It is common courtesy to leave the room when the cleaning staff arrives if they caught you at a bad time, respectfully ask if they could come to return later. Chances are they will and move on to other rooms first.
In addition, make their job easier by cleaning up and putting your things and valuables where it should be. Dispose your trash accordingly, put the dirty towels in one visible place, and clean up after your mess. Simply put, be respectful to the cleaning staff everyone you will encounter in your whole hotel stay.
Any other hotel etiquette tips people should know more about? Share your thoughts with us!