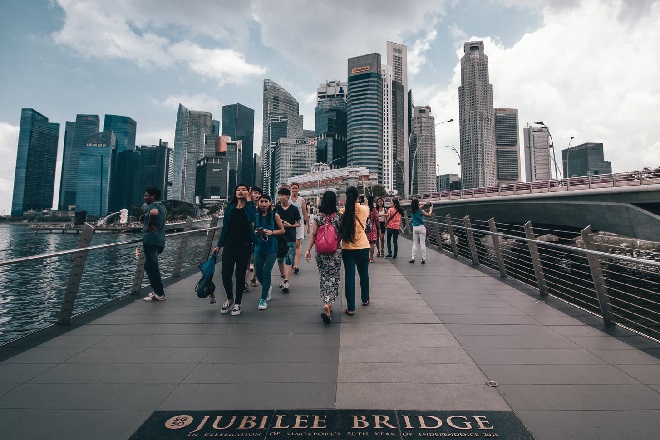 Have you often wished to study in a city with state-of-the world infrastructure as well as beautiful natural spaces? Do you want to experience a diverse culture along side the benefits of a Tier-1 city? If these features remind you of cities like New York or London, you are yet to be initiated with Singapore.
One of the only three city-states in the world, Singapore is famous for its Marina Bay skyline dotted with Iconic structures like the Merlion or the Esplanade. One of the most developed cities in South-east Asia, Singapore has a booming economy in spite of its small size.
If you are interested in pursuing your higher studies abroad, Singapore can be an ideal choice owing to its plentiful career opportunities. Read on to find out what Singapore can offer you for your higher education.
Benefits of studying in Singapore
Here are the benefits you can look forward to while pursuing your studies in Singapore.
1
Excellent education system
According to the QS best student city ranking, Singapore stands in the top 10 rankings. The city is famous for being the home of several internationally recognised domestic universities as well as branches of other globally renowned colleges. The education system encourages independent learning among students and provides a holistic education.
If you want to study in a city with beach-perfect weather, Singapore is a great choice. Being close to the sea, the city gets consistent weather all round the year with sudden showers to cool the rising temperatures. The sea breezes help in keeping the weather pleasant as well.
With extremely strict anti-littering laws, Singapore is one of the cleanest cities in the world. It is also known as a 'garden city' owing to the presence of many well-manicured lawns and gardens. If you like spending time outdoors, there are many small cafes and bistros surrounding these gardens that can allow you to be close to nature while having a sumptuous meal.
4
A multi-cultural society
Singapore's multi-cultural society can provide you a chance to witness an explosion of colours and cultures from across the world. You will certainly feel welcome in the city with its cultural diversity and get the chance to interact with different people from different ethnicities.
Owing to its industry-friendly laws and regulations, Singapore attracts hundreds of investors and multi-national corporate conglomerates. With the city being one of the biggest business hubs in the world, there is no dearth of well-paying corporate jobs for you in the city.
Since Singapore is a major international city and hosts thousands of international diplomats and dignitaries every year, English is widely spoken here. In fact, English is one of the 4 official languages in this city-state. Being proficient in the language can help you mingle easily and get the best out of your university education.
If you want to pursue an English course in Singapore, There many good options available to you. Choose the one that fits your budget and timing to get your career on the right course.