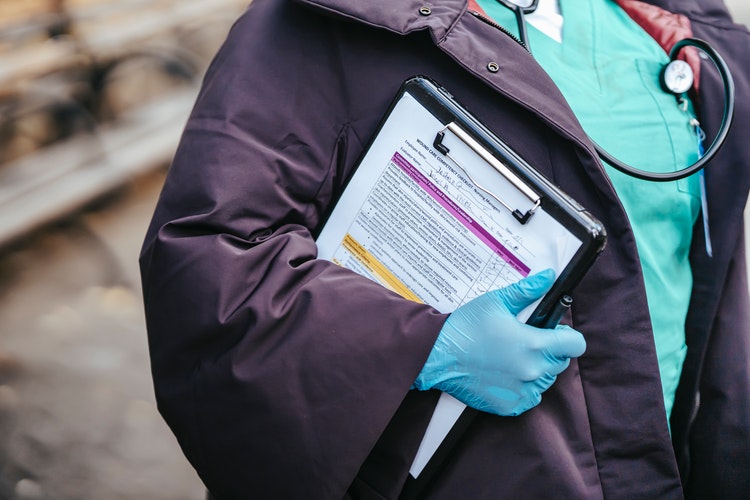 Returning to school after you have been working is quite intimidating. For this reason, people often postpone getting a new degree and disturb their peace of mind. But, for nurses, getting a new degree is essential to advance their careers.
The inherent nature of a nurse's job revolves around giving the best patient care facilities to the patients. But to offer the best care is only possible if you upskill yourself with advanced knowledge about care delivery, the human body, and novel infections and diseases—nurses who stick to their obsolete knowledge lag in the highly competitive healthcare environment. More hospitals prefer nurses with a BSN degree to earn a magnet status for their hospital and improve patient outcomes.
Numerous studies have also vouched that BSN nurses are better prepared for providing better care and lifting the care delivery standard. So, opting for a BSN degree is the right step to take for an RN. They can treat patients with a BSN degree with the most current evidence-based practices. Besides, RNs can earn a better salary after a BSN and specialize in their chosen field. This upgrade in income is the reason for an overall RN to BSN Programs Increase in Texas and other states in the US.
More hospitals are competing in their drive to excel in nursing and patient care standards. In Texas, it is expected to help an already competitive healthcare industry. When care standards increase in most hospitals, patients have more options. With an overall increase in the competition among hospitals, patients are expected to get more affordable care due to a shift in demand and supply of patient care services. But for an RN, opting for BSN can be overwhelming without any proper guide to manage their study.
If you are an RN thinking about pursuing further education and earning a BSN degree, here are some expert tips to help you with the journey.
Choose the Right Program
The first step is choosing the right program. There are various options when choosing a BSN degree. You have to choose a degree according to your liking as you will commit yourself to this career domain for some time. You also have to see whether to go for an online mode of education or opt for an on-campus BSN program. More nurses opt for online study mode as it gives them the liberty to manage their degree according to their own pace.
You can also continue working in a care facility with an online BSN program. However, your life will be divided into work, study, and your personal life. So, if you can manage this or have ample support from the family, going for an online program is the best choice you can make.
Study a Little Every Day
You will have many chapters to study, assignments to make, and homework to submit during your BSN degree. If you leave everything for the weekend, the chances are that you will achieve none. So, instead of cramming everything on the weekend, study a little every day. Breaking concepts into incremental parts helps focus on what you have learned in the lectures and revise your work at the day end.
Have a Dedicated Place To Study
When your mind is a hodgepodge of images of patient bedside charts, medication schedules, and whatnot, you cannot focus on the assignment in front of you. It would help if you had a dedicated place to study. It is imperative to reorient your mind and make it ready to add new information. Your study place should be away from distractions such as noises, TV, pets, and even your cell phone. If you are developing a study corner in your house, make sure it is away from the living room where your family spends the rest of their time.
Distractions and clutter in your environment can impact your ability to learn and memorize concepts. If you don't want to spend more time than is required to learn a concept, make sure to have a familiar study circle.
Discuss Your Issues With Your Professors
BSN education is tough, so you cannot assume to know or understand everything independently. But RNs, in their busy schedule, often ignore the fact that teachers are available to help them. So, even if you are enrolled in an online degree program, reach out to instructors frequently and discuss your problems with them. This way, you will develop a communication channel with your supervisors, engage in healthy discussions and clear out all your misconceptions.
You can make your meeting worthwhile by writing all your queries as they come during the study and discussing them when you meet the instructor. You can also ask about the best ways to prepare for your exams or what they expect from you.
Make A Schedule And Organize Your Activities
The key to managing your work and family life with a BSN degree is organizing your activities and developing a schedule that you can follow. This schedule should include the time you will spend with your family, hours dedicated to studying, and of course, your work shifts. You can also ask your hospital administration to give you some relaxation during work hours to manage your study.
Making a schedule that you cannot or do not intend to follow is a futile exercise. Moreover, developing an unrealistic schedule will make you more stressed when you fail to achieve the milestones. Therefore, organize your activities in a way that makes your life easier.
Focus On Your Goal
If studying for a BSN degree starts looking like a burden, rethink your goal and why you started a BSN degree in the first place. Reconsidering your goals from time to time can motivate you and help you stay on track. Motivation also improves your mental and physical health and helps you stay enthusiastic about your undertaking. Staying focused is the only way to pass through this difficult challenge where your life is divided into different parts.
Conclusion
Nursing school is very challenging, but it is very rewarding as well. So, the efforts you put into preparing yourself as a good nurse are often paid back in full or even more. Opting for a BSN degree favors an RN since it allows them to earn a better salary and achieve a higher level in the nursing hierarchy. But often, it is challenging to manage a nursing degree with a job in a hospital. Nurses need tips to effectively manage their time and get the most out of their degree program. Some tips mentioned in this article can help the RNs opting for a BSN degree. By following them, they can manage their schedule, make time for the family, and excel in their studies.