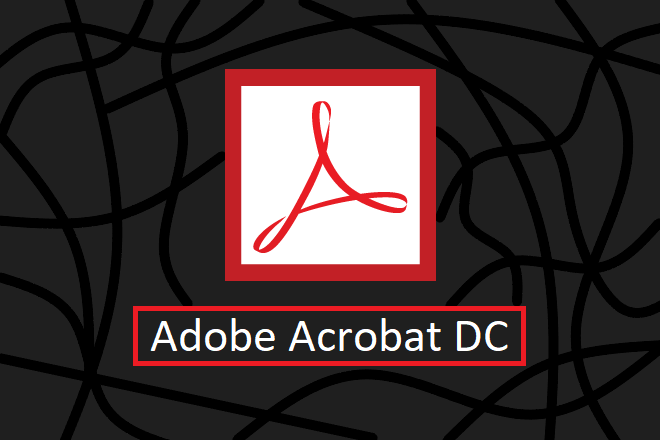 Adobe is a well-known brand of PDF-related software, as you probably already know. The software developed by Adobe has every year millions of downloads, Depending of what are your needs and what you are planning to do when it comes to PDF-related tasks and works, you might choose between the Adobe Reader and the Adobe Reader DC programs.
What are differences between Adobe Reader and the Adobe Reader DC?
---
Adobe Reader
Adobe Reader it's more simple and has fewer features, but at the same time its better if you have and old computer because it was developed more than 20 years ago to work properly on hardware of its time, so at the day of today even if your computer is old, a laptop or an all-in-one PC, you will be able to run Adobe Reader smoothly without any problems at all.
However, don't expect to have many features on such an old and outdated program, it will work for the most basic stuff such as opening PDFs and basically that's it. This software is specially recommended for not only old hardware but old software such as old Windows 7 computers, they specially perform greatly on computers with low Ram memory, even below 4 GB of Ram. If this is your case, you should check adobe reader for windows 7 32 bit.
Adobe Reader DC
Adobe Reader DC means Adobe Reader Document Cloud, which means for the users that they can keep all of their PDF files and their respective modifications on a virtual storage which they can access anytime from any device as long as they have access to the Internet. This sounds really cool but Adobe Reader DC is not just a normal Adobe Reader in the cloud, but a much better and full of features version.
However, many of these features require you to pay monthly to get access to all of the features. If you would use it professionally, I would completely recommend it, the amount of tricks and options that the paid options give you is completely amazing. But if you just want to open a few PDFs every once in a while, this is probably not for you.
Adobe Reader DC is a program which was released less than 10 years ago, while Adobe Reader was released back in 1993 when the Internet was starting to become slowly the big thing we know today. Because of this, Adobe Reader DC has more options, a beautiful and easy to use interface and way more possibilities, but not everything is better.
This software will require you to have a somewhat new, recent computer to run it properly. Let's be honest, you will not need a powerful graphics card or a 16 cores CPU to run it, but you should make sure that your computer isn't older than 6-7 years old. If it is, you are probably better with the older Adobe Reader option.
Adobe Reader DC Offers
Adobe Sign: For $9.99 per month, you can no firm and deliver legally your PDF files from any device as long as it has a touch screen so you can use your finger to do your legal signature.
Adobe – Track + Send: you get access to the delivery of PDF files using the Adobe Cloud. This is specially useful when you have to send your files to multiple people at the same time, avoiding having to rely on email services and such, which often result slow to perform these tasks. For only $1.67 per month you will be able to send heavier files such as high-quality photos and videos, among some others.
Adobe – Exporting PDFs: This allows us to change the format of an unlimited amount of PDF files to RTF, Word, and Excel formats. You can unlock this feature with Adobe Reader DC for $1.99 a month.
At the end of the day, both A.R. and A.R. DC are the most used type of software when it comes to PDF related stuff, and they are so used for a good reason! We highly recommend using Adobe software; they always deliver quality programs and services, and the prices are fairly reasonable.
Feel free to try them both and see which one you like the most!