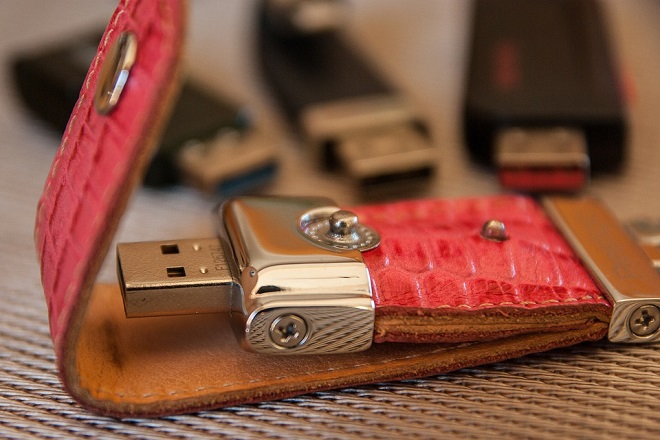 A USB can be useful for almost anyone – from students to professionals. Why? It's simple. It provides a compact way to carry big stores of data.
And it looks set to develop. The USB Implementers Forum (USB-IF) recently announced its plans for the USB4.
It will most likely be faster and more reliable than its predecessor, the USB 3.0. But its release probably won't be until late 2020.
What about now, though? Are there key features to look for in a USB flash drive?
In short, yes. Let's explore them here.
Large Memory Storage
A USB is designed for memory storage. Yet they can vary in how much space they offer. A device with 8GB capacity may be a cheap option.
But a 64GB USB will be better able to hold more data. Invest in the latter, and it could be more cost-effective in the long run.
It might be particularly helpful for students. Or anyone who's required to transport large volumes of data and other digital content on a regular basis.
Choose the right USB, and you may never need to lug heavy files around again.
Fast Transfer Speed
A smartphone can be worthwhile – except when it comes to writing large pieces. Laptops are often the best tool for this. That's why they feature in many workspaces.
A USB can simplify the transference of files from one appliance to another. If you plan to move large documents, look for one that guarantees a fast transfer speed.
This tends to be measured in Gbps (Gigabytes per second). Usually, the newer the design, the quicker its transfer speed will be.
If you seek speedy transfers, look for a USB with a high Gbps level – as well as large storage capacity.
Expert Engineering
For the best appliances, seek out a specialist. This is paramount for USBs. Especially if you plan to store vital files on them.
Find a device that ensures privacy. That way, you'll be able to keep your data safe at all times.
Likewise, an expert can guarantee benefits like fast transfer in similar USB tools. RS Components provide high-quality cables and connectors, for example.
An innovative supplier won't just offer reliable tools. Its team will be equipped to deliver advice on the most effective components for a task.
USBs are common devices. And it's easy to see why. They can be immensely worthwhile. These tips could help you to decide which flash drive to go for. What will your choice be?