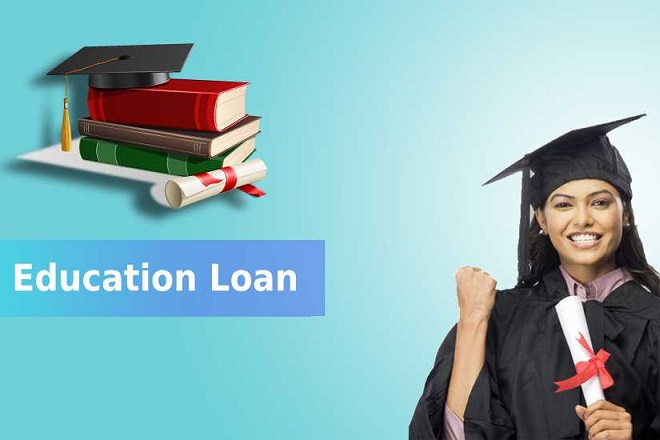 Vidyalakshmi education loan scheme is among the various schemes that the Government of India has launched to facilitate the higher education among Indian students. It is a Central IT-based Education Loan portal. It provides funds to the student for the higher education. This education loan scheme is set up by the Ministry of Finance, Department of Higher Education and Indian Banks Association.
With this scheme, a student can apply for education loans to multiple financial institutions with a unified application form called CELAF. The students are able to track their loan status in a few clicks when they are login to the portals. It quickens the process of application by reducing the formality involved in applying to multiple lenders.
The Objective Of Vidyalakshmi Portal For Education Loan
---
E

ase The Process Of Availing Loan

Under this scheme, students have an option to apply to 22 lenders for an education loan through a common vidyalakshmi loan application form. It eases the process and reduces the hassle of multiple applications as they do not have to approach multiple lenders separately. All they need to do is meet the basic eligibility criteria to avail a higher education loan.

Since you will be suggested the various loan options suitable for you, select them wisely and apply. Once you have registered and applied on the portal, you will be updated regarding the approval or rejection of your application from the concerned lenders.
F

und Higher Education Of Economically Weaker Students

With higher education becoming more expensive, financing it has become a major concern. It is one of the most common reasons why students who face a shortage of funds opt out of higher education. Observing this trend, the government has launched Vidyalakshmi education loan scheme to ensure that students continue with their education irrespective of the financial shortcomings.

While the Vidyalakshmi scheme is as a convenient financing option, funds obtained through this scheme may not always be sufficient. Besides, overseas education becomes a lot more costly due to the inclusion of additional expenses like travel, living, etc.

Making it easier for students to finance their education, lenders like Bajaj Finserv offer Loans Against Property for Education with the same aim as the Vidyalakshmi Education Loan scheme. Students can finance their higher education easily thanks to attractive interest rates and flexible repayment tenor options.

Bajaj Finserv also provides pre-approved offers that make the process of availing finances easy and time-saving. These offers are available on several financial products including unsecured credits like personal loans and business loans, secured credits like home loans, etc. One can check the offers as per requirements.

With this credit, a student can meet all the expenses related to education and can also bear the cost of living in another country or city. Have a look at the features this study loan offers.
A

ffordable High-value Loan

Avail an education loan on the property to avail loan amounts of up to Rs. 3.5 Crore. With attractive rates of interest, availing this loan also becomes affordable. Avail this loan to meet your higher education expenses. However, before that, make sure to check how loan against property is processed

so that you can cooperate accordingly for fast approval.
E

xtended Repayment Tenor

Repayment of an education loan on the property becomes easier with extended repayment tenors. You can avail the loan with a tenor of up to 18 years if you are a salaried individual. For a self-employed individual, the flexibility of repayment ranges from 2 to 20 years.
F

lexi Loan Facility

Through the Flexi Loan facility from lenders like Bajaj Finserv, you can withdraw the loan amount as and when needed and prepay at a convenient time before the tenor ends. In this facility, interest is charged only on the withdrawn amount.
C

onvenient Balance Transfer Facility

If you have already availed an education loan on the property, you can opt for the balance transfer facility of financial institutions like Bajaj Finserv. It brings the benefit of lower interest rates and a top-up amount that you may opt for over and above the loan amount to meet other essential expenses.

Financing your education is no more a constraint with these types of schemes. Now one can able to apply for the education loan. Before availing the latter, make sure to check the payable EMI with a loan against property EMI calculator. With this, plan your finances and complete the course unhindered.