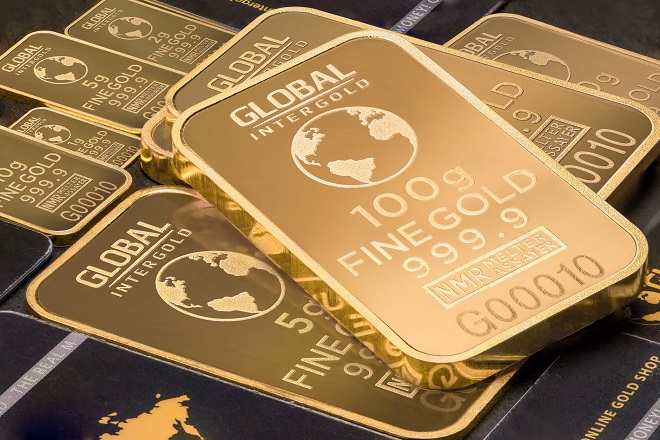 The metal gold we use is not only in the form of jewellery, but it is also used as a tool to tide over the financial emergency. Buying of gold and sell gold near me has traditionally been a financial support system over the years. There are numerous ways of owning gold. It can be held physically and in the paper.
This means you can buy gold bars, jewellery or coins physically or you can also have paper gold which can be used for Sovereign Gold Bond (SGBs) or Gold Exchange Traded Fund (ETFs). Not only this but, there are gold mutual funds also which is used in further investment in gold ETFs, and there are gold mutual funds that invest in the shares of International Gold Mining Companies.
If you are buying physical gold, you must reach out to the neighborhood jewellers. You can also place your order for gold to few jewellers via websites. There are also e-commerce websites such as Paytm, Amazon India and Snapdealwhere you can buy online gold coins and get them delivered at home.
How do you buy gold physically?
In the form of jewellery – In India, people cherish possessing gold but owning it in the way of jewellery has its own concern about high cost, safety and outdated designs. Also, there are making charges which also affects the price as the making charges on gold jewellery ranges between 6% and 14% of the cost of gold.
In the form of gold coins – Gold coins can be bought from Bank, jewellers, non-banking and National Emblem of Ashok Chakra engraved on the other side. The gold is available in the form of bars which will be for 20 grams and in the form of coins which will be the denomination of 10 grams and 5 grams. If you are buying gold bars or gold coins, you don't need to worry as Indian gold bars, and coins will be of 999 fineness and 24-carat purity carrying advanced anti-counterfeit features and tamper-proof packaging. Not only that, but they also have hallmarks as per the BIS standard on the bars and coins.
In the form of gold saving schemes – You can also have a saving scheme for gold or its pieces of jewellery in different forms. You can deposit a certain amount for years, and when the term ends, you can buy it at a value that is equivalent to the total money deposited including a bonus amount from the same jeweller.
How do you buy paper gold?
In the form of gold exchange-traded more cost-effectively, you can do it through gold exchange-traded funds as this type of buying and selling of gold for investments happens on a stock exchange with gold as the underlying asset. Here, the transparency in pricing is a great advantage as the price at which the gold is bought is probably closest to the actual price of the gold. Thus the physical gold price is the benchmark.
In the form of sovereign gold bond – Another way of owning paper gold is through Sovereign Gold Bond. The government issues them, but the availability is not 'on tab basis' instead, the government will only open a window for the fresh sale of SGBS to investors. This takes place every two to three months, and it remains open for about a week.
In the form of digital gold – You can now purchase gold jewellery, coins, or bars online with the process called digital gold which is offered on the mobile wallet platform of Paytm. Motilal Oswal has launched Me-Gold, which is a digital online investment while Gold Rush is being provided by the stock holding corporation of India on its website.
How can Gold Jewellery buyers in Delhi help you to make the right investment?
We often have gold jewellery at home. Instead of keeping any old gold ornament with you, sell it to gold jewellery buyers in Delhi to get the maximum cash. You can sell your ornaments and get a good amount of cash when the market value is high.
The gold jewellery buyers in Delhi with the legacy of more than 50 years in the market are the most trusted buyers of gold in Delhi. They are counted as the most reliable old gold jewellery buyers in Delhi. They are the most legit buyers of gold in Delhi NCR regions like Noida, Gurgaon, Ghaziabad and they offer the best price for your valuable assets like diamond, silver, and gold, etc. They also considered selling old gold for cash. The gold jewellery buyer in Delhi focuses on 100% customer satisfaction.
They are the pioneers of the Gold industry and have the most transparent way of getting the purity test done in front of the customer's eye. Their primary and foremost goal is to professionally manage and bring the high concept of offering money against gold. If you are also looking for where to sell gold in Gurgaon for maximum money you should get in touch with them for the most value of your hard-earned assets. If you have made up your mind to sell your gold in Delhi, then you must not act impulse and face reality as there are multiple buyers in the way to choose from.
The market volatile makes anyone either make a good profit by selling or buying gold or a loss of a considerable sum of money. There are enough resources for making you take the right decision. There are different banks that offer a good number of gold loans, but they are not a favorable choice as you need to pay substantial interest and then there are many brokers who offered you a medium to sale jewellery. To avoid these things, you should go-to the Best place to sell gold jewelry for cash safe and 100% satisfaction for buying or selling gold for cash.
Conclusion:
There is too much of a spread between the gold value and the price of most jewellers. Gold is considered an actual investment. The average gold investors think a gold oriented mutual funds and ETFs are the safest way to invest in gold for they provide general security, and it is the easiest method. Sovereign Gold Bonds and gold ETF of buying paper gold are cost-effective as costing for gold ETF could be around 1%, and there is no entry cost in SGB. Whereas owning physical gold in the form of coins or bar is about 10%, and it is even higher for jewellery, and the risk of holding and owning gold also doesn't exist in both cases.