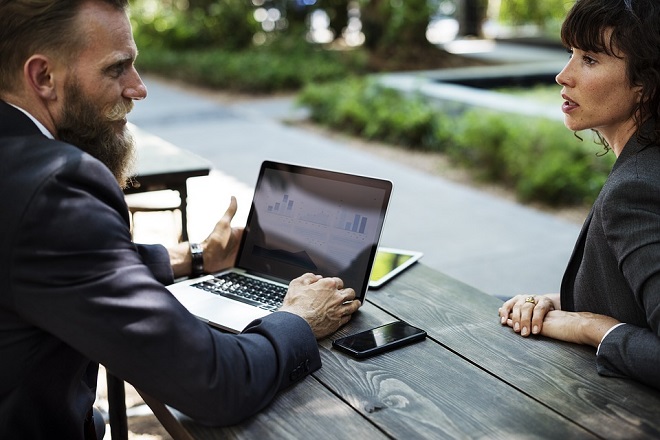 Any business while growing more towards achieving the desired profits make certain decisions which may either prove to be beneficial for them or severely fatal. In most cases, the number of businesses failing due to the financial crisis or bankruptcy conditions are more than blaming any other condition for the downfall.
Many businesses die down following the financial crisis and it even takes a lifetime to recover the losses. This happens due to improper planning and unwise monetary investments that the marketers make when they see the business growing too fast and too soon.
That is why the reports suggest [1] making the 'right financial moves' is necessary whenever you see bulk profits in your growing business. Some of these well-planned tactics to handle the financial crisis, in case you suffer one are given below to help you deal with it in the growing phase of your business:
Read on to know more
---
T

ake business loans
Whenever you face any money related crisis on your company, remember you always have the option to take business loans. If the marketers don't always have backup plans related to the financial capabilities of the company, then they must surely take a business loan to meet the financial crisis in the best possible way. Regardless of how good or bad your business is running, the chance of market crisis always remains which is enough to let a business face the unwanted financial Thus, taking a business loan at the right time is always recommend to the growing business in case of a financial crisis.
P

lan your actions
Never go unplanned in anything you do during the financial crisis. Talk to the financial advisors, make comprehensive plans and implement them shortly to save yourself from the financial crisis as much as it can be saved within the stipulated time and solid planning!
L

et go off unwanted employees
It is understandable that letting go off employees may be a hard decision but holding them in a financial crisis is far worse. Only keep those who are financially benefiting for you and let go the others.
C

hoose remote servicing over investing on infrastructure
With so many advanced technological means at the disposal, opting for remote services is indeed a good option (according to surveys) [2] to save some quick bucks on the infrastructure of a physical office for employees. Do that till the time you are financially stable again!
The takeaway…
---
No matter how good or bad you are doing in your business, there comes a time when taking the right decision regarding investing more in the business to make it grow more is desired! Every marketer thinks of taking the business to such levels where they are not known as businesses anymore but they make brands themselves.
But this entire pathway to make the business a brand name is not easy; it takes deliberate action and well-planned tactics to do so. The aforementioned tips can be considered to get out of the financial crisis that any company may face during the growing phase of their business.
Apart from these tactics, getting financial help in the form of business loans is one of the most preferred ways to handle the financial crisis. Today, there are many big and small firms who provide such business loans [3] to the growing businesses on flexible terms.
References used in this article:
[1] https://www.entrepreneur.com/article/71318
[2] https://startups.co.uk/how-to-run-a-remote-workforce-and-grow-your-business-faster/
[3] https://www.quickloansdirect.com/fast-business-loans/