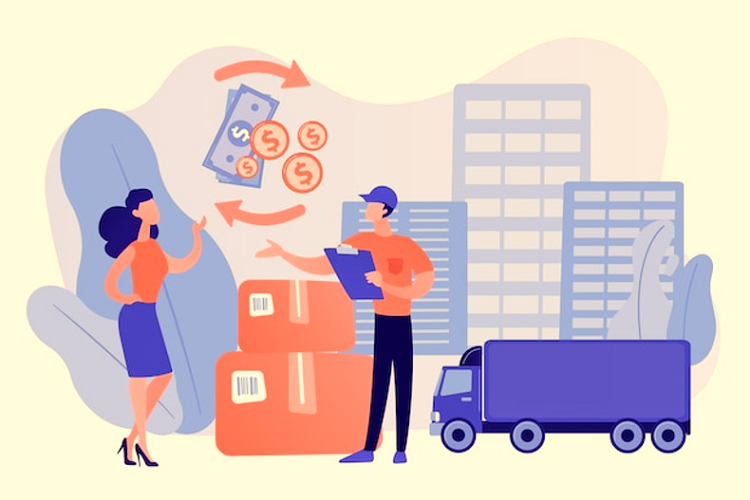 If you're an eCommerce professional, one of the most important things you can understand is what happens after a customer buys from you. Too often, the post-purchase experience is ignored by eCommerce businesses, leaving you vulnerable to dissatisfaction. You're also not taking advantage of potential customer loyalty.
Loyal, repeat customers are much less expensive to market to and easier to convince to make another purchase than a new customer.
Your exchange and returns process is a big part of the post-purchase experience and the overall sense of satisfaction or dissatisfaction a customer feels when working with you.
How can return management be improved?
The following are five ways you can improve your returns process and the experience as a whole for your customers.
1
Make Your Policy Readily Available
One of the fastest ways to make your customers unhappy when it comes to returns or exchanges is to surprise them. You want to make your returns policy and any other applicable information very visible to them during each step of the purchase process.
Your policy needs to be listed on its own page, and you should also make notes about any exceptions on the products themselves.
If something isn't eligible for a return or exchange, this needs to be very clearly stated with the product itself.
There tends to be an untrue belief on the part of some retailers that if you don't give people the information they need about making a return, it will discourage them from returning things. The reality is people will get frustrated and potentially angry, and you lose the opportunity to develop a long-term relationship.
2
Controllable and Uncontrollable Returns
When you get returns, they can cost money for your business, or they can cost you customers. It's important that you do everything you can to mitigate returns. Part of this relies on understanding those that are controllable versus uncontrollable.
Controllable returns could be reduced or eliminated if you had better logistics processes. For example, you should have clear internal processes to check for things like poor packaging leading to damages, slow delivery times, or inaccurate or incomplete descriptions for products.
Uncontrollable returns are what you can't do anything about as a seller. If a buyer changes their mind after they buy something, there's not much you can do, for example.
Once you understand both types of returns, you can put policies in place to try and prevent both. For controllable returns, you might audit your product descriptions and images or use a different system for inventory management.
For uncontrollable returns, you might want to offer a longer window of time to return items. This is because it can trigger what's called an endowment effect. The longer a customer has with a product, the more attached they might become, and the less likely they could be to return it.
Every return you get can be a learning experience. You can learn more about your products and your customers. You want to figure out what's getting returned and, even more importantly, why. Give your customers the opportunity to provide feedback so that you're able to see what's gone wrong and identify ways to fix it.
When you learn from your returns, you can also develop buyer personas. That will help you figure out who those repetitive returners are and what's driving them to this behavior.
This can also guide your marketing. For example, you might have a big sale. Once you have an idea of who the repeat returners are, you might avoid sending them promotional emails about it because they could be more likely to buy at a higher volume but then return items, which will cost you money.
Around 88% of customers in one survey said they'd limit their shopping with a retailer or stop it altogether if they took too long to credit their refund. Seventy-seven percent said they'd be less likely to recommend a retailer that takes too long to issue a credit. You need to find ways to speed up credits as much as you can.
Finally, once a customer places an order with you, you probably offer transparency into the shipping process. You might show your customer when their product is being packaged when it's in transit, and when they should expect it to arrive. You need to have the same transparency for your returns.
Customers want to know the status of returns and their refund or exchange. You need to make sure to provide customers with tracking information for their return shipment. You can also send out automated text alerts.