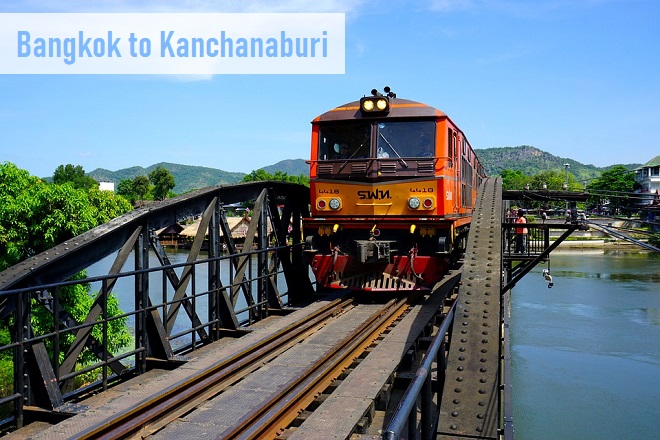 Bangkok and Kanchanburi is located several kilometers apart and even though they are different cities, the route to each city is worth a travel. You will see the beautiful lands and cities where you can enjoy various fun activities. The traditional villages, open air markets and other kinds of recreational treasures are worth your time. Depending on how you would like to enjoy your way, there are various routes that you can use to ensure you reach from Bangkok to Kanchanburi. Your desired speed and urgency of matters is what 6 determines when and how you will reach your destination.
Travel by Flight to Kanchanburi
Flights may be the most expensive way to travel but it is still the fastest way you can reach to the city. You need to make sure you book early and confirm the price before you book because they always keep on changing. Kanchanburi is best when you travel using the other means like train, roads and buses because you will get a better experience of the villages and other types of recreational amenities.
Travel by Train
Traveling by train remains the slowest way but still one of the wonderful ways to make sure you reach the destination with a lot of experience. You will always reach your destination after you have seen a lot. The railway cuts through the tropical forest where you will have a chance to see the rare animal species, see the villages in the forest and even take photos some of the best waterfalls you have not come across before. If you would like to enjoy excellent experience, make sure you visit the Kanchanburi neighborhood by train. There are only two trains, one leaves at 7:50 am and the other one leaves at 13:55 pm so you need to time yourself well.
Travel by Bus
Bus remains luxurious, affordable and most phenomenal way of exploring the city. You are able to always see everything at a close range and you can enjoy excellent ventures. Even when you have a camera, you can still make the best photos and feed your gallery so that you remember the luxurious experiences. Buses are in categories because you can travel on first class buses, second class buses and economy buses which makes everything super wonderful. Buses also stop on some places so you can always enjoy excellent moments with the locals and even grab a drink if you want to.
Take a Taxi to Your Required Destination
If you would like to travel in a private and luxurious way, you can take a taxi. Taxi is one of the best ways to ensure you reach your destination quicker than you anticipate because it doesn't make any stops. Buses stop on several occasions and you also travel with other people so it could always delay you.
Conclusion
Bangkok to Kanchanaburi is one of the best route that you can enjoy as a traveler. Just book the best travelling agency and you will be accorded the best transport so that you don't always encounter any kind of a problem. Plan your journey early so that you know what to pay, what to do and what to always carry during the way.