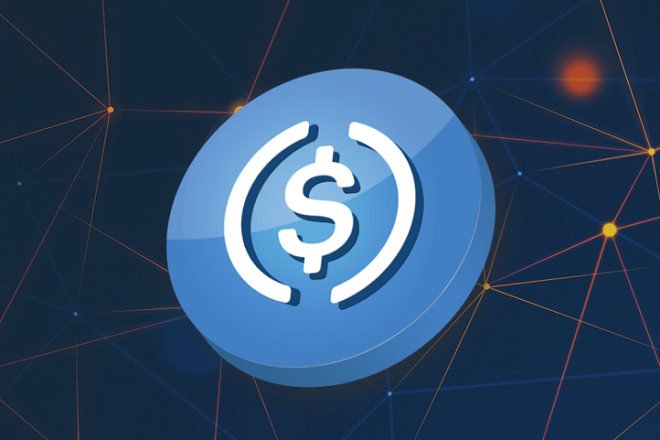 Stablecoins such as USDT and USDC coins are part of the decentralized cryptocurrency market. As they are pegged to the value of the American dollar, 1 USDC is equivalent to $1. This choice of coin makes it easier for people to sell or convert their crypto assets to fiat currency. If you find a crypto platform that offers the best USDC interest rate, you can make a lot of money.
Although the price of USDC Coin (USDC) won't appreciate, it's still worth investing in as it has many applications.
What is the use of USD Coin (USDC)?
Most recently, VISA announced that it is putting plans in place to allow for USDC transactions on the Ethereum blockchain. This is good news for crypto nerds who use the Ethereum network.
As of today, many people use USDC to transact with decentralized finance programs (DeFi). Since the USDC Coin works on the Ethereum network, the coin can find uses in decentralized applications such as Uniswap and SushiSwap.
USDC interest rates
These decentralized apps (dApps) make it easier for investors to earn interest on USDC, benefit from loans and also settle insurance claims directly on the blockchain. With USDC being pegged to the US Dollar, the risk of volatility associated with crypto is eliminated. This invites investors to invest a stake in USDC and earn massive interest rates — as high as 10%.
USDC interest on YouHodler is one of the highest rates you can get. Your USDC could earn you 12.7% APR compound interest on YouHodler.com. Get your USDC with guaranteed returns paid out to you weekly when you deposit USDC Coin. You can use your savings funds to serve as collateral for lending products.
USDC history
USDC Coin was introduced by Centre Consortium; a joint project between the popular crypto exchange Coinbase and Circle. The idea was to increase the widespread adoption of fiat stablecoins. USDC mints new coins when a consumer buys them from a cryptocurrency exchange such as Coinbase.
Centre Consortium deposits this cash into their reserve ensuring that the ratio of USDC to USD (US Dollars) is always 1:1.
Launched in 2018, the stablecoin's market capitalization has surged from $200 million to over $14 billion. The volume of USDC does increase while it doesn't fluctuate by over a percentage point in either direction.
The UDSC Coin is strictly based in the United States, and it is audited by a third party. Unlike USDT, there is no doubt that every USDC token is backed by $1 in its reserve. If you are skeptical about Tether's USDT backing, then leverage USDC coin interest.
Trade and convert your funds to USDC for high interest
Most people find it easier to trade and convert USDC Coins on crypto platforms. Because it's built on the Ethereum network, you can readily swap your USDC for other Ethereum-based tokens on decentralized exchanges including Uniswap and SushiSwap.
Investors can use USDC on Coinbase to convert their crypto without any need to access funds from their bank accounts. Retail investors take advantage of USDC to lower their fees.
Bitcoin has been very unstable in early 2021, so consider converting your funds to USDC to earn interest while the value of Bitcoin is falling.