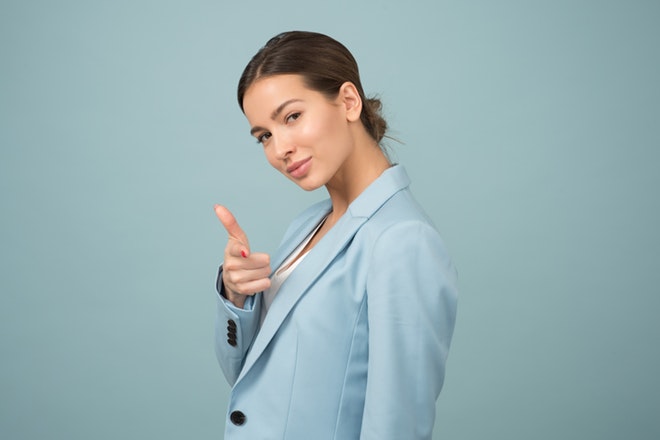 Although starting a business can be a challenging task, it requires a lot of patience and knowledge. Most first-time entrepreneurs are prone to making mistakes and experiencing many ups and downs along the way.
Aside from doing research and developing a marketing strategy, every entrepreneur should also acquire some crucial skills and traits to help them succeed in their endeavors.
9 Skills Every Entrepreneur Should Have
If you are an entrepreneur and are unsure of what it will take to make your company successful, here are some of the essential skills that every entrepreneur should have:
1
Financial Management Skills
Being a successful entrepreneur calls for the development of strong financial management abilities. When beginning or operating a business, it is critical to understand where your money is coming from and where it is going.
You might be an actual inventor and visionary entrepreneur, but your beautiful ideas are likely to come to waste if you lack money management abilities. What's fantastic about money management is that it's something that everyone can become proficient at.
While you're acquiring the skills necessary to balance your cheque book, begin paying attention to other aspects of your financial health. Increased debt, insufficient savings, or insufficient retirement funds all lead to increased stress levels, which can hurt the productivity of your business.
If you don't have the time to devote to this, you'll need to recruit someone with the necessary financial expertise. In either case, if you lack the essential abilities to handle money or grow earnings, any entrepreneur can explore solutions.
You will, at some point, be confronted with an enormous task or project that may initially appear to be too difficult to do. Good analytical abilities help you break down and categories vast amounts of information into digestible chunks of knowledge. Three interrelated sub-skills support your analytical talents:
Critical Thinking
Here, we logically synthesize and analyze a particular circumstance or piece of information before making a decision or drawing a logical connection between ideas or potential solutions.
Research
Research is a crucial component of the analysis, and it is impossible to overuse it. This is the stage at which we fact-check, evaluate credibility, and support our views with evidence and facts. If your initial understanding of an issue is flawed, you will not accurately select a solution.
Identifying and Resolving Issues
This is the point when the entrepreneur's critical thinking, investigation, and analysis come to fruition. To successfully address an issue, it may be necessary to evaluate all possible approaches, including the most unlikely ones, and determine whether or not they target the core of the problem and resolve it most efficiently.
3
Effective Communication Skills
Every entrepreneur must be a skilled communicator. Regardless of whether a person is a sole proprietor or the CEO of a Fortune 500 corporation, they must learn how to communicate successfully with all stakeholders and future stakeholders that have a stake in the firm.
Communicating effectively with workers, investors, customers, creditors, colleagues, and mentors is critical for every entrepreneur's success. It is doubtful that a company will be successful if the founders cannot explain their firm's value.
Exceptional communication skills is also required, including one-on-one and in-person conversations, group discussions, written communication, and email and online messaging. Companies such as Thought-Leader provide TED talk coaching and mentoring to help you create a talk that will make an impact on investors as a leader and representative of your organization.
4
Stay on Top of Technology
With technology, you don't have to be a technological genius yourself. However, you should be familiar with the most up-to-date technology that organizations are employing in their operations. More significantly, you should hire and invest in individuals who possess the technical competence you lack.
Several sectors have seen their landscapes drastically altered as a result of technological advancement. Purchasing is increasingly accessible through mobile apps such as Google Pay or Apple Pay, which necessitates the adaptation of enterprises to new customer behaviors.
Nowadays, every company that wishes to be regarded seriously must have its website. A whole new set of technical abilities becomes available to you, including development, search engine optimization, search engine marketing, e-commerce, digital marketing, and other related areas.
As tempting as it may be to attempt to handle everything yourself, you may want to consider enlisting the help of talent recruiters who can identify people that excel at understanding and using the newest technology trends in business.
Having strong leadership abilities is critical when you are putting together a team to establish a new business or when you are recruited to head an existing firm. Leaders must inspire and demand respect to motivate their employees to work toward the same goals.
We may think of this as an umbrella issue encompassing an essential subset of abilities required for a leadership role.
Planning sessions for team development is frequently a brilliant idea, especially when dealing with a new group. This allows you to get to know everyone, as well as for them to get to know one another. You will be able to identify their talents and be better at delegating work due to doing so.
When it comes to becoming a successful entrepreneur or leader, delegation is another crucial talent to have. According to studies, understanding when to assign work is critical to the success of a company. This is more difficult than it appears, though. It requires maturity to recognize when others are more equipped to do a task than you are.
6
Marketing and Advertising Skills
An excellent product is one thing, but if you do not target and optimize your audience, your product will have little or no value to your company. Creating a special connection with the individuals who will use your product or service is essential. It also helps to develop and maintain buyer loyalty.
Marketing has never been simpler than it is now. Businesses can now keep their consumers continuously updated about new releases and participate in personal interactions, thanks to the introduction of social media. Individuals can also use this feature to share your brand's content with others on their own.
Digital marketing has an almost limitless reach. What you require is the ability and imagination to make use of it to your benefit. A clear vision and proper branding are two essential components of effective marketing. This entails creating a look and tone that is appropriate for your target audience.
7
Effective Strategic Planning Skills
Managing and aligning priorities, setting goals, and streamlining operations are just a few entrepreneurs' abilities to succeed. In essence, strategic planning entails the arrangement of resources. One method to put this into reality is to organize everything into visualizations such as strategy maps or frameworks.
This requires you to compress plans in a way that ensures that everyone in your business understands where you are at in the process.
This type of planning is often referred to as a management activity. You may do this regularly in planned parts, which also record your firm's growth. The firm will take a step back and analyze how far they have come and where they need to go in the future.
As part of their strategic planning, new businesses also establish business milestones for themselves. Milestones help to develop clear goals that may be worked upon year after year. Creating frameworks that account for development and barriers will offer you a route that you can track. In this manner, you can ensure that you don't get off course and are protected from any bumps in the road.
This ability applies to both in-person and online networking situations. The ability to make new acquaintances and develop mutually beneficial connections will open the door to new future opportunities. Develop relationships with fellow entrepreneurs, vendors, and suppliers, and network with other local companies.
Make an effort to be involved with your community's business groups, join associations, and work with them on events sponsored by the organizations. Cross-promotion is an excellent method to kill two birds with one stone – you will strengthen your network while also marketing your company simultaneously.
When it comes to digital marketing, creating and utilizing social networks is an essential component of every company's marketing strategy. You'll need to become familiar with and comprehend the different social media sites. On top of that, you'll need to develop an overarching social networking strategy and specific tactics for each platform.
9
Strong Commitment to Lifelong Learning
Learning is a never-ending process that never concludes. We must all strive to continue developing, learning new things, and improving ourselves regularly. Consider going to the library, reading a new blog, participating in a seminar, or watching a new documentary. Learning will assist you and your company in continuing to develop.
Keep up with all of the new ideas and advancements that are taking place in your sector of work. Learn from others who have previously achieved success in your profession. Send an email or make a phone call to an industry leader. Speak with them, seek their counsel, and pay attention to all they have to say.
You must be interested in other topics and your industry, which is just as essential as being updated with information on your sector. Anywhere you look, you'll find insight.