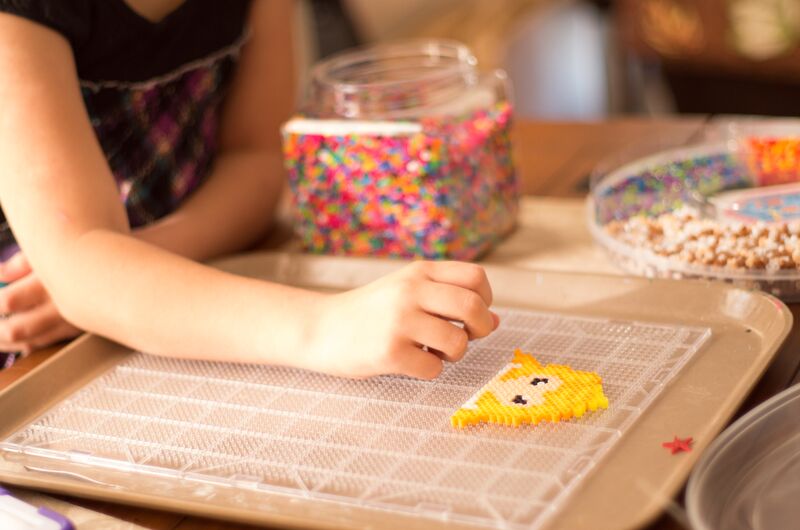 Whether the kids are at school or at home, toys are an inevitable part of every childhood. Besides all the fun and frolic, toys are an impeccable resource to aid the physical, social and mental development of every little one. Different toys have different benefits. For instance, blocks and puzzles will teach a kid to think out of the box and solve problems at hand while tricycles and bikes will improve their hand-eye coordination and motor skills.
Thus, it becomes imperative to choose the right toys to meet the right purpose. The basic rule is "the simpler the better". Provide a neat and clean environment for children to play in and less, but more efficient toys that have innumerable possibilities of play.
Here is our pick for top 5 learning toys and games for preschoolers.
1. Bricks and Blocks
Building blocks are the best way to let the children think out of the box. The little ones will need to learn how to place the blocks one over the other. This will not only strengthen their grip but also improve their hand-eye coordination. They will get to know about spatial awareness and have a chance to improve their motor skills. The learning of cause and effect studied through building bricks and blocks will help them throughout their life.
2. Puzzles
From alphabets to numbers, from shapes to colors, there are many things that a child can learn easily while playing with puzzles. The pieces make up for a fun time and the whole family can join in. Thus, it also offers family bonding benefits in addition to all the learning. When a little one completes the puzzle before him/her, it arises a feeling of accomplishment and in this way, it increases their confidence and self-esteem.
3. Pretend Play
Whether the little ones pretend to be their favorite character through a costume or a pretend play set, there are numerous benefits in both scenes. Sets like a kitchen set, doctor set, Barbie doll set, gardening set, action tool set, bowling set and walkie-talkie sets are the all-time favorites of all kids. While pretending a character the little ones are experimenting with various social and emotional roles and learning responsibilities. Living a contrasting character every time helps in the moral development of the little kiddiewinks.
4. Board Games
These games are often played in groups and this way board games instill teamwork, sharing, team spirit and cooperation in little ones from their initial years. Another major benefit of board games is that they reduce the risk of cognitive decline. When the little ones are trying to win the game with smart moves, they are exercising and making their minds strong. These games also keep them busy for a long time and hence keep them out of the pickle for some time.
5. Puppets
Puppets are the best resource to spark creativity in little ones. Kids also improve their storytelling skills and enhance their public speaking experience. While animatedly moving their limbs and hands, kids are strengthening their muscles as well. Playing with puppets also increases the participation level of children and adds an element of fun to the usual learning.
This is it for now! Happy teaching the little kiddiewinks.