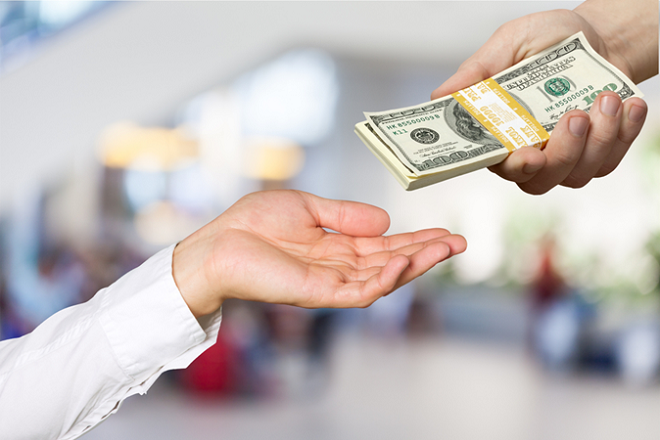 About The Author:
Ray is a sought after thought leader and an expert in financial and money management. He has been published and featured in over 50 leading sites and aims to contribute articles to help novice financial planners. One of his goals is to impart his knowledge in finance to educate and help ordinary people create and achieve their financial goals.
When you have an idea of how to get loan approval and which lenders to try, you'll be in the best position to get an unsecured personal loan online. Before you apply for the funds you need, keep these seven simple tips in mind.
Think Beyond the Big Banks
Not all banks offer personal loans online, and those that do may have very stringent requirements. Consider using a loan company that primarily focuses on loan lending for a better experience and chance of success.
A personal loan lender may have less strict criteria than a big bank and more products to suit your needs, along with streamlined and faster application, approval and funds transfer processes. Some lenders even deposit your funds within 24 to 48 hours of final loan approval, which is a huge advantage if you are dealing with an emergency or unexpected expense and can't wait weeks for the money.
Understand the Credit Requirement
Different lenders will have different criteria when it comes to loan applications, especially when the loan is not secured by any property. Each lender will have its own credit minimum that you need to meet to qualify.
Keep in mind that not every lender will require that you have excellent credit. But, even with strong credit, if you're not meeting the lender's requirement, you will likely face rejection.
If you're not sure about what your credit history or credit score qualifies you for, ask the lender before you fill out the application for a particular product. Some lenders may still work with you as long as you are honest and upfront about your current situation.
Check the Income Criteria
A lender will likely have a minimum income requirement, and they consider the sources of that income, too. You might not find this information right on their website, so do some digging here – contact the lender directly or browse online for reviews and other posts which may supply the information you're seeking.
As with your credit, an income stream or streams is something most lenders views as necessary. If you don't have the income available to pay the loan back, you're simply too risky to lend to.
Keep in mind that you'll also need to be able to provide the lender with what they view as acceptable documentation of any income you're putting on your application.
Review Any Requirements for Employment
A lender may consider income from various sources that you can document and prove, but not always. Sometimes, your work on the side, benefits or child support payments just won't cut it.
Lenders often look to confirm that you have been employed by the same company for a specific number of months or years, or that you receive your income via direct deposit.
Limit Existing Debt If You Can
Your debt-to-income (DTI) ratio, like income, is a measure of much lenders believe you can afford to borrow. When your DTI is high, it tells a prospective lender that you are using too much of your money to pay debts and probably can't afford even more debt. If your DTI is more than 43 percent, consider paying off some debts before you apply for the loan if possible.
Check your credit report to confirm that the information is current, too. Sometimes, old debts that you paid off or handled are still shown on your report, which will artificially inflate your DTI. Contact the credit bureau providing your report for removal of closed debt entries which still show as open.
Confirm You Have an Allowable Loan Purpose
Technically, personal loan online can be used for various things, but not all lenders will allow you to use it for certain purposes. For instance, you may not be able to use the funds for your business. Make sure the lender you are using will allow you to apply the funds where you need them to go.
Double-Check Your Details
Always review your application before you submit it. Missing even some small details could result in an unnecessary rejection. If a lender isn't able to confirm your details, they won't be able to offer you a loan.
Getting a personal loan online quickly is possible when you use the right company and know what is necessary for approval. Do your research, gather your documents and get started today!