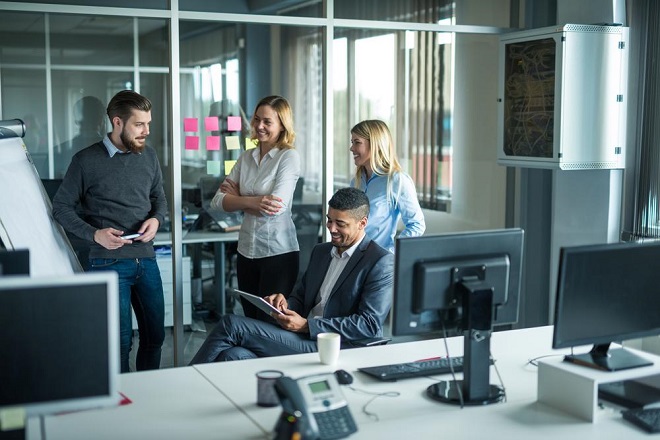 As a small to medium business owner, running a business is never an easy feat – no matter what sector or industry you are in. But part of running a successful SMB lies in being able to take more ownership and control over the day to day of your enterprise operations.
With that in mind, we decided to take a look at some of the areas the SMB owners might overlook when it comes to take more control over your enterprise operations. And how they can implement effective solutions to streamline the running of their business.
Digital Business? Get Your Own Server
This is a huge one. If you run a business for which the majority of your business model is based on or around digital services and assets, you will need to invest in your own server.
It may not be a necessity at this point, but when scaling your operation, it may become something you will need to consider. Outsourcing your server hosting requirements is fine but leaves you vulnerable to downtime or scheduled maintenance.
Having your own server means that when something goes wrong, your own admin can work to resolve it immediately – rather than waiting on a phone line for hours on end.
There are so many great, affordable servers available for enterprise usage now. It is a no brainer for digital businesses to bring the server in house.
Needing New Tech Components?
Then buy refurbished. Don't waste valuable capital on a whole new machine when it is just a power supply or a graphical processing unit that might need to be changed.
Similarly, you don't want to buy top-of-the-range tech that costs a staggering amount when a refurbished model offers very similar performance with minimal difference in capabilities.
ETB Technologies is a great place to go if these first two tips apply to you. They have refurbished tech and a great range of servers available!
Consider How Your Employees Work
If there is one positive thing that COVID-19 has taught us, it is that remote working is a genuinely feasible option for a lot of businesses. Taking this a step further, and this could be a way to save your SMB a lot of money annually.
If you are a business that doesn't have a front of house, or sells products, it may be worth making the move to a digital existence. Not paying rent and having employees work remotely can give you a huge financial safety net.
Even if getting rid of the physical storefront or office isn't a viable option, implementing a flexible working plan is certainly still on the table. This can save you money on electricity, heating, and water bills if you don't have employees in the office all day every day.
It may not be a viable option for all SMBs, but it is certainly an interesting concept to ponder.
Final Thoughts
There are dozens upon dozens of small hacks that you can implement to begin saving your SMB money. All you need to do is assess your situation and make a judgement call from there!