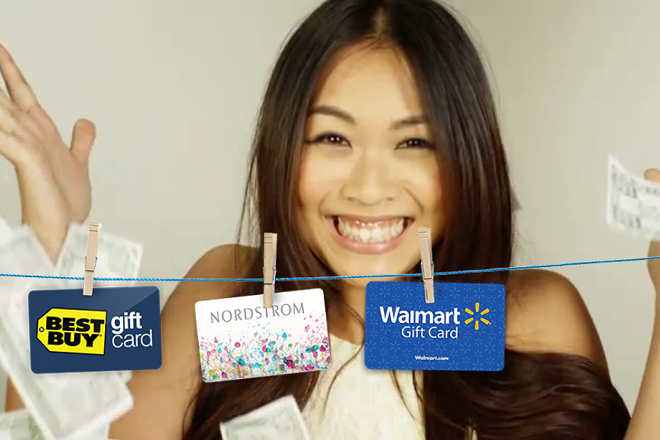 Gift cards are popular items to give away during special occasions such as birthdays, graduations, and the holiday season. While some people may view them as impersonal, a recent survey revealed that more than 60 percent of Americans prefer them than traditional presents as gift cards give them a bit of control in item-selection.
If you received multiple gift cards this past holiday season, you probably have a few unused vouchers in your drawer since not everyone would know your interest or the stores you patronize. Instead of letting their value go to waste, did you know that you can sell gift cards online?
Gift cards are a form of currency, given they can be used in the same way as real money, which is why there are businesses that are interested in purchasing them. If you want to try selling your unwanted gift cards online, here are practical tips you should consider:
Make Sure to Check the Expiration Date
Before you start looking for offers, the first thing you should do is to check for the expiration dates of your cards. While there are cards without expiration, there are many gift cards with a validity period. Just check the back of the card to see the expiry date, and to know if you can still sell it.
If the gift card does not indicate any expiry date, it is best to get in touch with the merchant's customer service representative to verify the validity period, instead of readily assuming that it does not expire. Note that it would be more difficult for you to sell gift cards that are near its expiry date.
Deal with Reliable Gift Cards
Avoid Dealing with Websites That Do Not Specialize in Exchanging or Buying Gift Cards
Given how easy it is to create a fake identity with a "legitimate" appearance, you should avoid selling your unused gift cards on non-gift card exchanging or buying websites. It is inviting to sell your gift cards on Craigslist, Facebook Marketplace, or similar platforms because of lucrative offers, but they are risky. While it is not entirely impossible to find legitimate buyers, it is challenging to separate online scammers given the open and unprotected nature of these sites.
Confirm the Reputation of the Company
As you search for companies that offer gift cards to cash exchange service, do not believe everything you read immediately. Take the time to do a background check to confirm the reputation of the companies you are looking at.
Apart from checking the information on the website like the number of years in the business, you should also check if they are accredited by the Better Business Bureau (BBB). Meeting BBB standards means that the company is committed to upholding sound advertising practices, as well as reliable selling and customer service standards.
It is also advisable to read online reviews from third-party websites such as yelp so that you can learn more about the actual experiences of sellers. If you read several comments from sellers about underpaying or not paying at all, make sure to avoid these companies.
Find the Right Timing
If you want the best value for your gift cards, you should consider timing. For instance, selling during and immediately after the holiday season can be disadvantageous even if you are selling popular brands because the market is saturated.
According to a study by a financial services company, about half of the adults in the country own an average of $167 of unredeemed gift cards, amounting to approximately $21 billion of unused funds. Do not let your "money" go to waste by opting to sell gift cards before they expire. Just make sure to consider the pointers above so that you can get the best value for your cards and experience an excellent service.