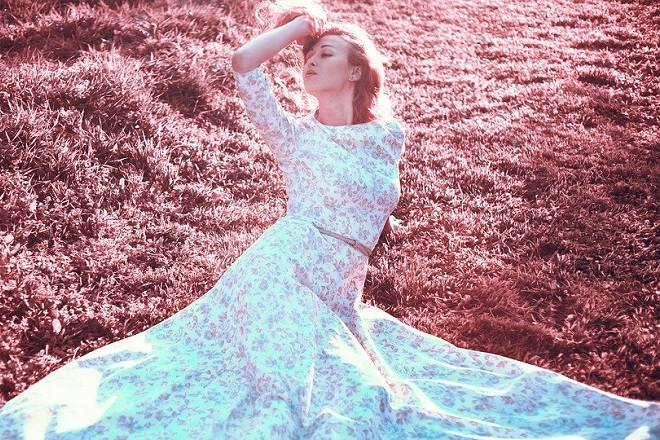 Indian ethnic wear has evolved in recent years and has reinvented itself to accommodate multicultural influences across the globe. With the rising popularity of 'Indian wear' in the West, there is a renowned interest in the western gown with a desi spin. 'Desi Gowns' are predominantly Indian ethnic wear of Indian handloom or designs with a dash of Indo-western look. The desi gowns are either long and flowy or sleek depending on your choice, and what makes these apparel a must is the fact that they can be worn as both western and Indian wear. And the icing on the cake, you need minimum accessories to complete this look.
If you are wondering how to accessorize you desi gown, then here are 6 tips to nail that final look.
Earrings
No look is complete without a pair of earrings, this is a desi must! You can opt for a pair of chandelier earrings or an intricately crafted jhumkas to complement your gown. So don't forget to look for a matching pair of earrings while you shop for gowns online. Make sure you balance out your look aesthetically. If you are wearing a bold earring keep the rest of your accessories to a minimum to avoid overwhelming your overall look.
Footwear
Perfect footwear can make or break your final look; you can opt for a pair of stilettos to accentuate your look in the gown. Depending on the type and length of your gown, you can choose your footwear. On a flowy dress, you can wear flats or a designer juthi to let the dress work its magic naturally. A Kolhapuri chappal on mid-length gowns is another rage, it effortlessly adds grace to the entire ensemble.
Belt
This western take on a desi gown, a leather belt either wide or thin can give that extra dimension to your gown. You can also wear a well-crafted belt with desi motifs to add to the Indian appeal of your gown. While shopping online for gowns, you will also find readymade gowns with belts.  The belt will accentuate your look, especially if the gown is a bit loose-fitting.
Bracelets and bangles
No desi look is complete without the quintessential bracelets or bangles on your wrist. The options for bracelets and bangles are innumerable, from glass, metal, gold to silver. You will not be disappointed with the options, and if you want to play it safe you can opt for silver accessories as they complement any look. You can choose to match your bangles or bracelet with the rest of your accessories or get playful. It all depends on the color and style of your gown.
Jacket
Team up your desi gown with a jacket; you can play with the length of the jacket depending on the length and style of your gown. You can either match the color of your jacket with your gown or go in for contrasting colors to give you a pop of color. If you are planning to wear a belt, you can either style it on the jacket, for a more defined waist.
So, now that you know how to accessorize, choosing the right gown is crucial and can be quite a daunting task if you don't know where and what to look for. We recommend you to look at some of the online stores for gowns. As there are plenty of options available online we assure you that you won't be disappointed. You can shop for both mid length or long gowns online, at the comfort of your house.