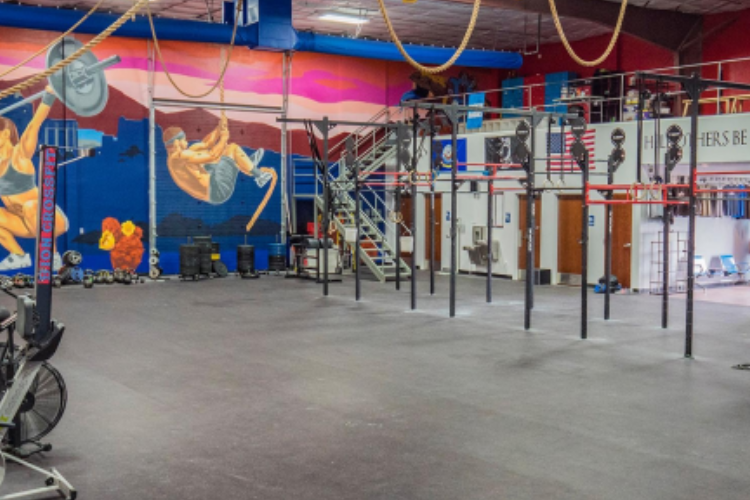 CrossFit is a popular workout craze that many people have fallen in love with in the last few years. While the fitness industry did take a hit from the COVID-19 pandemic, CrossFit did see an uptick. According to the CrossFit website, there are currently over 15,000 CrossFit gyms in the world, and this section of the fitness industry is growing.
Opening a CrossFit gym is a little bit different from opening other types of gyms. You have to some specific training and receive licensing from CrossFit before you can open one of your own.
How to Open a CrossFit Gym?
Whether you are a CrossFit lover who wants to share your expertise with others, or you are an entrepreneur who wants to invest in the CrossFit craze, these are tips for opening a CrossFit gym that can help you get started.
There are a few startup costs involved in opening a CrossFit gym. The costs for the equipment are between $20,000 and $50,000, depending on the size of your CrossFit and how much equipment you want to start out with.
You will also need to get insurance for your gym, which typically costs about $5,000. However, insurance costs can be cheaper by opening your CrossFit gym in a steel building because they are not flammable and can better stand up to the elements. Plus, you will need to purchase a CrossFit insurance plan from CrossFit Inc., which costs between $1,000 and $5,000.
You will also need to become a Level 1 CrossFit trainer to open a gym. It costs $1,000 to get certified as a Level 1 trainer and can be done in a weekend course, and it has to be renewed every five years. CrossFit trainers can go as high as Level 4, which gives them training in specialty classes that can include teaching CrossFit to children. Every other CrossFit trainer you hire will have to go through the $1,000 training as well.
You will need to pay approximately $3,000 per year for your CrossFit gym, which goes to CrossFit Inc.
Overall, your startup costs will cost between $50,000 and $70,000.
2
Equipment Needed to Open a CrossFit Gym
The equipment you will need for a CrossFit gym includes:
barbells
kettlebells
medicine balls
gymnastics rings
rowing machines
jump ropes
battle ropes
regular ropes
The costs of the equipment for your CrossFit gym will vary depending on your area and the supplier you go through, which is why the costs can go up to $50,000.
CrossFit gyms do not require nearly as much equipment as a traditional gym does, but it can still be expensive to buy all of the equipment you will need to ensure you have enough for all of your customers to use.
Since equipment can be pricey, you can help lower those costs by buying used CrossFit equipment. This can save you a lot of money that can be put toward other expenses in starting your gym.
Location is one of the most important parts of your business. If the target audience for your CrossFit gym is not near your location, you are going to have trouble attracting business.
You might be tempted to find the premium, expensive location right away, but if you do not have the customers needed to maintain the costs of a location like that, it is a good idea to choose something else to start with. You can recover from most other things in your business, but picking the wrong location can be detrimental.
4
Own or Rent Your Building
When looking for the right location for your CrossFit gym, you need to know if you want to rent or own your building, if you want to own it, if you want to buy an existing building or build one from scratch.
The problem many face when renting or owning an existing building is that you might not be able to customize the space exactly how you need it for your business. By custom ordering a CrossFit gym, you can get the exact building you want for your budding business, and if your lot is big enough, you can expand the building as your business grows.
This is something that will be factored into your startup costs, but the amount varies drastically depending on your location and if you are renting, buying, or building your CrossFit gym.
5
Choosing Your Business Name
When choosing the name for your CrossFit gym, you need to make it clear that your gym is a CrossFit, not a typical gym. Usually, a CrossFit gym will have the word in its name, like Bion CrossFit, CrossFit NYC, CrossFit Flathead, or CrossFit Effects (FX).
The CrossFit website has a list of the names of all of the affiliates, so you can search there to ensure the business name you want is not already taken. You should also check with your state's business records and the federal and state trademark records to ensure the name is not taken.
Before you completely settle on your business name, make sure the domain name is available, as well as the name on social media, to ensure you can have uniform names online and in-person; having your name on social media as something different from your website or physical location can confuse potential clients.
6
Choose a Business Entity
What kind of business entity do you want to have? You can be a sole proprietorship, a partnership if there are multiple owners, a limited liability company (LLC), or a corporation. If you choose an LLC, you will be able to separate your personal liability and finances from your business finances and liability.
Once you decide what kind of business entity you want your business to be, it is time to register it with your state. Then, you will need to register for taxes on both the state and federal levels.
7
Open a Bank Account for Your CrossFit Gym
To keep your personal and business finances separate. If your business is ever sued, your personal assets will be protected that way. It will also make it easier for you to do your accounting for your business since you will not have to filter out personal expenses before filing taxes.
You should also consider getting a business credit card to help build up credit for your business, which can help you get loans with better interest rates in the future.
8
Define Your CrossFit Brand
Since CrossFit is already wildly popular, you have the CrossFit brand to help get you started attracting customers, but you will still need to spend some time defining and building the brand that you want your business to be. Branding will help you stand out from your competitors.
As part of defining your brand, you will need to build a website and invest in search engine optimization (SEO) to help it get found by the search engines. You will also need to market your CrossFit gym on social media.
Instagram can be especially great for marketing a CrossFit gym because of the images you can include to make your gym look inviting to prospective customers. You can include special discounts, free trials, or some other benefit to your followers on social media to help you build up followers and get more word-of-mouth.
Final Thoughts
CrossFit is one of the most popular exercise techniques right now, and it is considered to be a lifestyle by many people. It can be a rewarding community and business to invest in.
This is a great industry to invest in if you have a passion for CrossFit training and want to share your passion with others; their passion is part of what makes them some of the best CrossFit trainers and gym owners.
While it may be a lot of work to get your CrossFit gym off the ground, it can be a highly rewarding business, and it can help the health of your community.