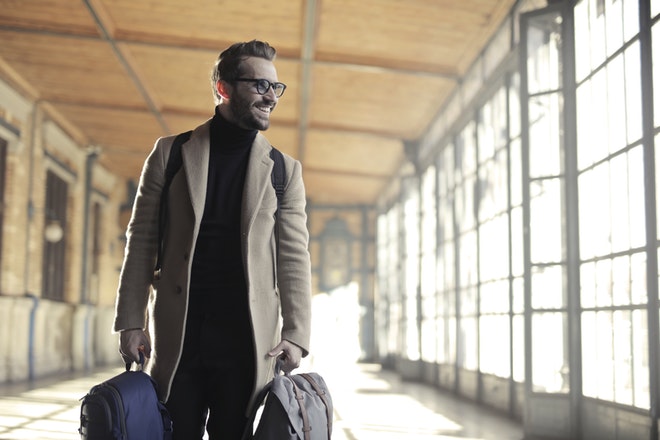 Planning a business trip can be daunting, especially for first-timers. In addition to preparing yourself for important work meetings with suppliers, distributors, or clients, one must also plan for personal shortfalls that may occur.
Asking for assistance from a spouse or colleague may help you avoid these business trip pitfalls; however, reading this post will assist you in uncovering all the blind spots.
Here are five essential things to consider when planning your first business trip.
Book Accommodation Early
It can be a nightmare to arrive and battle to find a suitable place to stay. Although the availability of online sites such as Airbnb and Booking.com have simplified booking accommodation, many travelers still make the mistake of leaving their accommodation booking until the last minute.
Booking ahead of time can save you both time and money. This is what lots of business travelers do when seeking business accommodations in Chicago, Boston, NYC, or other business hubs across the US. It allows you to book rentals within proximity for your meeting, lower rates or discounts for advanced bookings, and access to a concierge that will ensure your preferences are noted well before your arrival.
Delrentals offers quality rentals for short and long trips. The company provides renters with all-inclusive rates, easy payments, and flexible booking terms.
Write An Itinerary
Creating an itinerary helps you anticipate and prepare for all activities on your trip. It will show you the various downtimes in your schedule where you can slip away to explore the surrounding areas.
You can thus make arrangements to see old friends, make new ones or go out on a solo date at the nearby restaurants in town.
You can use an itinerary also to keep track of flight times, arrival times, boarding passes, and your seat number. Writing an itinerary will thus save you lots of time.
Check The Weather Forecast
There's nothing more embarrassing than insufficient packing. When traveling to a location you've never been to, it is crucial to check the weather forecast and pack accordingly.
Checking whether it's raining, sunny or windy will help you pack appropriate garments and gadgets such as a flask, an umbrella, or sun protection cream.
Prepare For The Unexpected
This might seem odd, but planning for unexpected events may save you from losing a major business deal. Unforeseen events such as power outages, traffic, and missing documents are common occurrences during business trips.
You must thus always have contingencies such as a backup power supply, loading crucial addresses on your mobile, and accessing cloud-based documents.
Pack The Essentials
Comfort is vital when traveling. Therefore it is crucial to pack items that will make your business trip less stressful. Things such as traveling clothes, footwear, and a neck pillow for long travels will make your business trip more enjoyable.
Packing personal items such as your favorite pillow, pajamas, or a book you're currently reading will make you feel more relaxed and at home during your trip.
Booking any trip requires a great deal of administration. However, with the added pressure from colleagues or your boss, you will need to make sure that you are well-prepared and take extra precautions when planning your first business trip.