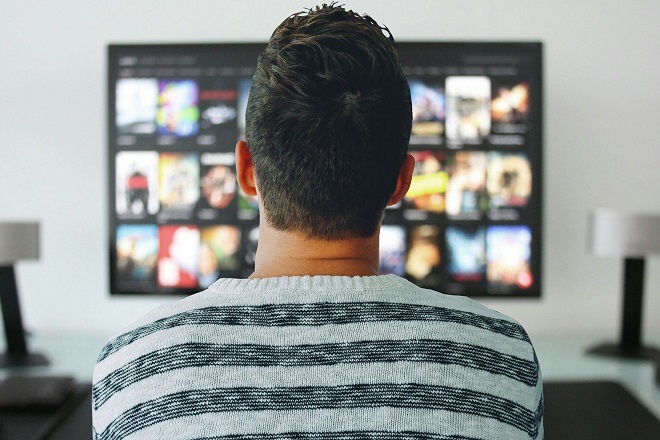 Streaming services have become increasingly popular throughout 2020. Covid-19 has had a significant impact on every area of our lives including what we do for entertainment. Research carried out at the conclusion of the first lockdown showed that during the months we were forced to stay home the TV viewing figures rose. That's hardly surprising, what is more telling is that the post lockdown TV viewing figures fell back to pre-lockdown levels but numerous streaming services continued to attract consumers.
It has been suggested, was because there's a reliance on mainstream TV news to deliver our trustworthy updates and then we, understandably, need to escape to a realm where there is no bad news and no pandemic. Streaming services and Android TV, Google's smart TV platform with the Android operating system integrated, guarantee this because we control what we watch, stream and download and can take a safe step away from whatever we find anxiety inducing. Downloads can be viewed when you're on the go and you aren't tied to one device for distractions. Enjoy being the entertainment manager.
Which streaming services are the best in the UK?
Whilst everyone has different tastes, there are streaming services which are universally popular.
Ofcom figures showed that 13.3 million homes in the UK use at least one streaming service.
Good Housekeeping's recent investigation named Netflix as the best streaming service and expertreviews.co uk's October 2020 study concluded this too.
They both decided that the best for British TV fans and content was Britbox. GH found Disney+ the best streaming service for families whilst expert reviews named this as the best value for money.
Most of the popular streaming service providers are happy to offer a trial to consumers of between 7 and 30 days. Interestingly, Netflix no longer offers the 30 day free trial option, as reported in Metro in October 2020. Metro's article suggested that the cessation was to stop people continually opening new accounts and enjoying numerous free trials and not subscribing correctly. So, to stop the abuse, all UK (and US) consumers have no taster, it's a case of sign up or don't.
At the start of 2020 Which? carried out a survey of their members which disclosed that in a test between Netflix and Amazon Prime, consumers were 3 times more likely to watch Netflix daily than Amazon Prime users.
52% felt that the content on Netflix was renewed frequently compared to 44% for Now TV, a Sky service, and 42% using Amazon Prime.
Don't forget that music streaming services are as popular as TV options. Spotify, Tidal and Amazon Music Unlimited are three of the main providers with excellent reviews.
More about Android TV
Android TV is designed by Google, a trusted and popular global brand. The TV's unique selling point is its Android operating system which is familiar to consumers primarily through smartphones and tablets and Android watches, TV's and cars are increasingly sought after.
What rivals like Amazon Fire and Roku can't offer is the confidence that people have in Android's capabilities and Google's positive user experiences. Although there are imitations of Android on the market, ensure that you purchase a recommended household name's product e.g. Sony, Philips, TJC and Humax Direct, this gives you the peace of mind that you have the real and authorized Android technology installed in your TV.  Why settle for less than the best?
Android TV's have been on the market since 2015 and use a Google account, an internet connection and an aerial. The TV's have Google Chromecast, Google Assistant and Google Play Store integrated so that you can access over 500000 shows and 5000 apps conveniently without having to download the Google apps first. The hard work has been done so you can view live or recorded shows, stream content, download, view your own media files and enjoy music with ease. The user experience is a priority for Google and the brands they partner with and reviews are reassuringly positive.
What you want to watch or listen to isn't the same as your neighbors preferences (unless you're clones!) and Android TV is sophisticated enough to learn your habits and recommend shows or films that it considers suitable for your unique tastes. You have an Android technology brain in your TV that feels like a personal entertainment consultant in your home.
Take control of your entertainment experiences with free and paid for streaming services that offer exceptional content straight to your Android TV and other devices.