North Carolina has a lot going for it, a great climate, lots of history, and a handful of big cities. However, perhaps the best thing about North Carolina is the state's abundance of high-quality colleges. Many of these colleges are prestigious academic institutions, providing some of the best education in the country. Additionally, the closeness and competitiveness of these schools create fierce rivalries, both in education and in other areas such as sports. So if you just closed on one of the apartments in Durham, NC how far can you expect to travel to North Carolina major colleges? Let's take a look.
UNC at Chapel Hill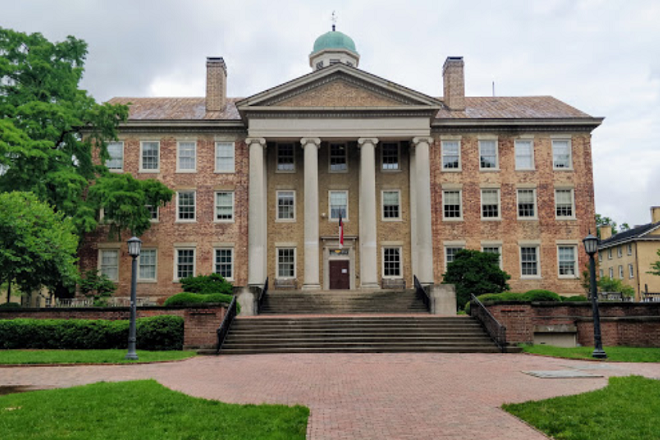 Located just eleven miles and 22 minutes away from Durham, the University of North Carolina at Chapel Hill is extremely close to the city of Durham. North Carolina is a quality school, sporting an acceptance rate of 22%, meaning only around a quarter of the school's applicants are actually accepted. UNC also has a fantastic retention rate, with the school retaining around 97% of each year's freshmen, indicating major satisfaction with the school. Finally, North Carolina has an extremely successful athletics program, playing Division I athletics in the Atlantic Coast Conference. The school's storied basketball team often pits UNC against their archrivals Duke Unversity, another school in Durham known for great education and athletics.
Duke University
Duke University is located in Durham, meaning the city's residents have an amazing university practically in their backyard. Duke has an acceptance rate of only 7.6%, making it one of the hardest schools in the country to get into. Additionally, the university has a freshman retention rate of 98% and a graduation rate of 94.5%, meaning the vast majority of Duke students find success in their college academics. Outside of academics, Duke has an amazing athletics program, also being a part of the Division I Atlantic Coast Conference. Much like UNC, Duke's men's basketball team is one of the most storied programs in the country, leading to a fierce rivalry.
North Carolina State University
Located slightly farther away from Durham is North Carolina State University. This academic institution is located in Raleigh, around 25 miles away from Durham. North Carolina State is the largest university in the Carolinas, and that is reflected in its acceptance rate. North Carolina State has an acceptance rate of 45.1%, meaning just under half of all applicants are accepted into the university. However, North Carolina State is still a highly respected university, often being considered as one of the best research institutions in the country. If you're looking for a bigger school that's a little further away, North Carolina State could be the perfect option.
Wake Forest
Wake Forest is the furthest university from Durham on this list, is located in Winston-Salem around 85 miles away. Wake Forest may not be as well known as the other universities on this list, as the institution is a smaller private research university. Wake Forest has an acceptance rate of 29.6%, being quite selective in the application practice. Wake Forest is known for its graduate programs, is often considered to be one of the top universities in the country, and is one of the best-valued programs in the country. If you're looking for a school that offers a great education at a great value, Wake Forest is perfect for you.