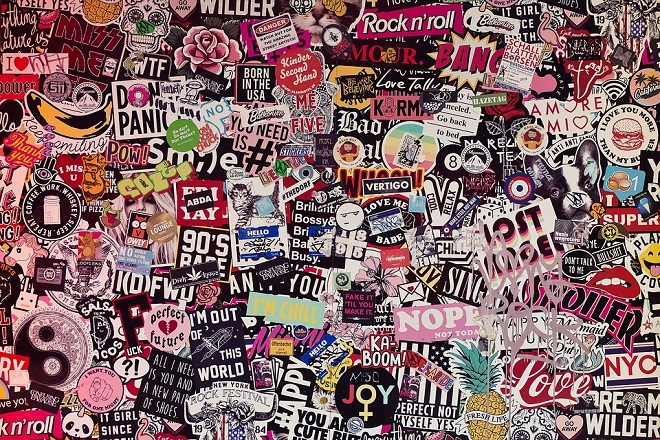 When you hear the term "custom vinyl stickers," what do you imagine? Do you think of bumper stickers? Or maybe you think of stickers cut into a specific shape. Perhaps you think of logos found on office building windows or cars.
No matter which one of these comes to your mind, you are correct that they are forms of vinyl stickers. That term is a catch-all for different products, and knowing how many exist can be challenging. Let's take a moment to look at a few different options that exist when it comes to custom vinyl stickers.
Different Types of Vinyl Stickers
---
These are stickers that are printed and cut to a specific shape and size. Many places use these to highlight and show off their business or industry. For example, if you are in the car business, you can get die-cut stickers in the shape of a car. If you own a dog grooming service, you can get stickers in the shape of a dog.
However, your choices aren't limited to animals and vehicles. There are lots of shapes you can choose from when it comes to die-cut custom stickers. The reason why you would choose something like this would be so that you can stand out from your competition and be recognized by customers.
When asked what you thought about when it came to stickers, if you thought about decals on a window or car, then you were thinking about transfer decals. These are customized to fit any business or individual need, and they are a great way to advertise to customers as they walk by your building or as you drive your car around town.
Since these are often used outside and are exposed to the elements, you have to make sure they are tough. If you get transfer decals from a reputable place, they will ensure that the product can last between 5 and 7 years and be durable for outdoor use.
Probably the most common type of custom vinyl stickers is the bumper sticker. These are incredibly versatile and will let you show off your business logo or your favorite saying. You can even choose different colors and fonts, meaning you'll get the bumper sticker that really captures what you stand for.
Another useful point about this sticker is that they can help you advertise your business, and you don't have to do a lot of work. No matter where people drive to, others will notice their custom bumper sticker, and that could make them curious about your business, and this could lead to more sales.
Why You Would Want Custom Stickers
---
There are a lot of custom stickers available, and any of them can help you market and advertise your business. Whether you are handing them out as promotional items at an event or you are placing them on a car, they are sure to get noticed by others.
The more you get your logo and business information in front of people, the more chances you have of becoming a recognized brand. Customers are more likely to buy from companies they trust and recognize, so creating custom stickers is an inexpensive but impactful way to get seen by a large audience.