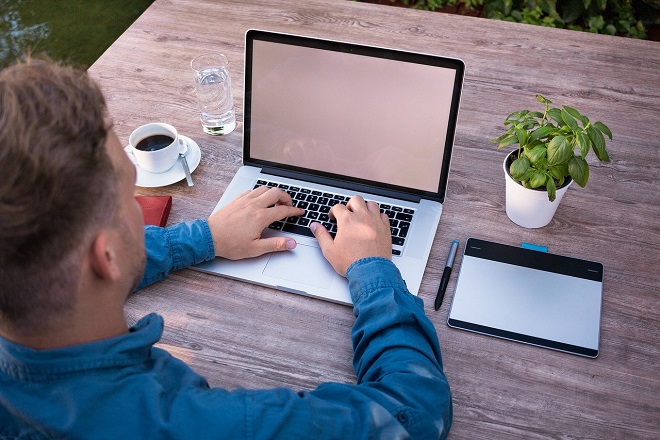 To understand the advantages of your business going green, first you must understand what the term "going green" means.
To "go green" means that a company makes a sincere, joint effort to reduce its negative environmental impact. It can manifest as taking measures to reduce energy bills, to starting a recycling and reusing program in the office, to purchasing green products and services for the good of the company.
Reduce, Re-use, Recycle
There are many ways to make your office environmentally friendly. You can maintain a green office with GoJava — an office delivery service that provides healthy snacks, water filtration, and good coffee. In addition to delivery services, they also properly recycle and compost your used coffee filters and single-serve coffee pods since many cities don't offer recycling services for these items. You can also use motion-sensor lights, introduce plant life into the office, and eliminate plastic bottles.
These methods are great examples of how you can help the environment and bring light to the issue of sustainability in the office. These methods also have a positive impact on your company and employees.
In addition to helping to create a more sustainable future, let's take a look at how creating an environmentally friendly office can benefit your workplace.
It Reduces Costs
By being environmentally conscious and using less water and energy, you can reduce monthly bills in the office. For example, the Co-operative Group headquarters has been designed to use half of the energy and 80% less carbon than the company's former HQ. This is done through measures such as heat recovery from IT systems and a high-efficiency passenger and service elevator. As a result, operation costs have dropped significantly.
Try buying and using recycled ink for your printing needs, and reduce paper usage whenever possible. Purchase energy-saving light bulbs — they save you on replacement costs and typically last longer than your standard bulb.
It Enhances Your Brand's Image
Going green can enhance your brand's image. It shows that you care about what's happening in the world right now, and that you care about what's going to happen to future generations. It gives you credibility.
According to recent studies, more than half of global consumers prefer to work with companies that have a strong environmental reputation. This is primarily driven by millennials, who are willing to spend more on a product in the knowledge that it has been made sustainably. By drawing in younger consumers, green companies foster customer loyalty from a younger age.
And it's not just customers who see the appeal in green, sustainable companies. Recent studies have also shown that employees prefer to work for an eco-conscious organization rather than one that doesn't practice sustainability.
That means that the benefits of going green are not just for the environment, but also for your bottom line. You can do your part to help save the planet while attracting customers and employers to your company.
In 2020, it just makes sense to make your office environmentally friendly. You'll have happier employees, enthusiastic customers and partners, and a healthy bottom line.