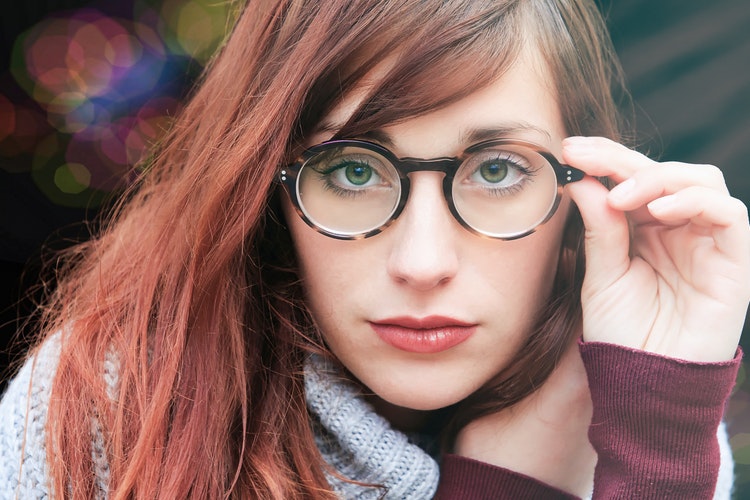 So, you are looking for a new frame for your glasses. Chances are, you will probably end up with a frame you do not like. But, how can you avoid that?
Most of us often buy frames by simply liking a frame that pleases our eyes. However, not all frames are good for you even though they look good. There are several things that you should consider to buy the right frame, and buying the right frame is a necessity since you will be wearing it every day. Firstly, consider your face shape and choose a frame that complements your features. Don't be afraid to use online services like CoolFrames or Sunglass Hut, as they can be helpful in exploring various frame shapes and identifying your personal style more easily.
Remember, choosing the right frame is not just about functionality but also an opportunity to express your individuality. To help you out, we are here. Below are the 6 steps to finding the perfect glasses.
Consider your prescription
Your prescription plays an important role in not only choosing your lenses but also your frames. If you are someone whose prescription is strong, then you should look for frames that are a bit on the thicker side. This is because lenses for stronger prescriptions are often thick and need to be supported by a thick frame.
On the other hand, if your prescription is not that strong, you can go for a thick as well as a thick frame. Just make sure your frame protects your lenses and holds their weight properly.
Take a look at your lifestyle
Are you someone who leads an active lifestyle? Are you a sports person? You need to ask questions about your lifestyle before you settle on a frame because your lifestyle determines how comfortable a frame would be for you. If you are someone who leads an active lifestyle, you will need perfect glasses that are sturdy and durable.
There are several materials that you can choose from, and what material you choose depends upon your lifestyle. Below are some of the ideal materials for eyeglasses of an active person:
Assess the shape
The shape of your face determines what eyeglasses shape you should go for. Deciding the shape of your frame before you go frame shopping can save you a lot of time. There are several shapes and styles available: round glasses, square glasses, oval glasses, tortoise shell glasses, browline glasses, etc.
To find what shape and style would look the best on you, simply go opposite your face shape and features. For instance, if you are someone who has sharp features and hard edges, you can go for round glasses as it would soften your face a bit.
Try it on
It is an unspoken rule that you should never buy a pair of glasses without trying them on. Although you can always predict what can look good on you, you cannot be entirely sure without trying the glasses on first. When you are shopping for frames offline, you can simply try the glasses on and check.
On the other hand, even if you are buying glasses online, several sites allow you to try the glasses on through AI so you can get an idea about how the glasses look on you. While you are trying the glasses on, also notice how the material feels against your skin; you can only experience this while shopping offline.
Get a second opinion
While you are shopping for perfect glasses, always take a friend or family member with you as they can help you make a decision. Oftentimes we are unable to tell what looks good on us or what looks better. In such situations, getting a second opinion can come in handy.
Do not shy away from experimenting
Although there are certain rules to choosing eyeglasses frames, do not be afraid to experiment. If you wish to try something on, you should do so despite what others say as it would only help you make a better decision.
Moreover, do not be afraid to change the style, shape, or size of the glasses. Many times, people get comfortable with their previous frame size and stick to the same their whole lives. But, you don't have to, so stay open to experimenting.
Conclusion
That was all! Now you know how you can choose the perfect glasses frame for your frame in 6 easy steps. Make sure you remember these tips while you look for a new frame when you go shopping next, and you will be good to go!