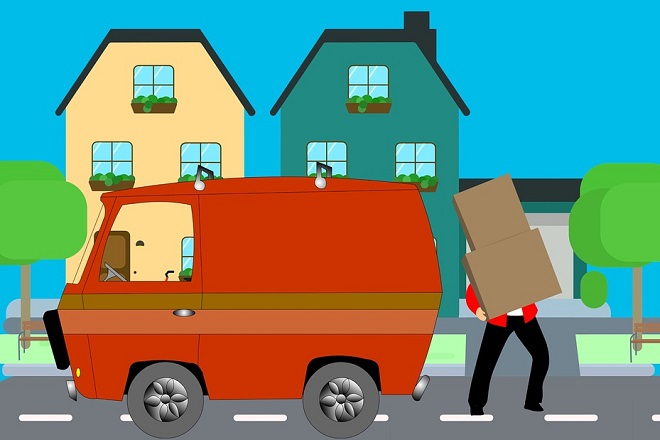 Moving can be a stressful experience — from packing every single item to finding a good moving company, it's no wonder people dread the process! But when you take the time to do your research and find good movers such as Pure Moving Company, it makes things easier. After all, you just want someone who will provide quality customer service, show up on time with the right equipment for protection and safety, and handle your stuff with care!
To make sure you don't pick a questionable mover (we've heard horror stories!), here are eight signs that indicate whether or not you're dealing with a reputable one. Let's simplify this whole ordeal by helping each other out. Keep reading to learn more about finding an exceptional moving crew today!
How to Find Good Movers: 8 Signs of a Trusted Firm
1. Good customer reviews and ratings
Finding a good moving company can be a stressful experience. The best way to find the right one is to look at client reviews and ratings. Doing research into consumer feedback can help you gain an understanding of what customers feel about the services from potential movers. Not only will feedback and ratings provide you with insight into how others have experienced their move, but they also give you an easy way to compare different companies quickly.
2. License and insurance
When it comes to how to find good movers, license and insurance should be taken into careful consideration. Moving companies should always have business insurance as well as up-to-date licenses in the areas they serve. Asking for specifics such as the insurance type, limit, and expiration date of the policy can arm you with valuable information when navigating your way through the process of selecting a mover. Most reputable movers will also provide details such as an inventory list of items that have been packed and moved along with in-depth billing processes.
3. They have been in business for long
Find a company that has been in business for a long time and has earned a reputation for its professionalism and attention to detail. Keep in mind that firms such as Pure Moving Company have continued to stay ahead of the game because they have been constantly taking steps to ensure all customers are satisfied with their service.
4. Well-trained sales representatives
A sure sign that movers can be trusted is the quality of their sales representatives. Well-trained sales representatives understand the needs of their clients, exhibit strong communication skills, and are knowledgeable about the services they offer — all qualities necessary for any successful business. When companies take the time to ensure their employees meet these standards, it shows that they prioritize customer satisfaction first and consistently strive for excellence.
5. Well-explained service quotes
When it comes to moving, it can be hard to know exactly what you should be expecting in terms of costs. That's why well-explained service quotes are important — a reputable mover will break down the exact cost of their services, either on the spot or in an easy-to-read quote sent via email. A well-defined quote should include everything from the initial estimate to details on any extra packing materials or supplies you may need to complete your move successfully. Make sure there's clarity before signing a binding contract.
6. Polite and punctual movers
When hiring a moving or relocation service, you want to deal with polite and punctual movers who can help you safely transport all of your items with ease. Good movers will take extra care to ensure that nothing gets scratched or damaged, provide clear communication about the anticipated timeline for the move, and even clean up after it's done. Look for reviews and testimonials from people recommending the services as assurance that your hire will uphold these standards. Making sure you hire polite and punctual movers helps guarantee a smooth and successful relocation.
7. Have all the necessary equipment
A reliable company will always come prepared with all the necessary equipment needed for a successful move. The team will arrive with blankets, straps, dollies, and other tools that ensure efficient relocation. Having the right gear is essential to ensuring the safe transportation of your furniture, boxes, and items. So if you are involved in finding a good moving company, make sure to ask questions about the equipment available.
8. Customer follow-up after the move
Providing a quality follow-up service for customers after the move is an important part of the client experience. One sure sign that indicates a company is trustworthy is that they take the extra step to contact you after the move is completed and ask if everything went smoothly. This shows they have a commitment to satisfaction and care about their customers. Companies that make an effort to maintain communication after the job is done are usually more reliable than those that don't take this extra step.
Conclusion
Making sure you're dealing with an experienced and reputable mover is key when planning any kind of relocation project — whether it's for residential or commercial purposes. Hopefully, our tips have revealed to you how to find good movers. Having proper licensing and insurance coverage ensures that you're protected in case anything happens while positive reviews can tell you first-hand how worthy a company is.