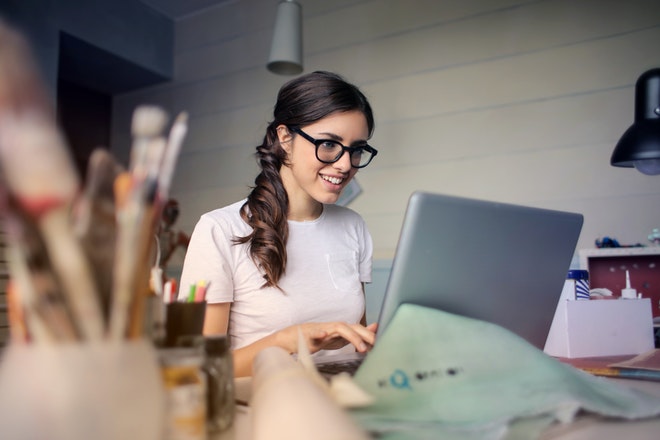 There is no denying that life is expensive, especially if you want to do nice things. Finding the extra cash that you need to get by each month or to treat yourself to something special isn't easy, especially when you are living off a budget and are struggling to get a pay rise. Fortunately, there are a number of things that you can do to increase your income, and most of these can be done in your own time in the comfort of your own home. To help you on your way to boosting your income, here are 6 side job ideas you should consider.
Resell SEO
Digital marketing has become a huge industry, and boosting SEO has become a massive focus when it comes to getting a company's name out there. This is because SEO will get a business a high ranking in Google's search engine, which is where the traffic is. If you want to make some extra money from home, then you should look into becoming an SEO reseller to help clients build a better online ranking.
Trade from Home
If you want to add another income stream, then you should look into trading from home. There are many advantages of getting into online trading, but you need to make sure that you do your research into the best way to do it. If you go into trading the wrong way, you will put yourself at risk of losing money, but if you go into it the right way, then you will reap the benefits.
Test Apps
We are living in a digital world and there are thousands of new apps that are being created every day that need to be tested. Fortunately, you can do this when getting paid. From emoji apps to gaming apps, app developers are always on the lookout for people to try them out and test them. This will allow them to identify and fix any problems with the app to make them suitable for the public.
Manage Social Media
Social media is used by most companies to market and promote their brand. There are also a number of businesses that only function online. This means that their target audience is also online, so they need to do what they can to keep up with them using online platforms. To help them keep up with trends and stand out, companies are looking for social media managers to manage it on their behalf.
Micro-Invest
Making an investment is a brilliant way to boost your income; however, it can be expensive and use up a huge chunk of money before you benefit from it. Instead, you should look into micro-investing. This allows you to put a small amount of money into an investment, and there are plenty of apps available that will help you do so. Over time, these micro-investments will add up and benefit you.
Write Online Content
Writing online content is a great way to make some extra cash in your spare time. It may not be something that you have considered before, but writing high-quality content for companies is an easy and efficient way to boost your income. As long as you have some free time, internet connection, and a creative mind, you will be able to make some money and maybe learn a thing or two.
Earning money online and from the comfort of your own home in your spare time is very much possible, and is a great way to boost your income. You just need to find something that works for you and works around your spare time, as this will reduce stress and make it feel like less of a chore.