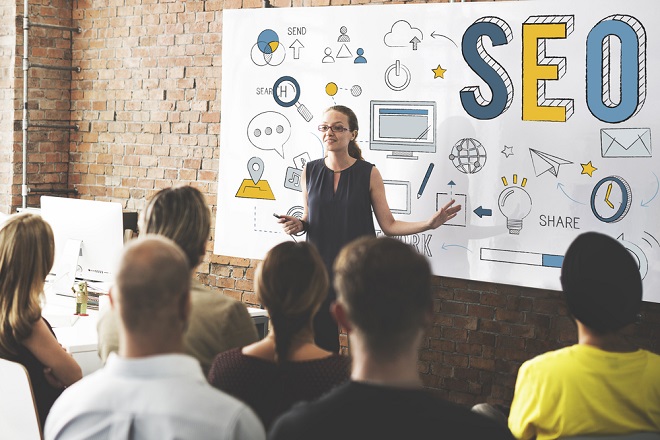 Let's closer look at SEO Benefits and how it will help small businesses to generate leads and boost sales.
SEO plays an integral role in businesses. Sadly, an increasing number of people don't have a clear understanding of what it is and its importance. Despite this, having an online presence is a must for any business seeking to continue being relevant – leave alone profitable.
Honk-Kong businesses have for a long-time leveraged companies like SEO Quotes in their marketing campaigns. By optimising their website, SEO firms make it possible for businesses to tap into the vast and unlimited online potential.
Reports indicate that, on average, the number of monthly visits to global retail e-commerce websites is 21.96 billion. With the global market revenue projected to grow to $4.5 trillion by the year 2021. Unbeknown to some, 93% of online experience starts with a search engine.
Google is the most sought-after search engine on earth. It handles the majority of queries. By optimising your website or blog, you can effectively improve your business's visibility. This way, your product or service will feature at the top of search results.
Benefits of SEO (Search Engine Optimization)
Below is a short list of various SEO benefits your business could gain by employing quality services:
Improved Visibility
Optimising your web pages is paramount to the success of your business. It increases your visibility. This makes it easier for your desired clientele to locate you. When you create content that's targeted to your audience, you get noticed easily.
The simplest method of optimising your blog/website is to feature new content frequently. By staying current with trends, you ensure that your business remains relevant. Long gone are the days when you simply had to add a keyword to your content to get good rankings; now, you have to conduct in-depth research on the keyword.
Builds Your Authority
Each day, thousands of businesses go online. This has made it important for any successful enterprise to build authority – websites that seem to be shallow experience higher bounce rates than those that provide value.
To build authority, you need to have enough backlinks from other businesses, articles, videos, and influencers referring to you. People tend to prefer doing business with entities they trust. Having authority makes it easy for others to trust you.
Improved User Experience
Business websites that are slow by 3 seconds lose up to 15% in business. We live in a fast-paced world, and the modern shopper is impatient and quite discerning. No one wants to stick around a slow, sluggish website. A clear, well-organised site will encourage visitors to linger a bit longer.
Companies like SEO Quotes continue to work and advise Hong-Kong businesses on the best SEO practice. Hence, more businesses continue to enjoy higher rankings, translating to better profits.
Brand Awareness
Small businesses and start-ups could greatly benefit from the attention created by enhanced visibility. Creating a buzz around your product could translate to significant sales, making SEO indispensable.
SEO techniques ensure that your product is first to be seen by any potential customers.
All things considered, this puts you at an advantage over your competition. If you are serious about your brand, you need to implement SEO in your marketing campaign.
Helps Grow Your Business
If you wonder why your business can't seem to grow after so long, wonder no more. Lack of SEO could have been what was holding you back from realising your full potential. You can suffer significant losses owing to inefficient SEO strategies.
With SEO, you can control your rankings, manage the number of visitors that view your page(s) each day, and much more.
You may not be able to control your visitors' choice to review your competitor's product. Still, by being in control of visitors' volume and quality, you are better equipped at deciding on how to expand your business.
Higher Profits
Effective SEO techniques lead to a significant increase in visitors. Not only that, it improves the quality of visitors by growing your traffic organically. Consequently, higher quality volume leads to higher conversions, which puts more money into your pocket.
Search engine optimisation is more effective, yet affordable compared to traditional means of marketing.
In summary, services offered by companies like SEO Quotes are a must-have for any online business. If you were initially uncertain if you need SEO or not, hopefully, this article has changed your mind.
If not, think about this. It's said that the best place to hide a body is on the second page on Google. 70% of online users never look beyond the second page of search results. Objecting SEO will prove to be detrimental to your business's success and future.