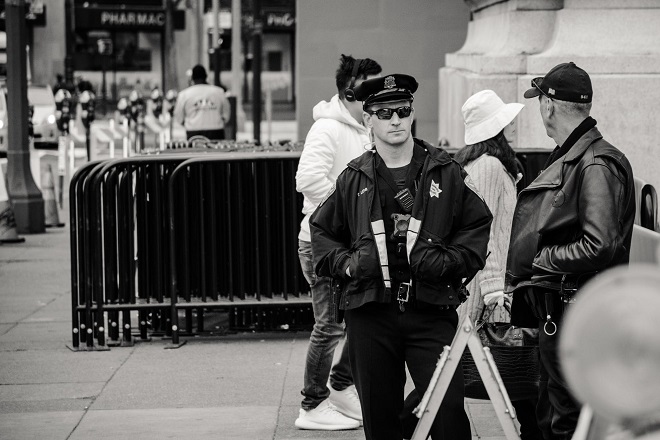 With the passing of another year, comes the reminder that times change for good or ill. New technologies are developed every day that are either very good at protecting you or good at infiltrating your business in an innovative way. When it comes to security technology, it seems that the old adage will always ring true: you've got to always stay one step ahead of the game.
The Need to Adapt
When technology changes in ways that you don't appreciate, such as nefarious new ways for criminals to access your property, then the only response you can make is to change yourself. But what if you could install a security system that is so effective, it can incorporate a range of technology, as well as new developments that haven't even arrived yet.
The test of any security system is the amount of time that it has been in use. If a security device can't do its job, then it quickly goes the way of the dodo. So the first step in readying yourself against the criminal use of new technologies is to find a security device that has proven reliable against a variety of kinds of attacks over a lengthy span of time – one that is also capable of accommodating new preventative technology as it develops.
The Versatility of PVC Security Cards
One kind of security technology that meets this criteria is ID card printers along with a complete security ID card system. Security ID cards are used by businesses and government organizations across the globe because they have a proven track record for being enormously effective.
The same cards that you can offer to your employees to ensure their safety are used by health care professionals, police and even military around the globe, so even in the face of the most clever attempts at infiltration, ID cards are up to the challenge.
A Variety of Security Technologies
The reason that security ID cards are made out of PVC is because it is a material that is inexpensive to manufacture and is able to incorporate a wide range of security technologies into a single card. Some of the security features that you can offer in the cards that your print at your company include:
Magnetic stripe reading
Chip and pin
Contactless card reading
Encrypted data
High-resolution colour printing
PVC or polyvinyl chloride is used in a wide range of industries, from construction to medical instruments and equipment. Not only is it versatile, but it is also quite durable.
The real trick to ensuring the safety of your business is to make sure you remain on the right side of the latest developments. But do you really have the time it takes to keep a constant and vigilant watch over each and every bit of progress that's being made? The answer is to trust your company's safety to the experts at a company like Avon Security Products, who make it their business to offer you all of the latest in PVC security ID card printing solutions.