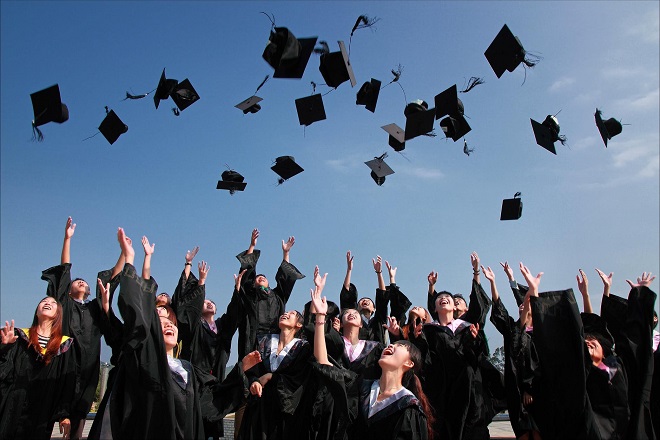 Applying for scholarships is one of the best ways to get into a college/university. But since many organizations and companies claim to offer scholarship opportunities, choosing the right one can be quite challenging. You will find hundreds of such awards on the internet.
As it's tough to find the best scholarship award, we searched through every corner of the internet to come up with this comprehensive list of best scholarships. All you need to do is read through the article and apply for the most favorable opportunity.
Top 9 Scholarships in Canada
Scholarships are one of the most reliable funding options for higher education. When you get a scholarship award, you won't repay the money when you graduate. Thankfully, there are many scholarship opportunities in Canada, such as:
Privately-funded
Government-sponsored
University-specific
Some of these are fully-funded awards, while some are partially-funded. It is no doubt that the fully-funded options are better than the latter. So, fully-sponsored should be your top priority.
Privately-Funded Scholarships in Canada
Many private companies and non-governmental organizations award scholarships to top-performing students that can't fund their higher education. Here are some of the awards.
1
Trudeau Scholarships and Fellowships
The foundation provides many fellowships, scholarships, and mentorship programs in the country. It sponsors international students who plan to undertake their doctoral studies in eligible universities in Canada. It awards up to 15 each year.
3
Canada Memorial Scholarship
If you are a British student, this would be the best scholarship to apply for in Canada. It offers fully-funded scholarships to British postgraduate students willing to study in eligible institutions in Canada. The award will cover your tuition fees, accommodation, and airfare.
Government-Sponsored Scholarships in Canada
Most government-funded scholarships are fully-sponsored. They cover all your education costs, including tuition fees and living expenses. Here are some of the options to consider.
4
Banting Postdoctoral Fellowships
If you plan to study natural sciences, social sciences, or health research during your postgraduate studies, the Banting Fellowship will be the best pick. It supports international students who plan to undertake their studies in the mentioned fields.
5
Vanier Canada Graduate Scholarships Program
This government-funded scholarship is available for international students undertaking their doctoral studies in Canada. The Canadian government established this scholarship to attract and retain top-performing students from different parts of the world.
6
Canada Graduate Scholarships – Master's Program
The primary objective of this scholarship is to help students develop outstanding research skills. To qualify for this opportunity, you must demonstrate exceptional performance in your undergraduate studies.
University-Specific Scholarships in Canada
Many universities in Canada also offer scholarships to outstanding students. However, most of them are partially funded, as either entrance-based or application-based.
7
University of Waterloo Scholarships
The institution provides several scholarships to international students who undertake their master's and doctoral programs in the university. Master's students get $2,045 each term for up to two years, while doctoral students get $4,090 per semester for three years.
8
University of Calgary International Scholarships
The university also offers scholarships to international students studying in the institution. You can only apply for the awards after submitting your application and have received an admission number. The grant ranges between CA$5,000 to CA$60,000.
9
University of Manitoba Graduate Fellowships
The University of Manitoba also offers merit-based scholarships to international students who register for full-time programs at the institution. Ph.D. students are eligible for $18,000 per year, while master's students can receive up to $14,000 in a year.
Final Words
Scholarships are very competitive opportunities that many students from various parts of the world want. To get a scholarship award, you need to get quality grades that will make you stand out. Besides, you should have exceptional leadership skills.