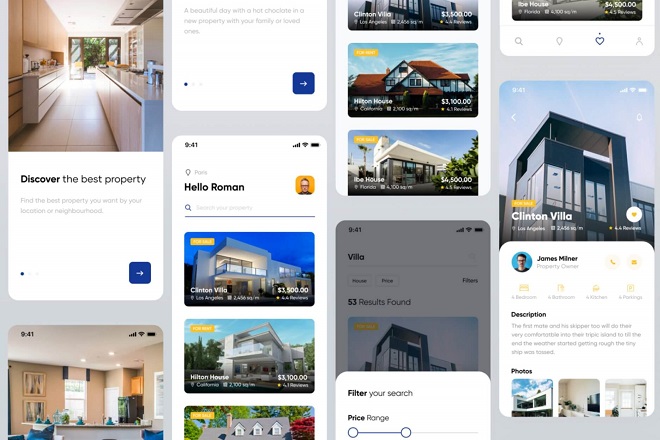 Mobile app development has become an integral part of the business that deals with customer data and serves customers.
There are many organizations around the world whose characterization including financial returns have grown significantly since the launch of mobile applications. Apps have so many benefits for both organizations and the users who use them. Users can get complete information about the brand, which increases brand awareness.
Also, mobile applications are created by customer requirements, which increases brand sales. Every mobile app is associated with some kind of social media integration. This allows users to directly post their experiences, images, and videos in the app, which increases the brand's popularity. Other features include various schemes such as vouchers, discount coupons, direct sales, and so on. All major industries such as healthcare, real estate, retail, and education have started using mobile apps and have shown very huge profits.
Must-Have Features of Popular Real Estate Mobile App
Your real estate mobile app must have some essential features to simplify the process of buying or selling a property. Let's look at some essential features that your real estate mobile app should have.
It is very important to allow people to create personalized accounts in the real estate mobile app. There are three ways a real estate mobile app can allow people to log into the app: the first is through Facebook, through Google, and the third is through mobile number authorization. It is essential to ask for relevant information such as a nickname, email, contact numbers, etc. This is a significant decision part of real estate mobile app development.
There is a different account for the traders in certain apps to give them other tools that they may use to advertise their homes differently and effectively.
The listing feature is a must for all real estate applications. The list should have all homes with proper information, which means all basic information should be in front so that users can select properties simply by looking at them in the files.
If the assets do not have an image, then it is useless, it will not help users to parse the business, so the presence of feature forms is mandatory. There should be a primary image in the list, and then there should be images of each part of the property, opening after the user clicks on the property. Some real estate mobile app companies are now adding video tour functionality to their businesses and mobile interface.
People who have viewed a section in the app may want to visit it to double-check and verify before confirming. With third-party combinations, users can get to the place using the map function in the app. The map background can also help users find properties near them.
People can search according to their preferences; they can indicate location, budget, and other important characteristics. The filtered search option helps people find the type of property they want to buy. This will save time and give them the business options they want.
6
Direct messaging in real-time
This is one of the numerous important features of any real estate use. All Android app development firms have added the background to their apps. With this function, users can directly contact the property seller or owner and contact them directly.
7
Complete features about the field
Total items of the business must be indicated in the application. Information such as the title of the business including its owner, information about the owner or dealer, or the number of rooms and bathrooms, and any additional information related to the business should be included.