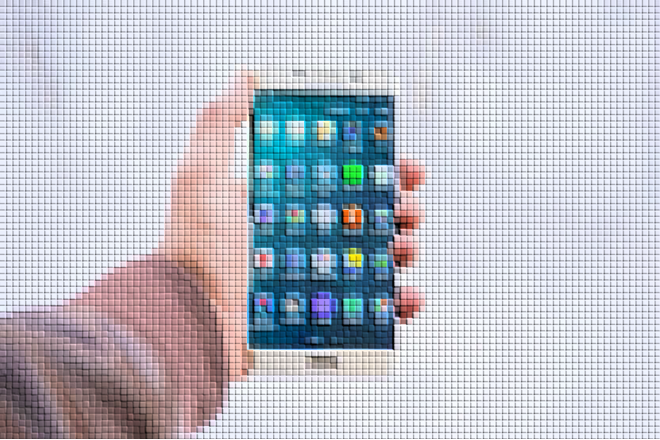 You can entrust a smartphone with daily routine today easily, install the right applications.
These apps will help to organize your life and get everything under control, expenses and remind of essential things, whatever you do.
Wake up
---
Alarmy
Easy-to-use and at the same hour, a handy alarm clock that will surely help you get out of bed. To turn off the signal, merely pressing it will not be enough; you will have to get up and take pictures of a predetermined object. It could be a sink in the bathroom or a kettle in the kitchen.
"Good morning" alarm clock
A smart alarm clock that, when placed near a pillow, can track sleep phases and wake up quickly. The application records statistics on sleep quality and provides recommendations for its improvement. There are also relaxing sounds to fall asleep fast: the waves of the ocean, the sound of rain and many others.
Runtastic Sleep Better
Such an alarm clock will help to trace the dependence of the quality of sleep on individual habits and characteristics, such as the consumption of coffee and alcohol, the regularity of physical activity and the level of stress. Make notes late in the afternoon to compare with the sleep statistics for the month.
Sort out the mess
---
Any.do
This user-friendly and straightforward planner combines ToDo lists, calendar, reminders, and notes. There will be no need to do each new task from scratch, as the app has many ready-made options with word substitution.
Todoist
It is a minimalistic and functional enough business planner. It has a system of motivation for the highest productivity, let alone a convenient search for all tasks through filters and tags to them. Todoist is awesome not for self-organization only, but also for working projects with strict observance of deadlines.
Wunderlist
One of the best scheduling applications to use on a mobile device, tablet or PC. Feel free to share notes and ToDo lists with friends and colleagues, so that no one will forget about important things. For each task, you can attach photos, PDF-files, and even presentations, including with Dropbox.
Get directions
---
2 GIS
A detailed offline directory that will help you find the organization you need on the map, find out the schedule of its work and, if necessary, contact its representatives. Get to the desired location will allow the built-in navigator or the function of building routes for users of public transport. Detailed maps with all the features are available for more than 300 cities.
MAPS.ME
The application provides offline access to detailed maps showing a large number of different places and fascinating tourist places. Feel free to map a route on them taking into account public transport, bicycle or for walking.
Take care of one's health
---
Pedometer for weight loss
It is an easy-to-use app for counting steps throughout the day while your phone is with you. Considering the weight, you can calculate the calories expended and determine the body weight index. You can see all data in a convenient form, based on which you can see visual graphs and receive useful tips.
MyFitnessPal
The most comfortable and most convenient calorie counter to help lose weight or maintain the desired body weight. The base of food in it has over 6 million positions. You do not have to search for the right dish for hours; you need to start typing its name and use one of the options for automatic substitution.
Take control of your finances
---
Monefy
In a comfortable and convenient form, this application allows you to record all your expenses with sorting by sections. You can see records formed into a visual pie chart. If necessary, you can create your categories of costs, as well as contribute income. For access from various devices, you can synchronize via Dropbox.
CoinKeeper
It is a financial assistant with a very unusual interface. Dragging coins from a wallet or bank into a specific section record revenues and costs. Similarly recorded cash flow. Besides, the application can automatically recognize and group SMS messages from any banks.
Spendee
This application provides the ability to connect a bank account, which makes it to where you to control all expenses and cash flow fully. Through general accounts, the whole family can use Spendee, distributing spending or creating savings wallets for holidays or large purchases.
ProShot
This application is perfect for those photographers who are eager to become better at photography. There are advanced features at your disposal that will help in working with focus and lighting when you take photos. You can accommodate yourself in real time, bring objects closer by moving your finger, and ultimately make the photographic quality better.
GoodLook
GoodLook is a freestyle guide, which gives recommendations on the choice of clothes and how to mix things. Every day, American professional stylists offer a set of women and men's sharp images.
Remote Mouse
With this application, the phone turns into a remote operation computer. You are going to see how useful it is making a presentation or watching a movie while the keyboard or mouse died.
AppDetox
This application "treats" smartphone addiction. It blocks your chosen programs for a little while. In doing so, do what you were up to without your smartphone distracting you.
Clap! Phone Finder
When we cannot find our smartphone, this application can save us. You should slam, and then the detector is activated automatically, you can pick the sound of it, as well as the volume level. It consumes only 2% of the battery.
SoundHound
This program searches and recognizes the music that currently sounds around. You should press the button of orange color to recognize the song and view its words instantly. And if a melody in your head, then you can sing it, and the app will immediately give the result.
5K Run
This application is for beginners who are eager to be in a good shape, making a run. The final goal is to run 5 km. The proposed program involves training that takes place over eight weeks three times a week for 30 minutes. You run and walk in turns, but gradually there become less and less time for the latter. A built-in player is very convenient to use. And another interesting aspect is the prize system, which strengthens the motivation to go in for sports.