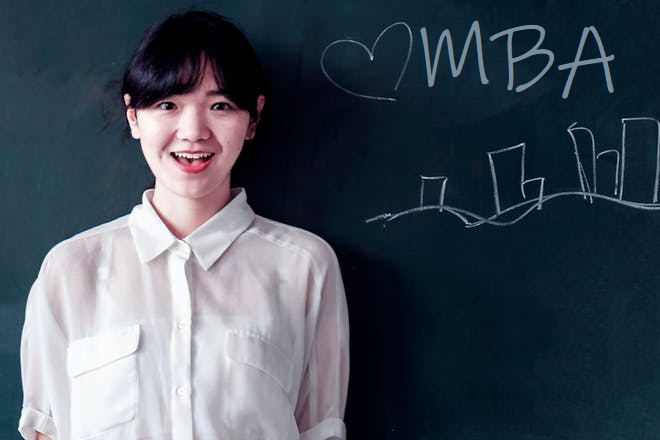 Engineering is one of the most coveted career choices for students in India. While a degree in Engineering with good GPA is enough for a candidate to be recruited by tech firms and other relevant industries, still a lot of engineering graduates opt to pursue higher degrees.
Some of them go for M.Tech or M.E programs, and some opt to pursue M.S. But, a significant number of engineering graduates go for M.B.A or Masters of Business Administration courses, a field which has no relevance to their previous field of study.
So why do so many engineering graduates queue up for admission in the B-Schools of the country?
Why are engineering graduates so interested in an MBA degree?
---
Prima facie, engineering graduates opting for MBAs can be called as a trend that has been observed to grow since the last decade. Most of the top scorers of management entrance examinations like CAT and XAT turn out to be engineers. 94% of students admitted to the Post Graduate Programme in Management or the MBA Programme in the IIM Ahmadabad are engineers. Only 3% are science graduates, 2% are from arts streams, and only 1% of students comprise of commerce graduates in the institute.
So, what drives so many engineering students to leave their technical fields and join management courses? Are the higher salaries, social status, and peer pressure contributing to such decisions or are there serious career prospects?
While it is true that and some students are motivated by parents and peers to pursue an MBA to maintain higher social status, there are few sensible explanations for what drives engineering students to go for MBA programs and PGDM courses. While some focus on the career growth and higher pay packages, some are more interested in learning about handling a business. We present some of them below.
E

ntrance Exams are easier

Although CAT and XAT are some of the toughest entrance exams in the country, many engineering students find them easier to crack. The engineering curriculum needs a lot of quantitative and analytical skills. So, engineering students are already adept in the two sections that are of most prominence in the CAT examination. Thus engineering graduates being the top scorers of the management entrance examinations can be explained.
S

aturation in the job market

An unfortunate yet very real reason for engineers pursuing management programs is the lack of jobs available for the engineering graduates. Many engineering students decide to improve their chances of being recruited by pursuing a management degree as companies are more likely to hire candidates with four years of technical knowledge along with two years of management knowledge than fresh engineering graduates with no work experience.
S

kill Development and Understand Business

Engineering students with their professional degrees already have enough technical skills needed to work in any industry. Joining a management course can develop their skills multi-dimensionally. They can understand the ways of conducting business and develop managerial skills. They can learn the fundamentals of business and how to tackle problems in a much complex environment. This can, in turn, improve their employability. In fact, the Corporate Recruiters Survey Report 2018, released by GMAC has revealed that four out of five companies are likely to recruit MBAs. They can also develop their communication skills and gain more confidence as the MBA curriculum covers such aspects as well.
C

areer Growth

Engineering graduates who have been working in tech fields for a few years often opt for MBA courses to move up the ranks in the corporate world. A well-paying job in IT or any other industry can be satisfying for a while before it hits the dreaded career growth plateau. Engineers may want to overcome the stagnancy of their careers and move up the ladder with some extra skills. With an MBA degree, they can efficiently perform managerial roles and give them an extra edge in their careers.
H

igher Pay

The best thing is the lucrative pay packages offered to MBA graduates by corporate firms. The study conducted by Mettl in the Campus Hiring: Salary and Employment Report 2018 has shown that IIT and IIM graduates receive a much higher salary than graduates from other institutes. Majority of B-School graduates have admitted that their average salaries have considerably increased after an MBA degree. A hike of around 7 lakhs to 10 lakhs on an average for freshers can be achieved by an engineer with an MBA degree. Corporate firms also prefer to recruit B-School graduates having a 4-year long engineering degree to have more skilled members in the teams.
P

rogress own ventures

With the rising trend of startups, many engineers wish to start their business ventures. They have all the knowledge to develop the product, but an MBA course can provide them with the much-needed knowledge of presenting the product to their clients. A management degree can help engineers with sufficient knowledge to successfully run an organization, build networks and make strategies to drive profits to their business.
F

or a Career Change

Some may be cynical of this fact, but it is logical to leave a career if it cannot guarantee the satisfaction it was meant to provide to the professional. Many engineering graduates looking for a career change join management programs to develop managerial skills and improve their prospects in the new career paths. With fresh new degree and perspective, this can improve the productivity of the professional in the new career.
C

onnect the best of both worlds

A management program can help engineers build a connection between their rich technical knowledge and the analytical and leadership skills imparted by the course. They can efficiently apply the combination to maximize the potential of themselves and their subordinates and achieve success in the careers. Though, it also means that you need to be actually eligible for pursuing an MBA. Doing an MBA from a not so renowned college won't add any laurels to your CV.

It is only good to pursue an MBA if you have scored good marks in your graduation as it suggests that you would be able to clear your MBA exams with more passion and interest.
G

ain more experience

Many B-School students who are engineering graduates have experience of working in corporate organizations. With an MBA degree, they can gain more learning experience to work on real-world problems faced by an organization. Many organizations also prefer to recruit MBAs with work experiences and offer higher packages.
I

nternational opportunities

Many international organizations recruit graduates from the campuses of the best B-Schools in India. This is one of the many reasons behind engineering graduates joining management programmes offered by the IIMs and other top B-Schools in the country.

Conclusion

A lucrative career path is guaranteed by an MBA degree, which is extremely helpful for a student from any academic background. The problem-solving skills, managerial skills, and leadership skills learned in the course of study can help them rise the corporate hierarchy faster than their counterparts. They can also apply the knowledge to pursue their own career goals and business ventures. It is more favorable when the student has an engineering background.

An engineering student already has the analytical and problem-solving skills needed to be a successful professional and armed with the managerial skills he or she can conquer the corporate world with little effort. Although there is the possibility of saturation in demand for management graduates in the future, at least for now an MBA is like the key to a flourishing career path for an engineer in this country.