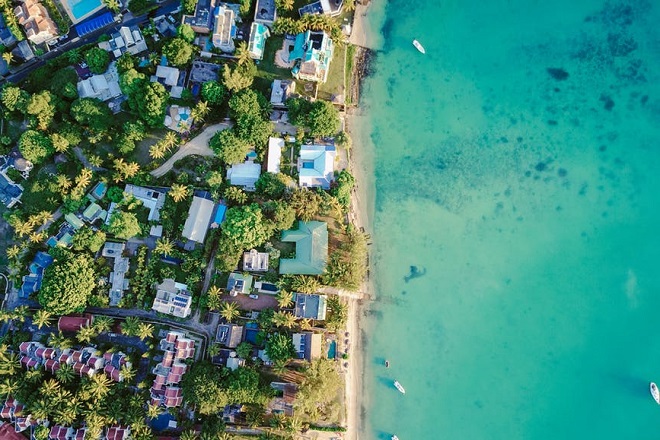 Are you looking for a house with sea views located in an island? Presently, more and more people dream about moving out into wilder areas. Imagine a quiet environment and your dream island house. While searching for a perfect accommodation, you can choose from all types of dwellings: luxury villas or charming huts. Moreover, if you combine the possibility of living on the beach with investment opportunities, it can bring many diverse benefits to your life. Would you like to be surrounded by the friendliest people on earth, relax on white sandy beaches and get to know the island's culture, crafts and dance? Then you should find your perfect island home and live in paradise.
Incredibly beautiful life
Living on the island, you can discover the true potential of your life. If you dream of living in a beautiful house on the island, first decide what island would be perfect for you! Buying a house can be a tough thing. Especially if your target is finding an ideal island home. Consider hiring a trusted real estate agent who can guide you through the whole process.
Successful choice of the area
It's time to make your decision and invest well in your island home. However, which one to choose? A house by the sea with a pool? An apartment on the top floor penthouse marina? A studio with a warm atmosphere? Alternatively, a villa with pool and tennis court? If you finally decide what kind of house you want, just select the island that suits you the most. If you choose an area too far from your current place of residence, laziness can stand between you and your island home. The best thing you can do is avoid locations that are too remote.
Outdoors are more important than the interior
If you spend more time outside than inside when you're on vacation, it makes sense to search for island home which has more craziness in the outdoor space. Investing in the things that will please you most (including larger terraces and a veranda) is worth it, even if it means that it takes longer to wait before renovating the kitchen or bathroom.
Breathtaking panoramas
If you still have much work to do before your holiday home looks like the cocoon you imagined, serve yourself a deliciously refreshing drink, go out and enjoy the view – not the kitchen that is not finished or living room that is upside down. Breathe deeply. Isn't this what you have always dreamed of? Concentrate on what you have already accomplished, relax and enjoy the view.
A clean and straightforward style
Filling a holiday island home with furniture and gadgets goes against its primary function: to provide a quiet space where you can escape. Moreover, that will also save you money. If a piece of furniture is not needed, strike it off your list.
Conclusion
Finally, remember that your residence should have a closeness to shops, places of entertainment (restaurants, bars) and transportation. These should always be supreme criteria in the choice of your island real estate.