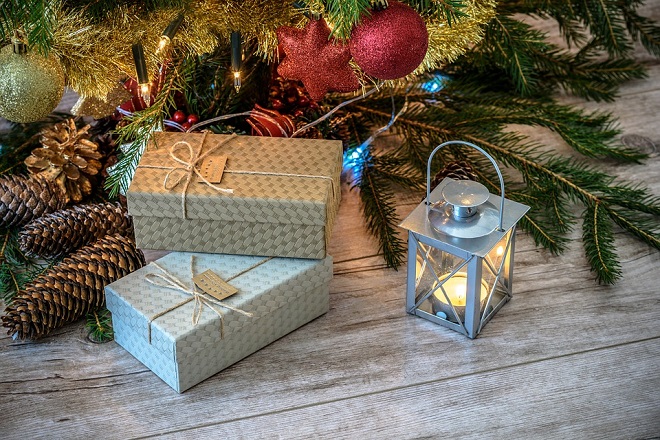 Meeting your partner's family for the first time can be intimidating. You've found this person that you think you might like to spend the rest of your life with and now you have to impress their nearest and dearest. While we're not saying you should buy your way into their hearts, arriving bearing gifts certainly won't hurt your chances of making a good impression.
Following these guidelines can seem simple enough on paper, but harder to define in the real world, so we've put together some options for you. Here are four gifts ideas that make a great first impression for your partner's family:
For the home chef
Cookware is the perfect gift idea for the family member that loves to spend all day in the kitchen. There are so many options across a range of budgets so you're sure to find the perfect item or set for even the fussiest parent, sibling or grandparent. Make sure that the item is quality no matter what price range you're going for and remember that selecting an item in their favorite color never hurts.
For the master of relaxation
This type of family member is great because there are so many options. Scented candles, a nice bath bomb, an air diffuser or even a pass for local yoga classes make great gifts for this person. Bonus points with the yoga classes if you go together and bond. You want to be sure to tailor offerings like this to what you know about the person without getting too personal, as it may come across as over the top or they may become offended at the gesture.
For the bookworm
A good book is an obvious answer here but there are plenty of other creative and useful gifts for a book lover. Consider getting them a nice bookmark (perhaps personalized if you feel confident in what they like) or some decorative bookends that will help put a stop to the clutter that no doubt exists on their shelves.
You could even consider some cushions, a lamp, or a comfortable throw to help them create a cozy reading nook. The last two will be particularly useful as they serve other purposes as well but no bookworm is going to be unhappy with a gift that matches their first true love.
For the bathroom queen (or king)
Not to be confused with the master of relaxation, the bathroom queen or king means serious business when they lock themselves for personal time. Suitable gifts for this type of family member include vanity and drawer organizers, light-up mirrors and decorative bathmats. Fluffy robes may also be acceptable depending on the type of family but use this option with caution.
Most importantly, remember that no-one knows these people better than your partner does. They are family after all. Be sure to ask your partner for advice and details about their loved ones. Do your best to get all the inside information before your shopping trip and listen to any suggestions your partner throws out there.
You don't want to come across as cheap (or flashy for that matter) so it's best to stick to useful personalised family gifts that way no-one cares about the price tag as long as the item is nice and serves its intended purpose. You only get one first impression so make it count.