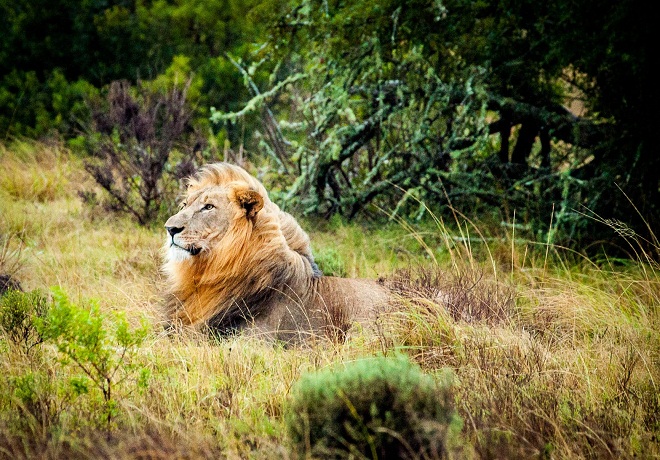 Are you an adventure seeker? If yes, then filling your backpack with the necessary travel items and set out in the wild might be your secret calling. While that makes a perfect setting to explore unknown regions and discover yourself, it also calls for some caution.
Making a list of wild woods and jungles isn't enough! You also need to have your security arrangements ready, should you need any. What we are emphasizing are a set of survival strategies to combat the wild. Not sure what it refers and how to do about it? Discussed below are some useful tips you can apply and use.
H

ave a positive attitude
One of the most critical aspects of exploring the wild is keeping a positive attitude. You must at all case master your mindset. Don't start off on a week mental note, welcoming all sorts of troubles. An inhibited mind will not allow you to think clearly. So, before you make your survival strategy, know that you withstand and survive everything with confidence and presence of mind.
B

e careful with your shelter
You would be staying in a tent made of wood, leaves and other natural elements. Hence, make sure you create an insulated shelter that will help you from combating hypothermia and other winter harsh elements. A secure shelter will always secure your health. Keep the framework of your shelter simple. For instance, build a shelter using fallen branches of trees and twigs and rest it against a huge tree trunk.
Y

our shelter should always have a shade
Weather is unpredictable! It might even rain and be stormy during a summer night. Therefore, make sure you decide on the shelter first. Make use of the wooden sticks so that your shade is atop the exposed ground. Use bark and leaves to make sure that the airflow is smooth. A claustrophobic shelter always creates physical discomfort.
E

at wild fruits, but be careful
Anything that looks colorful on the trees is not a fruit for you to eat. And when you are trekking in the wild, you might not see the common fruits that you see in the city market. Research is the best option. You will get to know the edible wild fruits and which fruits that you should avoid at all cost.
C

hoose the available mode of conveyance
Not always will you be able to trek undulated terrain. Opt-in for a horse ride if you need to. Also, it will add a new flavor to your tour. You might recall the horses'described in TVG and other similar websites.
A

lways locate a water resource
You won't be able to survive without water for a day! Search for a safe and clean water resource first, before you set out to trek or camp in the wild. You can decide on the location of your shelter based on the water source. Rivers, ponds and springs that you can access are the best choices for a water resource.
C

arry the necessary travel paraphernalia
It can range from your safety gear to dry fruits. If you are drawing up a list, you can add items like extra battery chargers, a mix packet of edible dry nuts, torch, map, magnifying glasses, mosquito repellent, stopwatch, and a first aid kit.
The list of survival strategies for a wild tour is never-ending. It also depends on the traveler's destination. However, referring to the options discussed above is an excellent place to start.