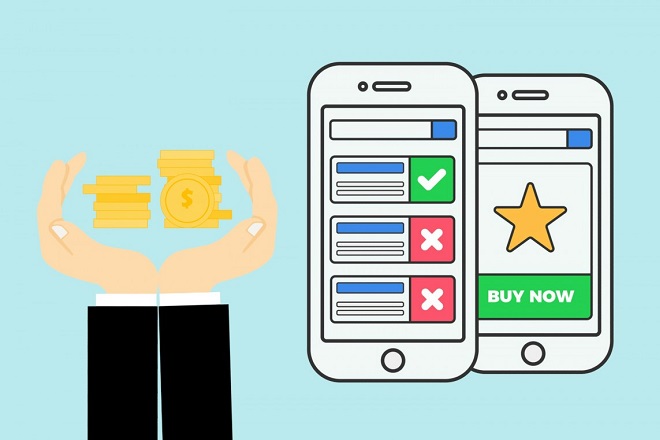 At this point in time, it shouldn't be a secret that the vast majority of people use mobile devices to access the internet. A person has the ability to check their email, connect with old friends on social media, look up information about a business, or even make purchases on their phone while they travel to pick up the children from school or to work.
Since it can be easy to find products to buy on a mobile phone, it should also be easy to checkout. However, many companies find that when it gets to this step, people abandon the process. Thus, it's worth your time and effort to optimize this experience for mobile devices. Below are some ways to achieve that goal.
Work with the Right Vendor
Having a vendor that provides the right system for mobile devices can reduce the chances of people abandoning their carts. This includes partnering with a provider that has a no-scroll, above-the-fold experience. It's also helpful if the checkout process doesn't take them to unnecessary page directs or requires them to type in a ton of information.
Mobile devices have set up an expectation for customers that they'll be able to get information or buy products as fast as possible. With the right vendor, you'll be able to fulfill these expectations, and that could ensure that you are making more sales and keeping customers happy.
Incorporate Trust Marks
When it comes to buying things online and inputting personal information, customers want to know that their data will be kept safe. Thus, adding trust marks onto your page that displays on a mobile device may encourage them to complete their purchase. The easiest way to get this done to have an SSL certificate.
When customers see the https in your domain name and the lock sign on the address bar, they'll feel confident about inputting their data to buy products from you.
There are other trust marks that can be used during the checkout phases as well. It's possible that by working with the right vendor, they will have a system in place that will instill confidence in customers and encourage them to buy from your site while on the go.
Reduce the Number of Fields
While looking for things to buy on a mobile device is incredibly easy, typing in information to complete the order can be a challenge. To ensure that customers complete the purchase process, only asking for the pertinent information during checkout is advised.
This means not trying to cross-sell or upsell products, promote your social media, or encourage them to sign up for your newsletter. It's a good idea to remove all images from the checkout page, and the only text that's visible should be descriptive or instructional.
Not only will this make it easier for customers to check out, but it will also ensure that the process is fast. Remember, your customers are on the go. They may only have a limited time to get their shopping done. The faster you make the process, the happier your customer will be—and they'll know that you value their time.
Mobile devices have changed how people communicate, access information, and shop. To ensure that you are making as many sales as possible, you need to ensure that your checkout process is optimized for people on the go.