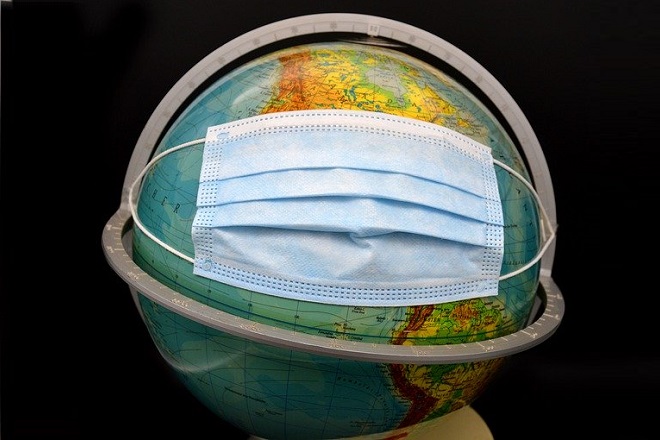 Moving or relocating to a new place can be overwhelming. The process gets especially daunting in these testing times when everyone is at high-risk of the coronavirus. In these uncertain times, it is best to stay safe, take all the necessary precautions, plan ahead of time, and move smartly to avoid the risk of getting infected.
5 Tips on Moving During the Pandemic
If you have decided on moving soon, here are five things you could do beforehand to make your moving safe, easy, and efficient.
Moving also includes a lot of paperwork that a lot of people often forget about. The last thing you want is to finish moving and unpacking and realize that you have to keep making trips back and forth to your old place because all the official paperwork is still addressed to your old location. It will be an even bigger issue if you have moved cities.
Fill out all the important forms involved in officially changing your address once you have finalized your new location. Few important places you must change your address are the post office, banks, and subscriptions. All your mail, credit card & other bank documents, subscription magazines, etc., would get delivered to your new address.
2
Get all the essential services started even before you reach
Moving to a new house shouldn't leave you stranded in a house without running water, electricity, or Internet. Make sure to curate a list of everything you would need right as you move in and contact the agency or authorities at your new location to get them up and to run. These can include phone lines, Internet, cable service, trash collection service, and electricity. Ideally, you should call a week in advance of your moving day to avoid any delay in the services.
Ensure that you deactivate these services when you leave your old home or space to avoid being charged for them even after you have left.
3
Make lists for EVERYTHING
You must make a list, if not multiple, when moving to avoid any last-minute confusion.
Develop one based on the boxes you'd be making, club them together to make the most of the packing materials while making sure that none of the boxes are too heavy to lift. This list will also allow you to not leave anything important behind. Other lists that could help you move are the documents you would need while registering for a new address, get new services started at the new house, etc.
Start making the lists a month to 3 weeks in advance for a smooth moving day.
4
This is your time to purge
The easiest way to move is to move as little as possible. This is the best time to get rid of everything in your house or office that you have been hoarding with the pretext of "I might need it later." Host a garage sale, or list them out on craigslist so that people can reach out to you. This would help you make a quick buck while also getting these non-essentials off your back.
5
Hire professionals to pack efficiently
Of course, hiring a moving company would be ideal and efficient; they would make your moving day a breeze. Not only would they make sure your belongings reach the new location, but they would also make sure to follow complete safety protocols to ensure the safety of you, your family, and everyone else. Movers in Maryland list their Covid safety protocols on their website, which can be checked out before you hire them.
While moving has become slightly more tedious with the extra steps involved to make sure everything is sanitized along the way, moving companies have adapted well and can help you in the best possible ways.