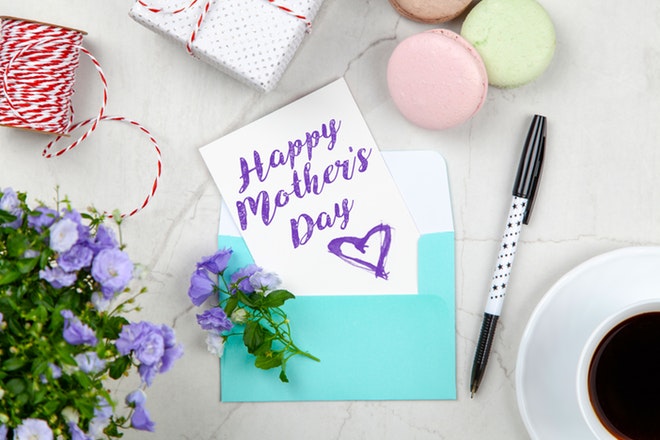 You agree with me that mothers are fantastic creatures. Other than carrying you for nine months, they have numerous roles in society. They streamline children in their lives by teaching virtues and correcting them when they trail, which attributes to a better community. That's why you need to make this Mother's Day 2020, an ideal celebration with creative, fun, gifts.
Personalized Gifts
When you trend towards this path, your horizon of creativity opens up. There are lots of cheap Mother's Day gifts that you can have personalized and look amazingly adorable. Think of a customized bracelet handwritten for your mom. A hand-painted or monogrammed mug will remain memorable every time she's enjoying her morning tea. Remember her pieces of jewelry, well, it's time to put them in a sentimental personalized jewelry box.
Gift of Flowers
Mix all her favorites fresh flowers and personally deliver them. Add an elegant flower vase that will go along well. You don't have to stop there, but figuring an extension of outdoor will warm her heart. If she has a backyard garden, plan with an expert to have it manicured as you put new plants and beautiful pots that you know she will appreciate.
DIY Gifts
A revealed secret; a do it yourself gift means a lot more than a bought present. Just try some DIY this Mother's Day 2020, and you will see how much she will appreciate it. When you decide to craft a gift yourself, you put effort and become attentive to ensure that the outcome is according to your mom's taste. Since it's coming from your heart, it shows a lot of love. There's something super sweet in crafting a present to your sweet mama.
Simple DIY Presents to Craft
Customized Wrapping Paper
It is one thing to gift your mom with a bouquet, but when you add a personal touch of the customized wrapper, the feeling is sensational. Not only will she keep the flowers, but will probably save the wrapping paper too.
Tea Towel Apron
You may be wondering, what if I don't know how to stitch? It is a simple art and only takes 20 minutes. Don't worry; there is an online tutorial you can refer to and look like a pro. She will love it and probably won't stop talking about it.
Tassel Heart Box
Add some pom-pom decoration on her sweet box and don't let anyone fool you, she will play with it, as she will always put a smile on her face.
Craft with Kids
Have fun with the little ones, as you teach them how to craft a Mother's Day card. Complement the card with freshly baked cookies, or cake, that you can involve them as well.
Printed Tablecloth
a) You too will love painted napkins after you publish your mom's favorite flowers on them. Stamp your design and have it look as if it was Picasso who did it.
b) Finding a white piece of cloth is easy- the next thing you need fabric pens, which are locally available in your craft store. Gather your loved ones and have them outline their hand-prints with a special message. As the generation grows, they will continue the tradition for keepsake.
Fridge Magnet
Gift the leading lady a DIY spring flowered magnet that she can flaunt on her refrigerator, and hang her children's photo with them. Every day she opens the fridge, she will smile from the picture's memory.
5 Affordable Mother's Day Gifts
If you are racking your brains on the expensive gifts to give your lovely mom this Mother's Day, well, you don't need to sell your kidney. You will be glad to learn some cheap Mother's Day gifts that are worth much more than money.
Time-Out
If she is a nursing mother, offer to look after her baby or get someone to do it for her. It will give her more time to relax as she sleeps more. Sneak her out for a massage, and treat her in a quiet place for tranquility.
Make Breakfast
Be an early bird, and prepare her a sumptuous breakfast that you can get to her room. A fabulous way to start her day. When done, don't allow her to do the dishes. From breakfast in bed, spoil her for the rest of the day. It will probably cost you nothing but will mean a whole lot to her.
Family Treat
After having a lovely family dinner, let everyone do a role play, as they put up a magnificent show for her. Choose a theme that relates to her as a mother. Demonstrate your love and appreciation in a fun realistic way that can involve her too. What a perfect way to celebrate the lady of the house with this cheap Mother's Day gift, yet significantly impressive.
Have it Fixed
Remember how you've been procrastinating on the to-do list for her. Now it's time to fix that. Whether it's a shower head that broke two months ago or a car that needs servicing, anything in your list, just do it and surprise her. Since its Mother's Day, go the extra mile and give the entire house a makeover. Involve everyone in the family except her. Go ahead and surprise her with this beautiful gift.
Mom's Journal
Every mother deserves a journal for keepsake. They are perfect for keeping track of their children while growing. Later on, it can be an excellent memory jogger to share with the children in the future. Bookshops have specifically targeted journals for moms, that helps them reflect on their day. Most carry guidelines for like five years and have inspirational quotes. What is there not to like?
In conclusion, it's tough, and a full-time job being a mom. They devote themselves to their loved ones. Even men can attest to the saying, "behind every successful man, there's a woman." That is because a mother is a primary wealth for every man. That's why she deserves a special treat this Mother's Day 2020.