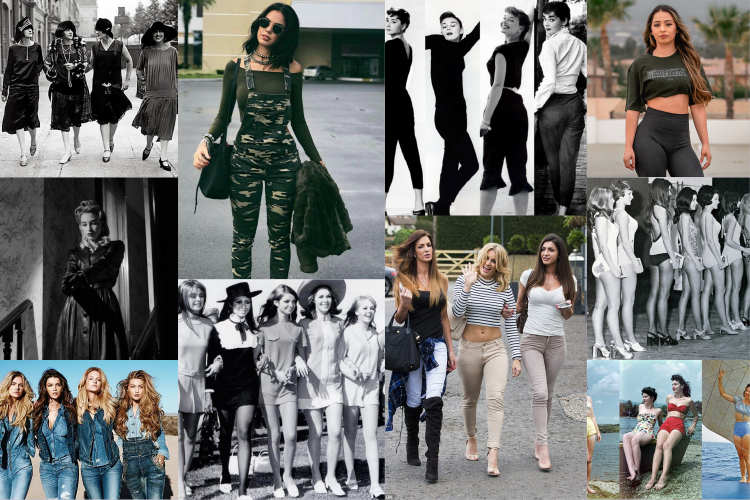 Across the decades, there have been endless amounts of amazing fashion trends that have appeared by women. It would be impossible to highlight everything that has had a significant stamp on the world of women's fashion, so we have picked out one of the most iconic fashion trends dating right back to the 1930s and have brought things into the 21st century. From the iconic little black dress in the 30's all the way through to the tracksuit in the noughties, get ready for a few throwbacks that have had a serious impact on how we dress today!
Best Fashion Trends from the Past 100 Years
Let's look back at a lot of popular looks and best women's fashion trends from the past 100 years (decade by decade) that have left an indelible mark on the fashion world.
The Flapper Dress – The 1920's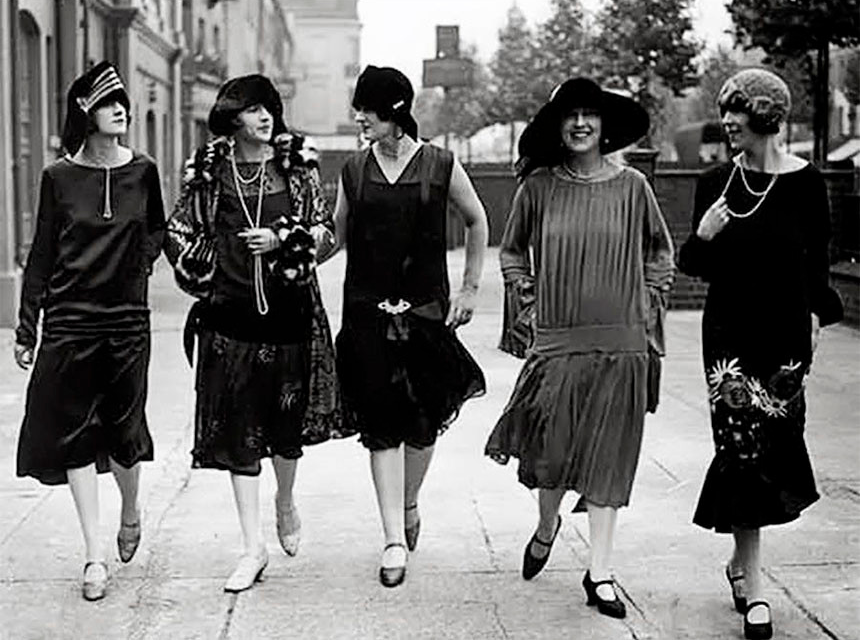 First up, we have the flapper dress! This iconic dress was a staple in the roaring 20s, a new and exciting time for fashion. The reckless and bright young people who were at the center of this trend were ready for change and were able to explore their energetic freedom. Flapper dresses were considered outrageous at the time by many, but the willingness to test the boundaries paved the way for a change in society. By 1925, this style was in full swing and became the go-to look for evenings throughout the decade and even moving into the early 1930's.
Flapper dresses were usually calf-length with lower necklines, form fitting, straight and slim. Corsets were out of the picture in favor of bras and lingerie and the look was always finished with a pair of high heel shoes. Bobbed hair and jazz music also came hand in hand with this bold yet beautiful look. Whilst these things might not seem shocking to us now, at the time, this was very scandalous! The Art Deco period was extremely iconic in itself, with flapper dresses being a key component that helped to represent what the era was all about.
The Little Black Dress – The 1930's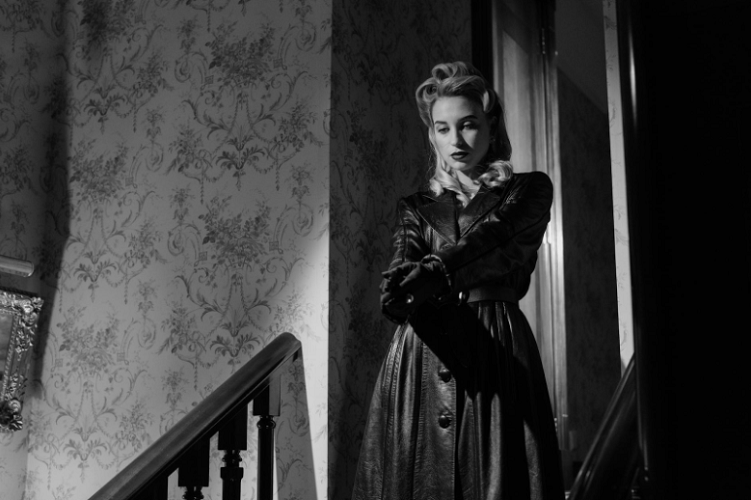 Our second fashion trend, and arguably THE best of all time, is the little black dress. In the 30s, times were changing in a post-war world and a sense of anti-traditionalism was rife. Everything in society was being challenged as it was known, including fashion, which is where the little black dress appeared. The ultimate symbol of power, elegance and rebellion, this trend took hold and has continued to dominate the world of evening wear over 90 years later. The affordability and accessibility of this trend is something that has contributed to the ongoing popularity of the little black dress.
The timelessness of this trend and the diverse nature of the little black dress means that it is likely to stay for another 100 years from now! Whilst the exact style might change, we can't see the concept going anywhere.
The Two Piece Bikini – The 1940's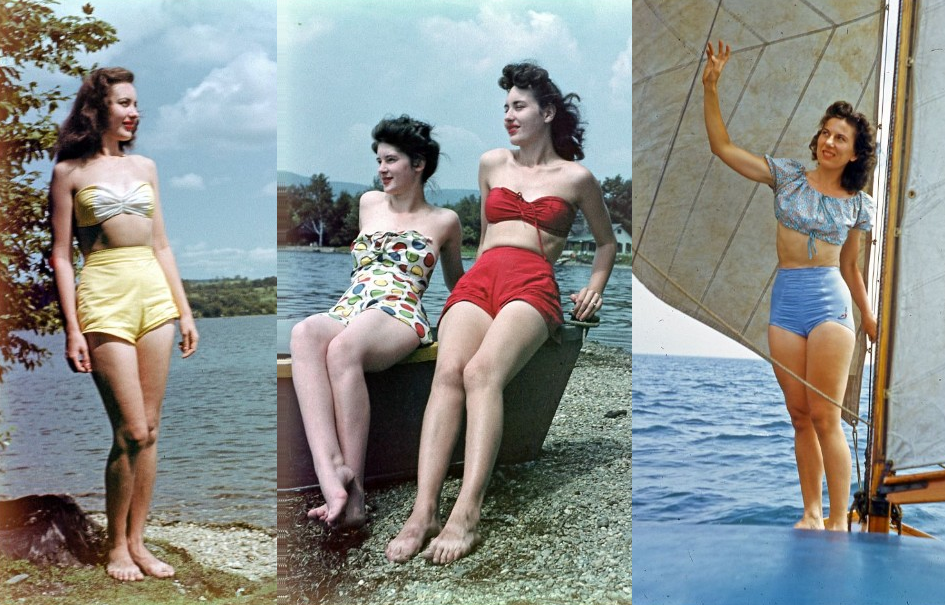 The two piece bikini is now an absolute staple in the world of swimwear, although it actually first appeared back in the 1940's, when French designer Louis Reard unveiled a daring two-piece swimsuit at a popular swimming pool in Paris. At first, this caused quite some uproar, but two piece bikinis soon started appearing in a wave of films that made the bikini a symbol of pop culture. It took around 20 years for two piece bikinis to appear more prominent in society, rather than just in film, but it was the 40's when they first appeared and started to take the world by storm.
Two piece bikinis are a holiday essential for most people, showing the cultural significance that this fashion trend continues to have, perhaps more than any other (aside from the little black dress). In terms of popularity in the modern day, this would surely be up there with one of the best fashion trends of all time.
Capri Pants – The 1950's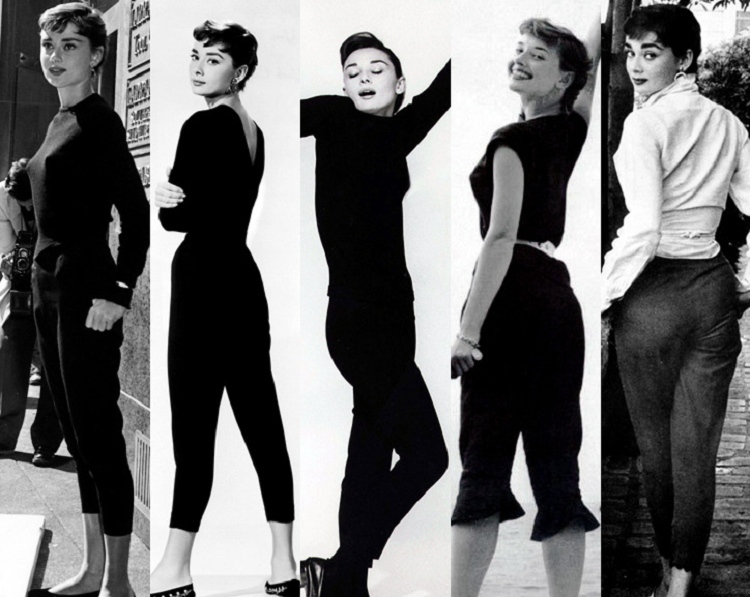 Capri pants are a staple in many people's wardrobe and first made their appearance in the 50's and have remained seriously popular ever since! They end above the ankle, so have a very flattering silhouette. Although the way that they have been styled has evolved across the years, they have retained their significance in the world of fashion.
The name of these pants is derived from the Italian isle of Capri and they then were popularised by English couturier Bunny Roger. This timeless piece is simple, elegant and luxury, helping it to maintain its popularity.
The Miniskirts – The 1960's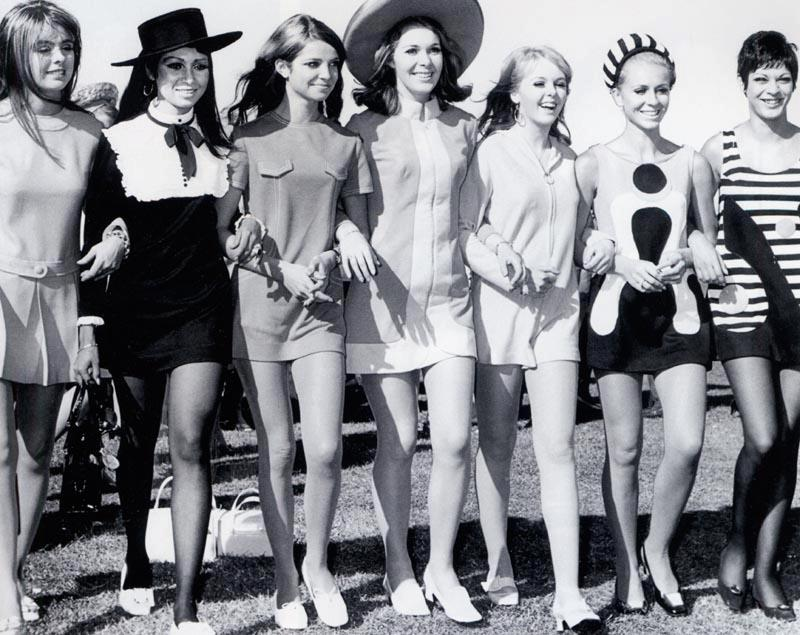 Next up we have another one of the most iconic trends of all time, with the miniskirt! Whilst many different designers have been credited with creating the miniskirt, two of the main designers were Mary Quant and Andre Courreges. The popular hemline seen previously was raised a few inches above the knee, and then the mini skirt was worn!
This trend soon became an important cultural icon, signifying a political youth movement where teens wanted to be playful and rebellious. This aligned very closely with a clear teenage period, rather than children gradually turning into adults. Young people wanted to have fun rather than being forced straight into adulthood, which is what the mini skirt embodied.
Platform Heels – The 1970's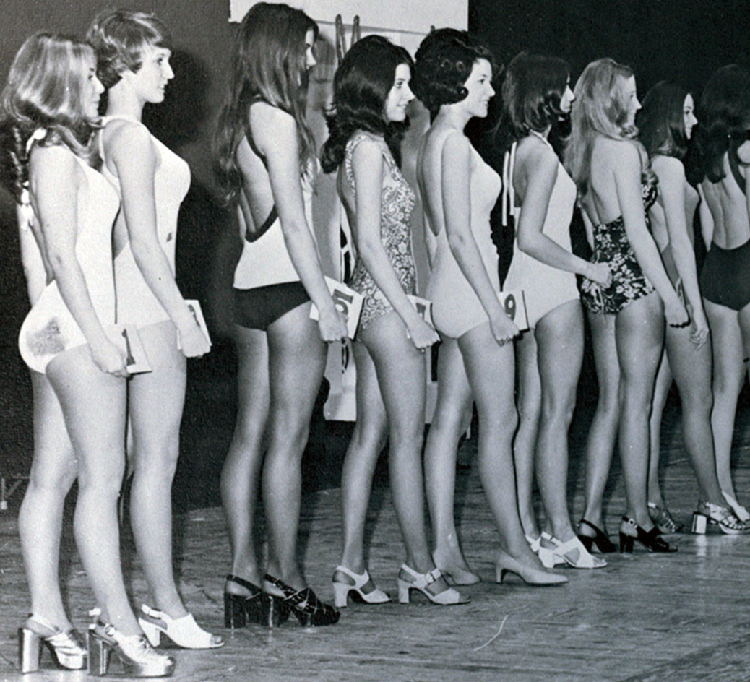 Whilst platform shoes actually have origins as far back as in Ancient Greek theater, they became exceptionally popular again in the 70's as they were the perfect shoe to wear with a maxi skirt or flared trousers. This is because the height of the shoes helped to elongate the silhouette. Platforms were actually re-introduced to the 20th century by Marlene Dietrich in the 1930s, however it wasn't until the 70's that they really took hold.
These platform heels were particularly popular on the disco scene, with thick heels and tall soles becoming a staple in any disco wardrobe.
Camouflage – The 1980's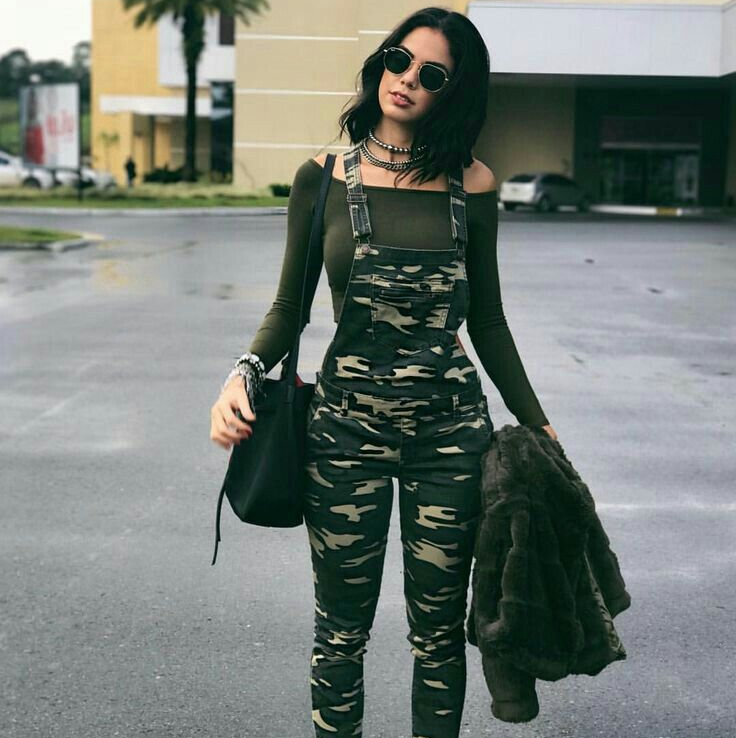 Camouflage clothing emerged in clothing in the 80's, where a variety of exciting and different prints were experimented with in the world of fashion. Clashing patterns were not an issue, so often camo featured in wild and wonderful outfits that certainly didn't help the wearer to hide away! Although camo was predominantly green color in the 80's, the print has evolved over time and is now found in a wide variety of colors, particularly black and grey.
Many people question whether this is one of the best fashion trends of all time, but one thing we can all agree on is that it is one of the most iconic.
Double Denim – The 1990's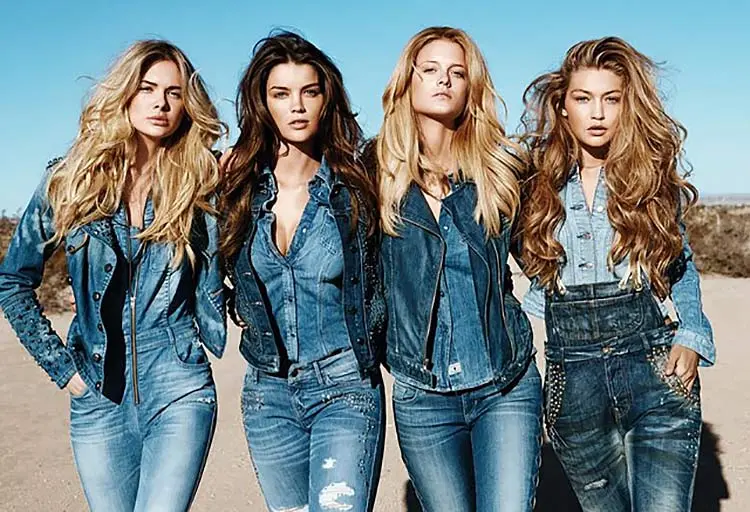 Now moving into the 90's we have double denim! Oversized jackets, tight jeans and acid wash dominated the 90's, with the likes of Brad Pitt, Justin Timberlake, Heidi Klum, Drew Barrymore, Tyra Banks, Pamela Anderson and Keifer Sutherland all regularly being seen in double denim. It wasn't just celebrities who jumped on this trend, as everyone was soon wearing double denim!
Double denim certainly wasn't left in the 90s, as it has pretty much remained in the mainstream since! Beyonce, Rihanna and Zac Efron all regularly sport double denim and show that this is a trend that is definitely here to stay.
Low Rise Jeans – The 2000's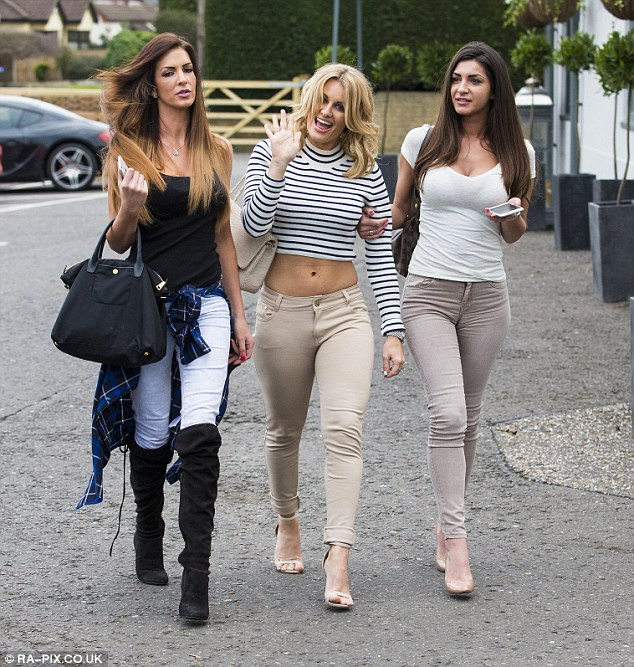 We've worked our way up to the 21st century now and we have low rise jeans. As were getting closer to our current fashion trends, its harder to see whether they will have longevity, but we know that these trends have had a serious impact and continue to be popular! To see this trend in full effect, all you need to do is look a noughties red carpet looks. Christina Aguilara, Keira Knightly, Paris Hilton, Britney Spears, Lindsay Lohan and Jennifer Lopez all dominated in this area!
Early 2000's fashion was centered around low rise jeans, with them regularly featuring on red carpets! These jeans hugged the lower body which added to their popularity. Overall, these jeans have remained popular but for how much longer we're not sure.
Athleisure – The 2010's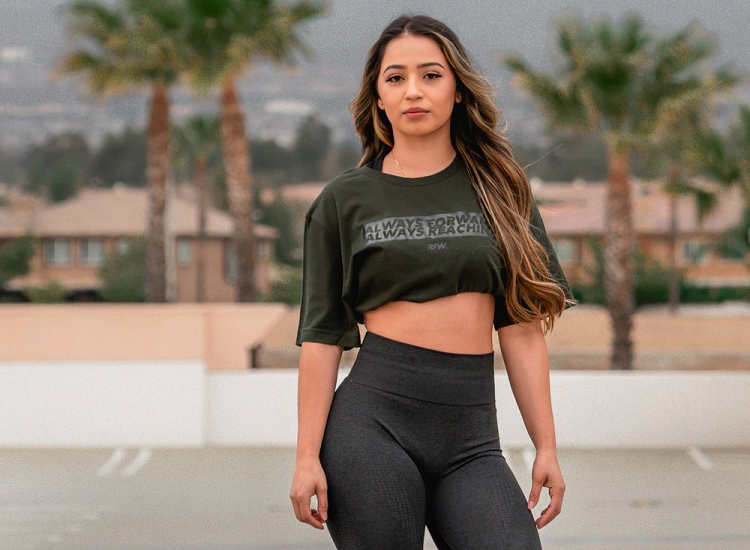 Again, although we don't know if this trend is here to stay, athleisure has dominated the 2010's and continues to dominate in 2022! Fashion took a much more casual turn in the 2010s, as the wellness movement really took hold and comfort became a big fashion trend, which is when ath-leisure came into play!
Workout gear slowly formed into streetwear, with the two being interchanged regularly. Higher quality fabrics, more flattering fits and graphic patterns all took over! Across the decade, ath-leisure steadily grew and continues to grow, and now that we are used to super comfy streetwear, it is unlikely that this will change.
Final Thoughts
So, now that we've looked at all of the best fashion trends across the decades, it's time to look at what trends might come next! Rather than brand new trends emerging, it looks like the 2020's will be more about bringing back past trends that have gone off the grid for a while. Bohemian florals, color clashing, chunky boots and hot goth fashion are all heading back. In terms of the new trends that will be emerging, only time will tell!
Some fashionistas have predicted more seductive looks on the horizon, disco looks, bold stripes and even those inspired by time travel coming this decade!