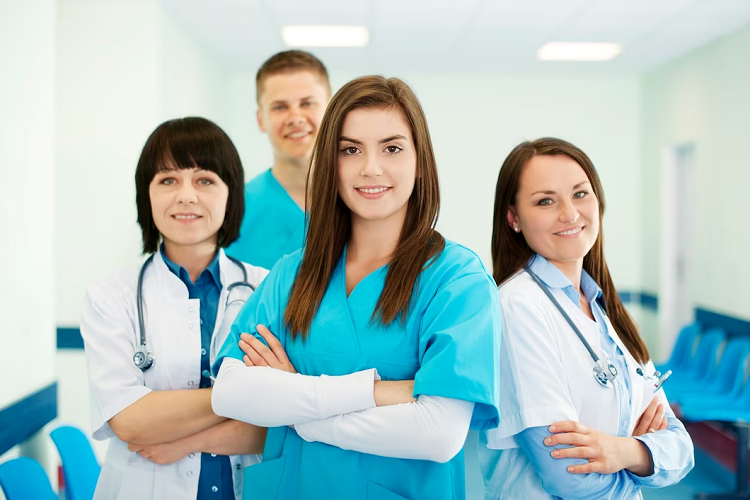 Entering the healthcare franchise space can often be an extremely overwhelming and stressful journey for entrepreneurs, especially if the investor is either new to the field, needs more understanding of the sector, or needs to understand the latest industry insights and advancements.
As the healthcare industry grows annually, so do the techniques and strategies used to operate effectively and productively in this challenging, competitive landscape. It takes an immense amount of hard work and sleepless nights, but in the end, it's all incredibly worth it!
4 Tips for Healthcare Franchise Business
In this blog article, we'll explore a few vital tips for investors when kickstarting their healthcare franchise business.
1
You Must Understand The Market
First things first, for you to be successful in any business, you need to be able to thoroughly analyze and understand the market you're operating in so that you're able to develop new strategies, processes, and techniques that will enable you to reach your goals and flourish within the market.
You must understand the competitors in your field and determine what they're doing to attract new customers to their organization and how they can offer new and exciting services that other organizations are not tapping into.
To properly examine the market, you need to be able to figure out what the economic landscape looks like. This means sourcing the cheapest suppliers to get all the medical supplies and operating equipment you'll need to advance in the market.
Another vital factor you should consider is doing market research and figuring out exactly what your consumers are looking for and if you can provide these offerings to your target audience.
2
Choosing The Perfect Franchise For You
To be victorious on this journey, you'll also need to establish which type of healthcare franchise is right for you and whether or not it aligns with your goals, passions, and skills.
With so many health and medical franchises available, finding one that will suit you personally can often be challenging. This can be achieved by determining what investing in that specific brand truly means.
Does that specific franchisor offer training and assistance? What marketing and advertising options are provided to you by the franchisor? Will you receive any startup funding or help setting up your enterprise? These are essential questions that you should ask yourself and evaluate.
It would be wise to prioritize your needs and wants and figure out exactly what kind of business you want to run and how you intend to manage this establishment.
Take your time and think about where you see yourself professionally in a few years. Once you figure that out, making rational, thoughtful decisions about the trademarked company you want to buy into will be easier.
3
Setting Up Your Dream Team
Most entrepreneurs don't understand the importance of their team members. Your workforce ultimately becomes the backbone of the entire enterprise and can make or break the whole operation.
It's vital that during the recruitment and interviewing stage, you select workers who are passionate about helping those in need and have empathy, compassion, and a friendly demeanor. These characteristics are crucial and are vital elements in the selection process.
The individual you decide to employ should be a team player and be able to work under pressure while bringing fresh new ideas and techniques to the table.
When building your dream team, you should also remember that they need to be able to become an extension of the facility and be ambassadors for the quality of service being offered along with the medical assistance they're providing.
Once you're confident that you've successfully grouped a specific team, you can focus on the next step, ensuring they're adequately prepared for their tasks and duties.
4
Focus On Training And Development
Training and development is one of the core areas to ensure it's done!
Investing in your staff members' development, upliftment, and training will bring about a sense of trust, reliability, and cohesion. This will make your workers feel valued, cared for, and taken care of.
Offering training on the latest industry-specific trends, shifts, and advances within the sector would be a wise decision to make and ensure they are prepared to deal with clients' feedback, thoughts, and complaints.
They should also undergo regular testing and development programs so that you can establish that they're competent enough to tackle this role.
By diving into medical techniques, healthcare apparatus etiquette, and emergency protocols, you can confirm whether they're ready to work in this fast-paced field.
Final Thoughts
In conclusion, the healthcare franchise industry is constantly growing, evolving, and developing new techniques and processes yearly.
It's vital to remember that this specific professional is uniquely responsible for the health and well-being of any patient who visits your establishment, so you must be able to provide top-notch care and assistance.
Whether you're looking to invest in a home care franchise opportunity or an urgent care facility, your possibilities are limitless.
Make sure that your business is run optimally and productively. This will allow your clients to trust your brand and use your services in the future.
You can navigate this unpredictable terrain through hard work, dedication, and a true passion for helping those in our community and boosting your franchise to unimaginable heights.