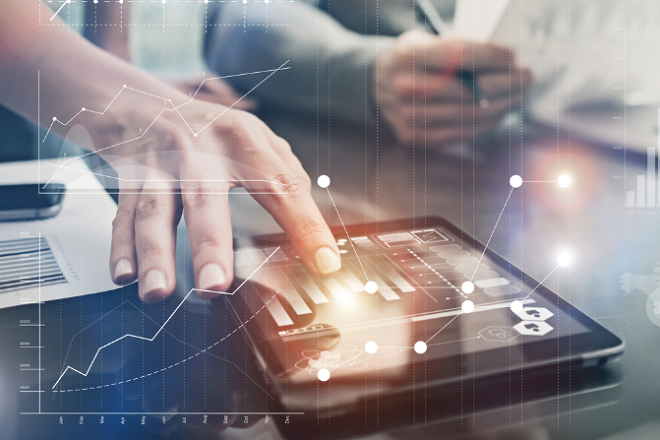 The big questions for businesses is that "What Should You Look for When Choosing an Accounting software? Here is brief guide.
One of the reasons why businesses fail is because they don't have a good accounting system. With the right accounting in your business, you'll receive great cash flow and productivity. Accounting software is the most efficient choice, so let's see what you should look for when choosing to account for your business.
Consider Your Business Needs
You might have heard it thousands of times, but it's important to first consider your business needs. Each business is different, so you need to select one of the plenty accounting software packages suitable for your business. At first, all of the packages may seem functional. So, how to decide on one that is the best for your business? Don't buy the first accounting software package you see: open your eyes and consider the following list of information.
Start your search by writing down a list of the essential functionality your business needs. Do you want to hold a stock of raw materials, finished products, or to raise purchase orders? Good accounting systems help you maintain basic accounting records. Tough, they can vary greatly in the types of functionality.
Some businesses have different requirements. For example, a website developer might need to track the profitability of projects, so they need project costing. Don't limit your search to the one accounting software you know; it's well worth searching for a specific accounting software package, well-suitable for your business.
Choose The Right Accounting Software
Of course, with all the accounting software packages on the market, how to know which one is most reliable for your small business? Some of them are paid, but some of them are free. Along with other common accounting software used by businesses, there is QuickBooks. It's powerful and all-in-one accounting software. Whether you're self-employed or a small business owner, QuickBooks makes it easier for you to manage your business finances from anywhere in the world.
Snap your receipts
Create invoices
Track your mileage
As mentioned, different companies have different needs, but all businesses need an overview of their finances. QuickBooks have helped businesses of all sizes. It's not here to replace accountants but to make their lives easier. Good cloud-based accounting software allows accountants to have a reliable overview of a business's finances from anywhere in the world.
Get Professional Advice
If you are not sure what software to choose, speak to your accountant. Choose a certified accountant to do the job for you. Try to always maintain professional standards. A certified and experienced accountant will be able to add significant value to your business.
Setting Up a Bookkeeping System
When setting up your business's financial records, you must ensure that you comply with GST (good and services tax). This can be done through chat accounts. The chart of accounts is the list of the accounts needed to cover the financial data of the business. How to set up a chart of accounts?
Define the accounts, such as classes of assets, expenses, liabilities, and sales revenue.
Make a list of these accounts under the financial classifications.
Assign a total for each account within the chart of accounts.
Determine if each sub-account needs additional sub-accounts, depending on the level of information needed.
The chart of accounts is a tricky business, so if you're not sure about it, talk to your bookkeeper before setting up your bookkeeping records.
Priority factors to consider when choosing accounting software
Selecting the best accounting system for your business is difficult. Each program has a different set of topographies, and most provide multiple pricing plans that vary in functionality. To make the search easier, keep in mind the following factors:
If you already know what type of accounting system you want for your business' payroll software, then let's get to our next subject.
How much does accounting software cost?
The cost of accounting software may vary, depending on the features, or users it supports, along with many other factors. Most of the best accounting software companies provide cloud-based software rather than software licenses, so they charge a once-a-month subscription fee.
Benefits of Accounting Software
A bookkeeper or an accountant professional will know how to manage your small business accounting. But you may also handle yourself with the right type of accounting software. Here are the advantages of using an accounting software:
Time-saving.
Higher accuracy.
Automatic records.
Monitoring and tracking all financial tasks on the same platform.
Enhanced payroll.
If you've narrowed down your choices, sign up for a trial and see how reliable the accounting software is.
Accounting software is able to record and categorise financial transactions, and for some startups, it's crucial to have an accounting software package. But keep in mind that accounting software is not just for professionals. The advantages of accounting software balance the challenges of getting started. Like any other software, there's an investment you need to make upfront to set up your new accounting system. But once you'll do it, it will save you hours of handling difficult bookkeeping and accounting processes.
You won't wait anymore to put together your monthly reports. Accounting software platforms-built reports that update automatically. With just the click of a button, you can download your business' balance sheet, income statement, cash flow statement, allowing you to see insights like expenses and income for the month, year, etc. Plus, you can customise reports by filtering the information, adding extra details, and saving them for the future.
If your business has reached the point where it needs the better organisation of financial records, it's time to look for a new solution: accounting software. Hopefully, the above information helps you find which solution is best for your business.
When it comes to handling your business' financial data, the accounting software you choose matters. Selecting the wrong accounting for your business can hold you from achieving growth. So, whether you decide to handle bookkeeping yourself or hire an accounting agent to manage your business finances, these are the most important key factors to consider.