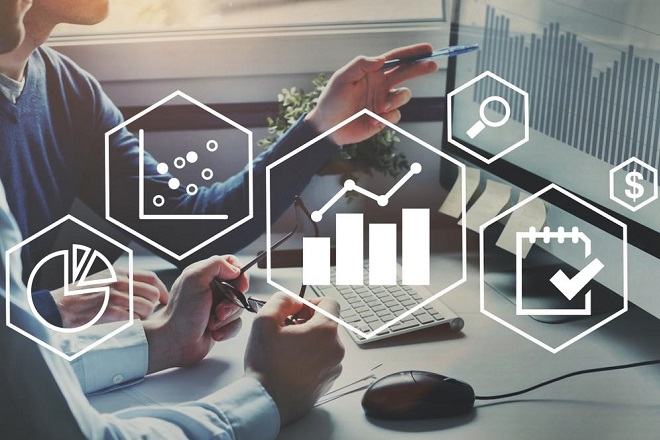 Financial services are one of the profitable business niches. Every business organization, large and small, needs some financial services. Small and medium businesses don't have budgets to manage a separate finance department and outsource most of their accounting and financial services to stay compliant.
If you are interested in the franchise business model, you can consider financial services franchises. It is a new and lucrative business niche that has not been explored to its maximum capacity. To clarify, here are the benefits of financial auditing franchise and how it can help grow your profits.
Less Capital
If you compare capital required to set up a new business and starting a financial franchise, you would realize the latter option requires less capital. In most scenarios, an investment of $50K or less is adequate to start a financial services franchise. There are several other benefits of starting a franchise.
If you start your own business, it will take time to build connections, get clients, and make the operations profitable. On the other hand, the financial Franchisor is already an established brand in the market. When you opt for a financial franchise, you are not starting a business from scratch. The business's foundation is already laid, and you have to build a successful business over it.
In a financial franchise business, you are more likely to earn profits earlier as the customer base already exists. The Franchisor will help you break even faster and help your business grow.
Training
Every business leader needs guidance and training to lead the business successfully. When you opt for financial services franchises, you are assured of proper training and guidance to set up the business. The Franchisor provides you start-up training that teaches how to provide financial and auditing services. The franchisee gets detailed training on how to manage daily operational tasks and run the business efficiently.
The leading Franchisor also provides correspondence training after completion of initial training. It allows the franchise to grasp finer details of running financial and auditing consultation services. The correspondence training is delivered through recommended readings, email consults, and scheduled phone calls. In simple words, the Franchisor provides all help possible to the franchise to make the business profitable.
Marketing Assistance
If you establish a business by yourself, you need to invest in marketing to promote your business and get clients. You need to partner with the right marketing agency and devise a strategy to increase awareness about your business in your target audience. Things are different when you opt for a financial services franchise.
The Franchisor is an established brand, and they have proven marketing strategies to reach your target audience. They have years of experience in the financial and auditing domain and know what will work and won't. You benefit from the Franchisor's marketing assistance that helps you reach the target audience and get business.
The marketing assistance also helps build a relationship with the customer and generates a stream of revenue through repeat business. It also opens doors to a referral that brings in more customers and revenue.
Basic Infrastructure
Every business needs a necessary infrastructure besides office space to run a business. It includes a computer, software used for financial and auditing consultancy. Financial software is expensive, and businesses are required to invest huge capital for them. A business would take years to recover initial funds invested in business before realizing profits.
When you opt for a financial and auditing services franchise, the Franchisor provides you with proprietary software for running the business. Depending on the Franchisor, the software's cost might be included in the $50K investment you make while opting for the franchise. It means your capital is not locked up in costly software, and you don't have to worry about licensing or updates needed for the software.
After opting for a financial and auditing services franchise, you can expect all support needed to get clients and run the business smoothly. The customized software has all the necessary modules to run the business. For example, you have modules for revenue tracking and reporting, a separate module for maintaining customer profiles, tracking their audit statuses, and modules for marketing and financials.  In simple words, an investment of $50K gives you everything required to run the financial and auditing services business at the fingertips.
Expert Assistance
The Franchisor also assures expert assistance in running the financial and auditing services business. You can reach the auditors' team for any technical assistance whenever you need help to find client savings through audits.
To sum up, opting for a Financial Services Franchises is a better idea than setting up a financial services business from scratch where you might need decades to break even.