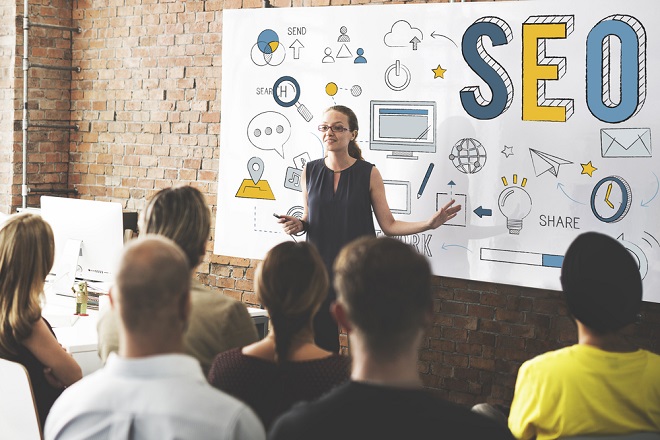 While your SEO efforts may be producing some results, are you really getting the best possible returns as they relate to reputation and traffic? The only way to know for sure is to contact someone who can evaluate what you have in place. A full evaluation is a must according to Olya Gladkaya, SEO strategist at Seologist. Often, business owners learn that there are ways to reach a wider audience and generate more traffic that converts into revenue. Here are some of the ways that the right consultant can help.
Evaluate Your Current Process
Before any suggestions can be made, the consultant will conduct a full-scale review of what's already in place. The goal is to identify how the structure and content of your current website, landing pages, and blog are reaching consumers who are interested in what you have to offer. In many cases, there are elements of the setup that are working at optimum levels. Those will need to be left alone or possibly modified in a couple of tiny ways.
Identify What Elements Need to Change
Along with making note of everything that seems to be working well for you, the consultant will also prepare a list of elements that don't seem to be helping the cause. This part of the SEO consultation is aimed at seeing what sort of changes would make those elements more effective or deciding if they need to be replaced altogether. Ideally, those changes will boost the results of whatever is already working as well as create more ways to attract additional attention from search engines and ultimately consumers.
For example, your blog may have a number of articles with great ideas. Unfortunately, some of them contain information that's no longer current. Rewriting those articles to include timely information and content that's more evergreen has the potential to increase the readership.
This is also a good time to check your protections from spammers and hackers. This can also be part of the overall evaluation of your website. Updating those protections could avoid some embarrassing situations that would otherwise alienate some of your readers.
Making the Most of Social Media
While your business does have a couple of social media accounts, are they being used wisely? For that matter, do you have accounts with the right social media sites? Making some changes on this front could also lead to more traffic and eventually additional revenue.
The consultant can provide advice about which sites to use. It could be that for your type of  business, opting for using a combination of Twitter and Instagram may be the right approach. Perhaps a Facebook business page used in conjunction with regular posts on Pinterest would be the right approach for your company. With the consultant's help, it will be easy to set up the right accounts and populate them properly.
How often should you post to those social media accounts? It depends on the audience. You'll need to find the magic number that works best for your clientele. Posts on your Facebook page two or three times a week may work better than daily posts. By contrast, one or two posts daily on Twitter could be just right.
Content on social media is another consideration. The recommendation may be to post full articles on LinkedIn, include links back to that post on Twitter, and then add an image, a short description, and ultimately the link on your Facebook page. This type of cross-posting does not bother search engines and could lead to increased sharing by your followers.
These are only a few of the ways that an SEO consultant can provide help and support. Talk with one today and arrange for a full evaluation of your online process. A few simple changes could mean higher rankings and more traffic in as little as a month.