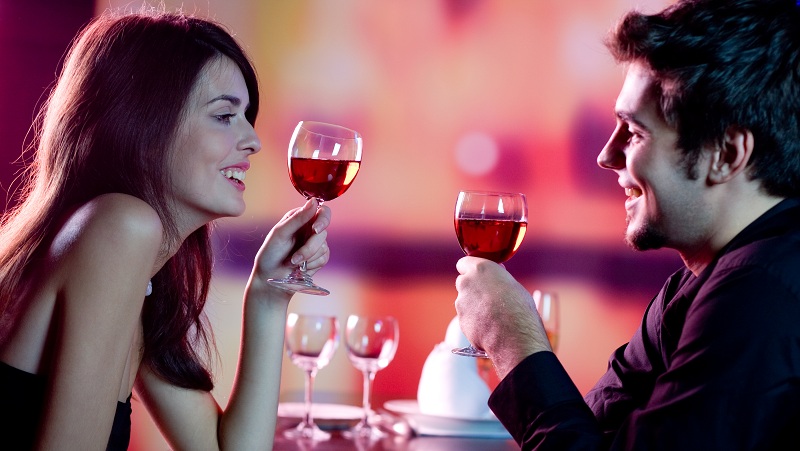 Why is an individual approach to users important?
You probably think that the dating market is full, and players like Badoo, Tinder, and Mamba will not give a single chance to a dating app that has just appeared. And what if I say that this is not true, and it all depends on whether you work with the worldwide market or with the local market?
Today, people believe in niche stories more. The market is in a state of glut by large players, and users crave for new emotions and sensations and want to find what is interesting specifically for them.
Mature women, wealthy men, foreigners, and even medical and military people – if the user likes a certain category of people, he will be much more pleased to use the application tailored to his preferences. For example, if the user is gay, he is guaranteed to look for an application where women or heterosexuals aren't allowed.
Niches are popular. Here's why:
A recent survey of 3,800 Tinder users showed that 70% of them do not even offer a date to those with whom they had sympathy in the application.
At the same time, LovePlanet's internal statistics on successful dialogues (that is, conversations where the exchange of messages exceeds 2-5 replicas) allows us to state with high accuracy that in niche applications there are more loyal users, and they are more motivated to proceed their relationships. Now, applications for gays, for sex without commitment, for dating full or mature ladies are very cool and popular.
In the West, the niche direction of dating began to develop much earlier. For example, in the United States, there are popular dating apps for African Americans, like Real Black People Love, just like Our Time for the elderly. There are some interesting apps like Bristlr for bearded men and their lovers, 3nder for those who love threesomes, and WingMan for those who want to find a pilot.
If we talk about Europe, LovePlanet, following the global trend, launched an app called Chance for gay men, Siren for mature women and their fans, Sharm for people looking to get acquainted with men from Turkey, and also an app for lesbians – Wonder. And they make 30% of the company's total revenue without interfering with the existence of the main product. In fact, now, there is a process of formation of two separate markets which will not compete with each other.
The Badoo team went the same way: they started a dating app for gays, Chappy, and Huggle, a service that matched people based on the places they visited the most. You can check the Badoo.
Now is the moment when, for virtually any niche, there can be an application or two, and indie developers are capable of making them. This is the essence of the modern dating market.
What else do you need to know?
Focus on the worldwide market. This is the main thing, and such a strategy gives good results. A simple example: LovePlanet did not conceive the Sharm application as a Turkey-oriented service. The organic traffic went on its own (apparently, Turkish men liked the design and format), and then they began to specifically develop the app for Turkish people.
However, there are markets that are definitely worth focusing on from the very beginning, for example, China. Asian audience loves colorful designs, animation, and other effects. Therefore, always assess the market potential and user preferences. The better the design is, the more likely it is that the user will experience the signs of love at first sight.
By the way, China is the undisputed number one on spending time on applications. Over the past year, the local shopping market grew by 270% to $35 billion. The Chinese are actively investing in dating and buying niche applications. For example, in 2016, the Chinese bought a 60% stake in Grindr.
Today, the growth trend of niche projects is observed in many areas – the world has become very different, and so have users. Everyone wants to get the finished product adjusted according to their preferences. It is necessary to use this and not to lose the moment; today, people are ready to pay money for those services that accurately guess their interests and give a solution.
Niche dating will actively develop over the next five years, so there is a great opportunity to gain a foothold, turn around, and get a good profit.