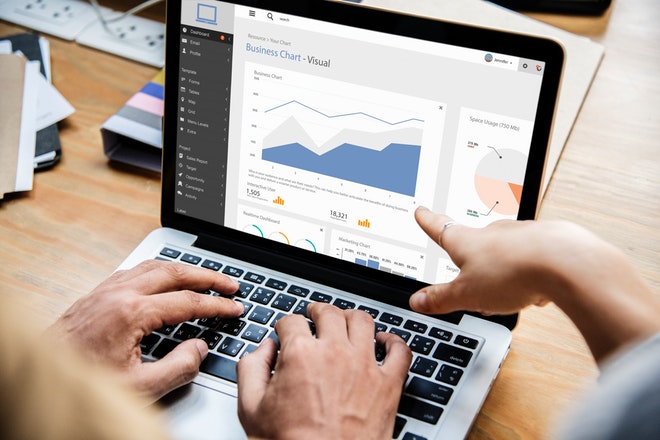 Finding the right niche for your content is critical to success. If you carve out too narrow a niche, you might not find the audience you need to keep your business afloat. Too large a niche, you might find yourself up against some of the most influential companies in the world.
To develop a niche that fits your company's profile, it's important to understand your competition and take advantage of it. Look into the keywords your competition is using, find areas that they may not be covering, and build links that can set you apart from the crowd.
Tips to Track Content Trends in Your Niche
In order to keep up with competitors, it's crucial to track the content trends in your niche. Content will constantly evolve with the trends, and to remain competitive, you'll need to move fast. Here are a few ways you can improve your brand awareness, sales, and position in the industry.
1
Writing Content That Ranks
One of the first things to understand when writing content for a high SEO ranking is that good content isn't always what ranks most highly. Coming up with evergreen content that provides entertainment for your readers is always a positive, but it won't necessarily have the reach you're looking for. That's because SEO-linked content is as much about hitting keywords as it is about the subject.
The two can coexist, especially if you're aware of the niche you're targeting. You know the subjects your customers want to read about. SEO-written content starts with an audience in mind and has the goal of getting them interested in your site, drawing organic traffic to it. Think of it as a lure, with the hook being carefully placed in the content to provide a natural continuation point.
2
Keyword Research for Trends
Keyword research is helpful at all times, but there's more information to be had than just the regular traffic. Make sure to zero in on specific times of the year, especially around holidays or relevant events, to see if specific keywords take a significant jump in traffic. It may be worth switching up your content marketing strategy or publishing more content during this period to strike while it's hot.
By promoting content at the right time for your organization, you can maximize awareness right when people are most likely to purchase. One of the most innovative ways to do this is to prep content ahead of time and stockpile it for the most significant periods, but this is easier if you track these periods ahead of time and are ready for the next time they come around.
Once you know what makes your brand stand out, it'll be easier to get your team focused on the right kind of content and have them delivered with a quick turnaround. Just make sure not to overwhelm the audience at the wrong time, especially during holidays. It's more effective to have a few carefully targeted pieces of content to get your audience thinking about a purchase.
This is the most important thing any business — both in-person and e-commerce — needs to master before developing a marketing strategy. It's better to deliver focused content that your core audience will be interested in than to put out content for mass appeal that might get clicks but not conversions. Not only will you get a higher number of sales, but your core audience will be more likely to share your links.
The best way to identify content that will be relevant and valuable for your core audience is to check your competitors and see where they're connecting. You're probably not alone in your niche, so checking traffic for your competitors' backlinks can give you valuable clues. The best strategy is to find a niche that they haven't fully covered yet.
Not all this information is readily available online, but content explorer tools make it easy to look into detailed traffic and keywords. Learn more with PureLinq's Ahrefs Content Explorer guide, which gives you the tools you need to understand your niche and how your competitors are performing.
Just because you're in the same field doesn't mean you have direct competitors. Every field has dozens of niches, some still unserved. And once you find your niche, you have the opening to create relevant content for a new and highly engaged audience.