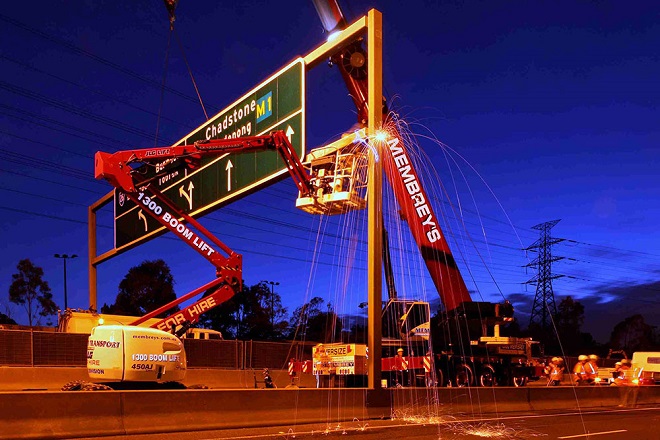 A crane is an invaluable piece of machinery in the construction industry. If your company is involved in any form of heavy lifting or transportation, then you'll definitely need a crane. But not all businesses can afford to buy one—especially if you're just starting out.
Thankfully you have the option to outsource this service by hiring a crane. When it comes to crane hire Melbourne construction businesses have fully embraced this service and maybe you should too.
But how will you know the right crane service provider to pick?
Ideally the company you pick must be able to meet your project requirements. Have a look at the following tips you can use to evaluate different crane service providers to avoid spending your money in the wrong place.
Reputation Matters
When looking for a crane service provider you're going to find seasoned and fairly new companies. Ultimately the one you pick is entirely a matter of preference. The general consensus favours picking the more experienced service providers who've been in business for years.
But more than years of experience, rather check the company's reputation. Some seasoned companies may have a reputation of taking customers for granted and providing unsatisfactory service. On the other hand, some well established companies may have strengths which include technical expertise and support services.
Newer companies may be eager to please and provide a much better service. So ultimately you want to pick a company that's reliable and gets the job done regardless of years of experience.
Is the Equipment in Good Condition?
Given the nature of the job these cranes provide, it's imperative that they're in tip-top condition. You want a company that prioritises equipment repair and maintenance to avoid malfunctions that can affect productivity.
Don't be afraid to ask for the service cards of the equipment you hire. Any reputable company will have service and maintenance records of all their equipment. Also, find out if the company repairs and maintains the equipment while they're in your possession. Such information must be clearly stated in the rental agreement.
Check their Availability & Flexibility
The service provider you pick must be available for the duration of your project. Make sure you check their availability in relation to your project needs and timelines.
You want a service provider who has leases that are flexible. What happens if you initially hire a crane for a short period only to realise that you want to extend the period? Look for a company that's flexible enough to accommodate your timelines to avoid a break in production.
You also want a crane hire company that can give you the exact number of machinery you need at any given time.
Know the Kind of Crane You Need
Bear in mind that there are different types of cranes for varying tasks. Make sure you know the crane required for your project.
If you're not sure, contact a specialist and he or she will advise on which crane is best suited for your project needs. We strongly recommend that you get the opinion of various experts to ensure you get the correct crane.
Have a look at the main different crane types to have a basic idea of what to expect:
Forklift: Experts are likely to recommend forklifts for smaller tasks, especially those that involve heavy lifting indoors
Hydraulic crane: This type will be recommended if your project is characterised by heavy lifting.
Crawler crane: Crawler cranes are ideally suited to carry loads that are up to a few thousand tons. They are more flexible, mobile and very easy to set up.
Quality Equipment
Note that cranes are continuously being upgraded using the latest technology. You want to pick a company that uses cranes with the latest technology for a more efficient job.
Some crane hire companies go the extra mile by providing skilled operators with their equipment. Granted, it may cost you a little extra but at least you're guaranteed a job well done.
Have a Look at Their Credentials
It's easy for every crane service provider to claim to be the best in the business. But don't simply take their word or it. Even if they come highly recommended by one of your buddies, you must ask to see their credentials.
Have a look at their staff credentials and whether they are actually qualified to handle the task. Compare their training methods to those of other companies before making your final decision.
Consider Your Budget
You obviously want to consider your budget before deciding on the company to hire. Pick a company that you can afford to avoid overspending. Just be sure to compare prices from different service providers first.
But don't necessarily settle for the cheapest. Sometimes a higher price may mean a better service and may very well be worth it.
Final Words
Keep our tips in mind and you're guaranteed to hire the right service provider for your needs. Luckily, for mobile crane hire Melbourne residents have plenty of options at their disposal.
Just be sure to do your research well and you can have a successful and long working relationship.