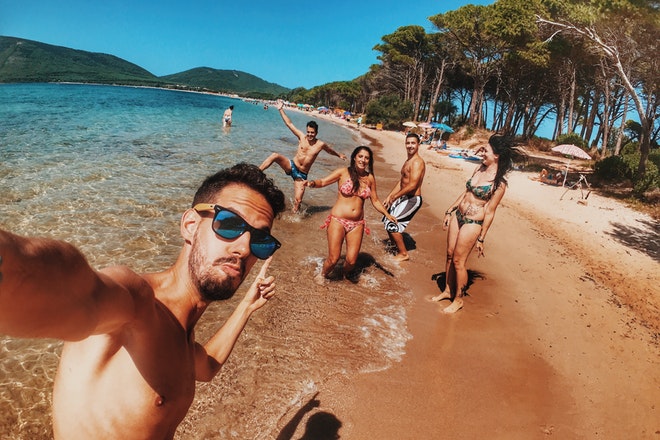 Turkey has emerged as a region for the best and affordable medical treatments and especially plastic surgeries and cosmetic procedures. Liposuction, Vaser liposuction and tummy tuck in Turkey can be found to be equally affordable. Why Turkey? Because the treatments and procedures in Turkey are of high quality, performed by qualified professionals teamed with affordable treatment costs. The prices of cosmetic procedures are quite low when compared to India or other places in the world.
The summer season gets very hot in many regions and people change their lifestyles. The climate during summers is such that many people have vacations to relax and stay away from the scorching heat. Beaches and seasides are the perfect locations to get a cool and mild atmosphere and certainly, no one is going to be on a beach all dressed up. But not everyone has the body to showcase on the beach or rock the beach attire.
Fats in certain areas on the body become an obstacle in enjoying the summer-beach vibe. No wonder, exercise, physical activities and diet help in getting rid of fat and losing weight but not everyone is able to achieve results with this. So, what can be done? Plastic surgery is a permanent answer.
Several surgical techniques exist today that aide in the removal of stubborn fats, excess skin, etc. These cosmetic procedures can completely transform the way you look and feel. Procedures like liposuction, Vaser liposuction, tummy tucks (abdominoplasty) are effective treatments to remove unwanted fat and skin on various parts of the body. The growing demand for plastic surgeries and cosmetic procedures has given rise to medical tourism and medical tourist destinations.
The treatments cost low because of the affordable living standards in Turkey. It is a region where daily commodities and services are cheap in terms of price and the atmosphere is fit for a person planning for treatment, so welcoming that the trip will feel more of a vacation as you will not have to think twice about spending money and have the liberty to everything that's done on a vacation.
What is the Tummy Tuck surgery?
The tummy tuck also is known as abdominoplasty, is a cosmetic procedure that involves surgery to improve the look of the tummy or belly. During this procedure, excess skin and fat are removed from the abdomen and the connective skin tissue in the abdomen is tightened with sutures. Whereas, the extra remaining skin is repositioned to produce a toned appearance.
An individual might have a tummy tuck if he or she has excess fat or skin on the abdomen or the area surrounding it. A toned and flat belly can do wonders in how a person will look with or without clothes. The reasons why a tummy tuck is done because a person might have a lot of fat, weak elasticity of the skin on the abdomen. The cause of this excess fat and weak elasticity can be rapid changes in the weight of the body, pregnancy, abdominal surgery, age, etc.
Cosmetic procedures like tummy tuck in Turkey, are the best in terms of quality, effectiveness, expertise, and price. Cosmetic procedures and surgeries are affordable in Turkey as the treatments are about 4 times cheaper as compared to other regions even during normal days. This is pretty convincing, right? Here comes nothing. This Christmas season, get even more affordable prices as there is a Christmas discount on cosmetic procedures and plastic surgeries in Turkey.
Gift yourself the amazing body you have been desiring and longing for. No need to skip your job or take a day off from work as you will be having a long holiday. Such effective cosmetic procedures at extremely affordable prices are a rare opportunity. If you have happened to plan it for a later date or have already scheduled it elsewhere cancel those appointments or prepone them as you will save a lot of money. It would be a wise decision of scheduling your surgery in Turkey and that too now.
The major hurdles are to take a day off and the high prices. Both of these are taken care of this Christmas season and that too effortlessly. For more details and information on cosmetic dentistry in Turkey, you can research and know that cosmetic procedures are indeed cheap in Turkey.