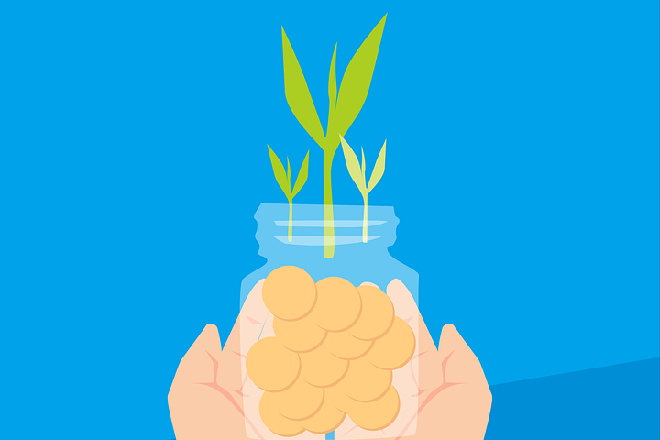 Operating a nonprofit organization can be challenging, especially during a pandemic. When so many people are counting every penny they own, it may be tricky to convince them to donate. But, nonprofits need the most help right now.
Even though one-time donations can be beneficial, recurring donors can help nonprofits grow. It is important to implement strategies to increase donor retention for a nonprofit.
Ways To Convert One-Time Donors To Recurring Donors
Donor retention refers to engaging one-time or existing contributors to give the same organization gifts/donations next year. Here are some steps nonprofits can take to convert one-time donors to recurring donors.
Organize & Strategize
You cannot get donors to continue helping your organization if you do not keep track of everything. It will help if you put in the effort to keep clean records of all the data. Incorporate tools such as the Sumac database software to handle all the online and contact management.
By using the Customer Relationship Management (CRM) software, you can easily find out who donated how much and know when to personalize your attempts to retain donations from them. Using the software can also enable you to manage fundraising campaigns, cases, members, and more. You can also use the custom add-on option to incorporate more functions if your organization needs it.
If you send regular updates to one-time donors about how their donations have helped you achieve, they may feel valued and contribute more. Applying this method will allow you to show them that their money is going to the right place, motivating them to help out further.
You can inform donors about the impact of their contributions by sending them reports when necessary. The purpose of the information is to show the donors that you are grateful for their generosity.
Tell Stories on Social Media
When you successfully help someone, you may or may not want to share it with others. However, when your organization achieves something together, it may be wise to share it with the world so that all stakeholders can pat themselves on the back.
When one-time donors witness the success stories on social media, it may stir up emotions, encouraging them to continue donating. The stories don't have to be a way to brag about your company, but more of a method to show the world that people in need are doing better.
Capturing your supporter's attention through storytelling can activate their empathy and build better connections with your nonprofit.
Don't Let Them Forget You
Even if someone donated once, there is a chance that they might forget about your organization. This will not happen intentionally, but some people have so much on their plates. So, it would be best if you reminded one-time donors about your nonprofit.
Make it a habit to say thank you after you receive their donation. You could do this by sending a physical or e-card with a personalized note. It is also helpful to occasionally send donors emails so that you are in their minds. Sincerely communicating your gratitude can help you in the long run.
Whatever your approach may be, be genuine and always keep the donors in the loop if you expect them to contribute again.