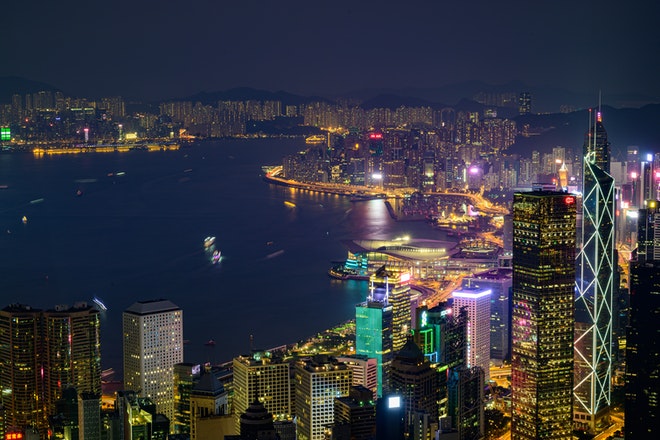 Before you depart from where you are, ensure you have verified the latest quarantine requirements and entry restrictions for transiting through and arriving in Hong Kong. Travelers all over the world are keener to find out if anyone can travel to Hong Kong and how. Most essential things that all travelers need to know if they are planning to travel to Hong Kong includes;
Regulations for passengers from risky areas
Who can travel to Hong Kong?
Are there active flights to Hong Kong?
Hong Kong dates and travel bubble news
If you travel to Hong Kong do you need to quarantine?
Who can travel to Hong Kong?
Hong Kong Travel Restrictions entry requires Hong Kong residents who have the following documents;
Hong Kong Identity card or Hong Kong permanent Identity card that;

Bears the "A" or "R" or " Asterisk" codes
Bears the "C" code ( so long as it is accompanied by a valid study visa or a work visa)
Bears the "U" code( It's a type of HKID that is subjected to approval Hong Kong immigration advance to acceptance at all check-ins)

Hong Kong Identity document
British National passport ( bearing the right to abode in Hong Kong), or Hong Kong SAR passport.
Hong Kong borders were closed due to;

Every non-Hong Kong who resides from overseas countries by flight will be denied entry to Hong Kong
Non-Hong Kong residents from Taiwan, Mainland, and Macao will have no entry to Hong Kong if they have been to overseas countries for the past 14 days
Transiting via Hong Kong

Passengers or travelers can only transit through Hong Kong because;

They have the recommended entry requirements needed for their last destinations.
They have all items of baggage well checked through the final destinations.
They are allowed only a single booking.
They have been issued their go-ahead pass/es from their originality.
Connection time between all flights is within 24 hours.
Hong Kong Travel Restrictions
Passengers from the Chinese mainland can transit to Hong Kong International Airport so long as they provide the stated requirements.
No transiting to Chinese mainland destinations.
Hong Kong International Airport sea to air will resume but air to sea services will remain unavailable.
Other arrivals exempt from travel restrictions
The children and spouse of Hong Kong residents.
Local government personnel performing their official duties.
Officials are allowed by the authority to carry out health work.
Passengers traveling from Taiwan, Macao, or the Chinese mainland and have not been to any overseas country in the past 14 days.
Official passport holders/ Diplomatic
Passengers holding an entry Visa to either study, work, join or establish any business, or for residence issues in Hong Kong.
Those for entry are required to submit a health declaration form. Travelers should submit the forms online.
Passengers failing in any of the exemptions named above can still possess travel documents that will accept them to continue staying in Hong Kong for not more than 14 days, to have the required quarantine time. If not that, NO ENTRY.
Additional requirements for entering Hong Kong
Passengers who have been visiting other destinations outside China in the past 21 days are expected to provide a room confirmation from the day of arrival in Hong Kong.
Any passenger from Brazil, Ireland, South Africa, or the United Kingdom for more than two hours, in the past 21 days will be denied entry in Hong Kong.
Passengers who have transited via the above-named countries for less than two hours will be eligible to enter Hong Kong and may continue with their stay provided the correct requirements.
Passengers will be requested to show approval of a hotel reservation at a certain designated hotel for 21 nights from the day of arrival in Hong Kong.
The need to Quarantine if you travel to Hong Kong
All passengers entering Hong Kong and its residents will have to take a mandatory medical test on arrival and thereafter undergo a 14-day quarantine. Travelers arriving via Hong Kong International Airport will proceed to the (TSCC) Temporary Specimen Collection Centre set up in a certain restricted area in the airport. Besides, all transit passengers won't be subjected to quarantine even if they remain in Hong Kong for three days.
Are there available flights to Hong Kong?
A search confirms that commercial flights are operating in and out of Hong Kong provided by several airlines. Passengers departing from Hong Kong should ensure that all requirements and all safety precautions as mandated by the airline and the authority have been well catered for.
Hong Kong dates and travel bubbles
Hong Kong and Singapore announced their first two-way air travel bubble giving away leisure and any other form of travel between the two countries without quarantine. While still working on other details, anyone residing within both countries may travel freely between the countries regardless of nationality or age.
Regulations of passengers from risky areas
The government set rules for passengers arriving from high-risk areas or who have been in them for the last 14 days. Examples of these countries are; Ethiopia, Indonesia, India, Bangladesh, South Africa, the Philippines, Nepal, Kazakhstan, the United Kingdom, and the United States of America. All these travelers are requested to have a negative test result or hotel room confirmation.
Test reports
A test report issued by a healthcare institution or a laboratory, containing the name of the passenger to that in his/her travel document showing that;
They have undergone a nucleic acid test for COVID-19
Samples of the test were taken within 72 hours of departure of the flight to Hong Kong
The results of the test produced a negative response
Hotel Reservation confirmation
All travelers must undergo a reservation confirmation at a designated hotel as part of Hong Kong Travel Restrictions . Note that;
This confirmation can either be shown in a digital format or printed and must be written in Chinese or English.
Accommodation is available to all travelers arriving from these countries/regions. All travelers must have 21 days of quarantine in a hotel.